10 Best Business Instagram Accounts That Every Entrepreneur Must Follow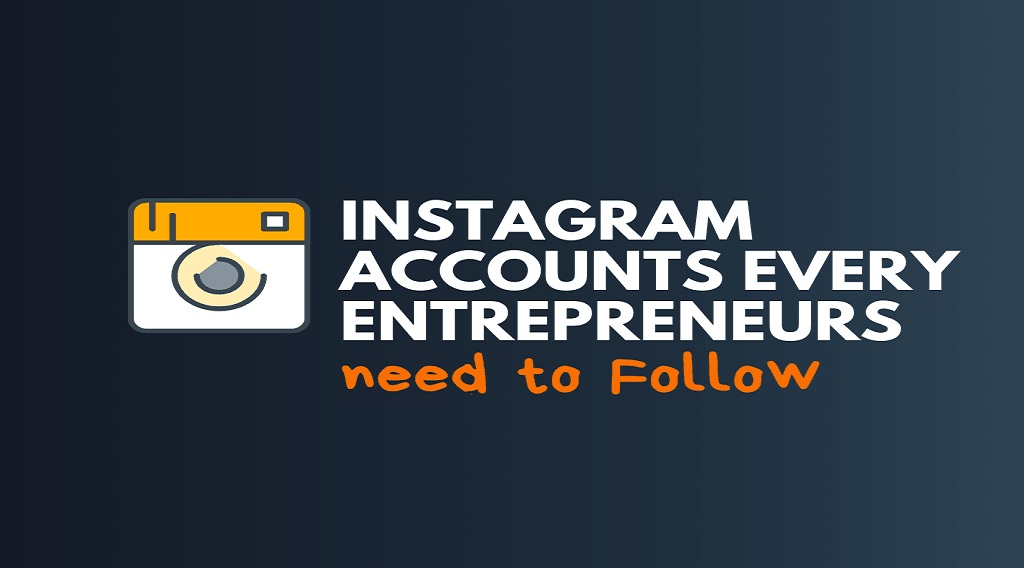 We all know the most popular social media platform 'Instagram'. Today, some of us spend hours and hours on Instagram scrolling funny posts, sharing memes to our friends as well as adding stories.
But rather than this, Instagram can also provide us with some valuable assets. Have you ever thought about this?
Let's discuss some of the best tactics that we can implement and get one of the best social media marketing ideas.
Today in this busy world every person wishes to become an entrepreneur in his life. As we all know entrepreneurs have to be inspiring all the time and hope to learn as much as possible.
For entrepreneurs, Instagram may be the best option. You will find plenty of informative accounts with a lot of useful content.
If you are in search of some of these best business accounts then this article is only for you.
You will get the proper list of the accounts below with proper descriptions so check these out and get valuable info.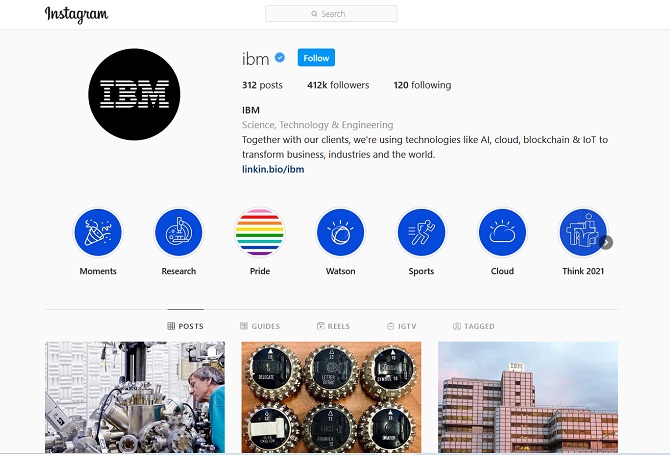 @IBM has been a leading technology industry for many years. This Instagram account is full of useful content for every entrepreneur. Here you get the best technological mentorship, opinions, expertise, and much more. This is a famous computer manufacturing company so you can get all the knowledge for startups here. IBM described itself as working with clients using technologies like cloud, AI, blockchains, and global business transformations.
Anyone can get full technological info about global industries, a variety of business options, digital marketing, research, new inventions, artificial intelligence, computer science, and much more. IBM posts so many motivational quotes, infographics, debate videos on igtv for users. Check this account once.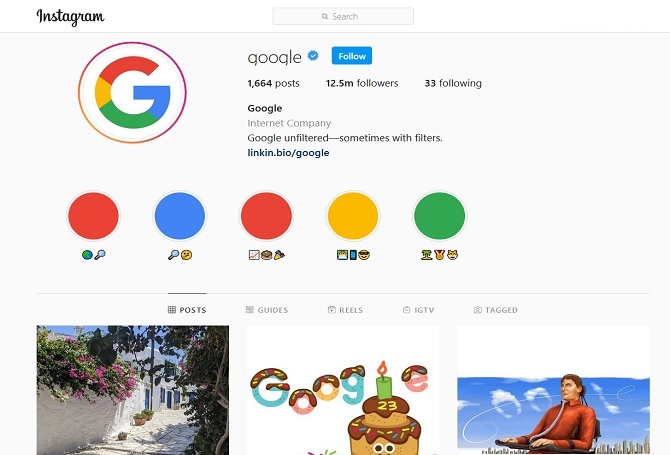 Instagram also comes with an official google account for users. It consists of various information about google company, its goal, daily update, business opportunities, marketing, various Google applications, motivative content, mentorships, discussions, debates, expert's opinion, business quotes, and a lot more.
For an entrepreneur and startups, this will be the best account to follow. @Google posts news updates and launches for daily users. It's also helpful.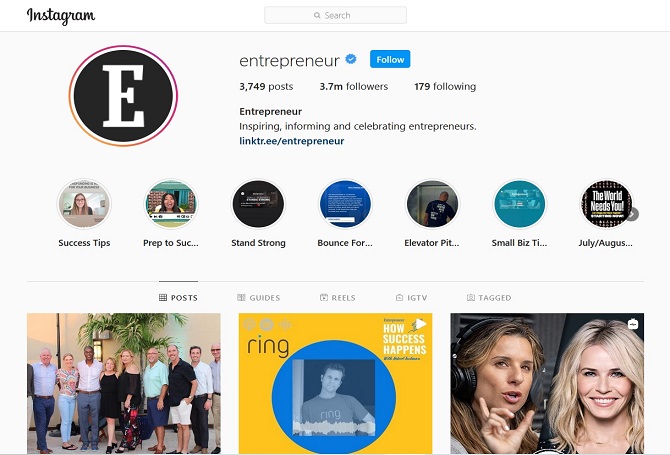 As we are talking about business, startups and entrepreneurs then the most popular account is @Entrepreneur. With a lot of followers, entrepreneurs use this social media platform to motivate, acknowledge, and inspire new entrepreneurs.
Many entrepreneurs connected with this account and share their business, useful images, videos on this.@ Entrepreneurs always try to explain what the business is and its advantages. One someone likes to introduce himself as an entrepreneur then this account is only for him.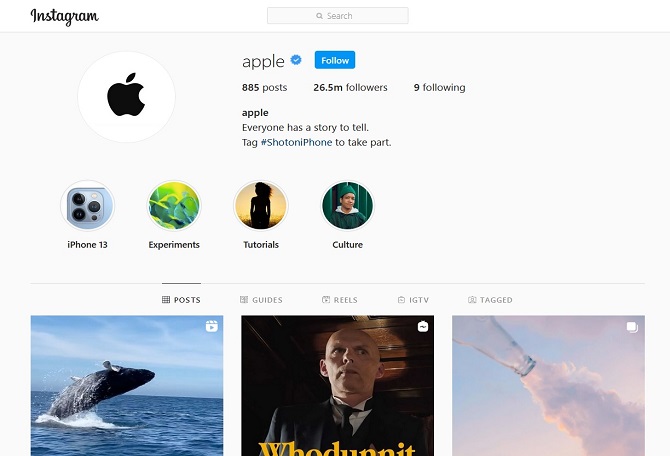 Instagram also has an account of a globally occupied business industry. Always at the top level in the electronic computers manufacturing company none other than Apple. @Apple has an official account on Instagram. It regularly shares various kinds of images that were clicked by using iPhone mobiles by millions of users.
This official account shares images by tagging the user of mobile. This exclusive idea helps to bring their customers closer. iPhone users like this strategy of apple. This tactic helps Apple to introduce their products by its features, not by only just looks, quite amazing !!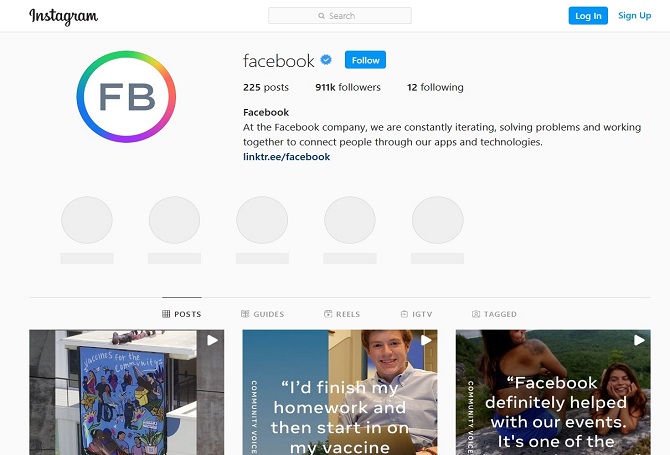 @Facebook also has its official account on Instagram. We know Instagram itself is a part of Facebook. @Facebook shares its official launches, motivative quotes, people connectivity, people interactions, and various uses of social media platforms. With many colorful images, Facebook accounts glimpse our eyes with positivity, connectivity, and hope.
We can get a lot of posts that give us importance on connectivity from one person to another. Along with these, this account speaks on human rights and humanity around the world. @Facebook stated that they are trying to fix so many problems that affect the connectivity of people. This is another best business account to follow.
Twitter
We all are better known about Twitter. Today @Twitter is a globally occupied social media platform used by many government officials and people. There is freedom of speech on this platform. Common people directly connect with their government officials by tagging them into the tweets. This is the large ocean of thoughts, opinions.
Instagram has an official Twitter account in which Twitter shares the proper screenshots of user tweets that are unique. There are a lot of images of tweets with their use on this account. This helps Twitter to reach new people and develop hope in users that Twitter looks at its users and considers them as an integral part.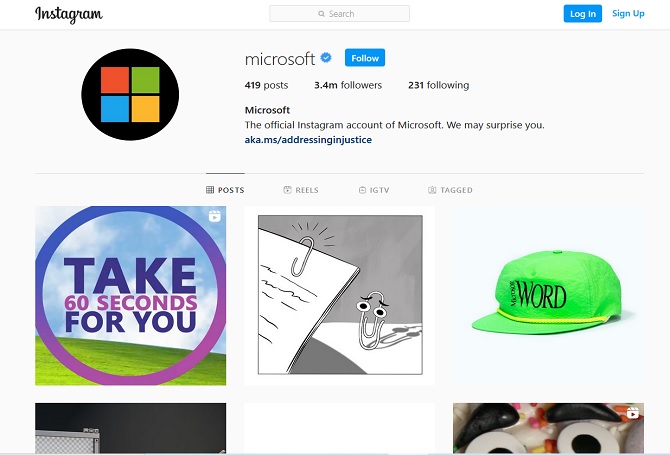 With hundreds of posts, @Microsoft official accounts are open for entrepreneurs and users. @Microsoft, the oldest software development industry, always tries to give its customers the best. Using this Instagram account Microsoft shares its most valuable information on various things.
@Microsoft shares memes, computer technologies, technical upgrades, inspiring quotes, etc. Every post on it is unique and attractive. There are a lot of people following this innovative account to get a daily business dose from it.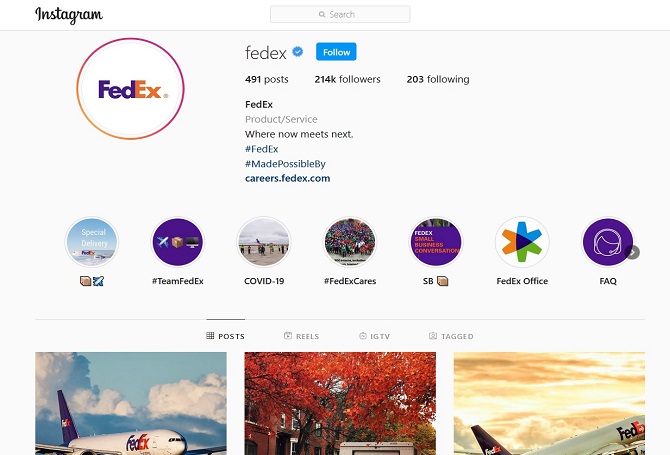 @FedEx is one of the most popular shipping industries and presents its all engaging content on Instagram. @FedEx account gives all the latest news with the use of its colorful articulated image info graphs. In this account, posts are published with the help of millions of users.
@FedEx gives priority to its users by posting their images in which they feature exclusive FedEx vehicles. This official account has no extra work. It automatically generated its content by a lot of fans, users. Low cost with the best quality content is the quick feature of this account.
Netflix
@Netflix is another biggest production Company which is perfect for Instagram. It comes with a wide range of regular streamable videos and clips every day. On Instagram account, Netflix shares its upcoming trailers, songs, series ads, memes, and much more.
The simple way Netflix uses Instagram is to attract people towards Netflix. Due to Netflix accounts, people get known from time to time about new releases, new movies, and streams. These accounts help people to know more information on it.
Gucci
@Gucci, one of the most popular clothing brands, earns millions of views, likes, shares due to its Instagram account. Anyone can easily get so many useful educational business ideas here. This business account shares images onstage as well as offstage also, this strategy wins a lot of hearts from users.
People who love the fashion industry always stay connected with this account to get updated regularly. @Gucci, a smart, worthwhile brand, tries to make better customer interaction by sharing the proper images without editing or polishing. This values most of it.
Wrapping it up!
Looking through top to bottom now you know the best top business accounts on Instagram useful for entrepreneurs as well as for startups. Follow up all these accounts to get regular information, inspiration, and new ideas.