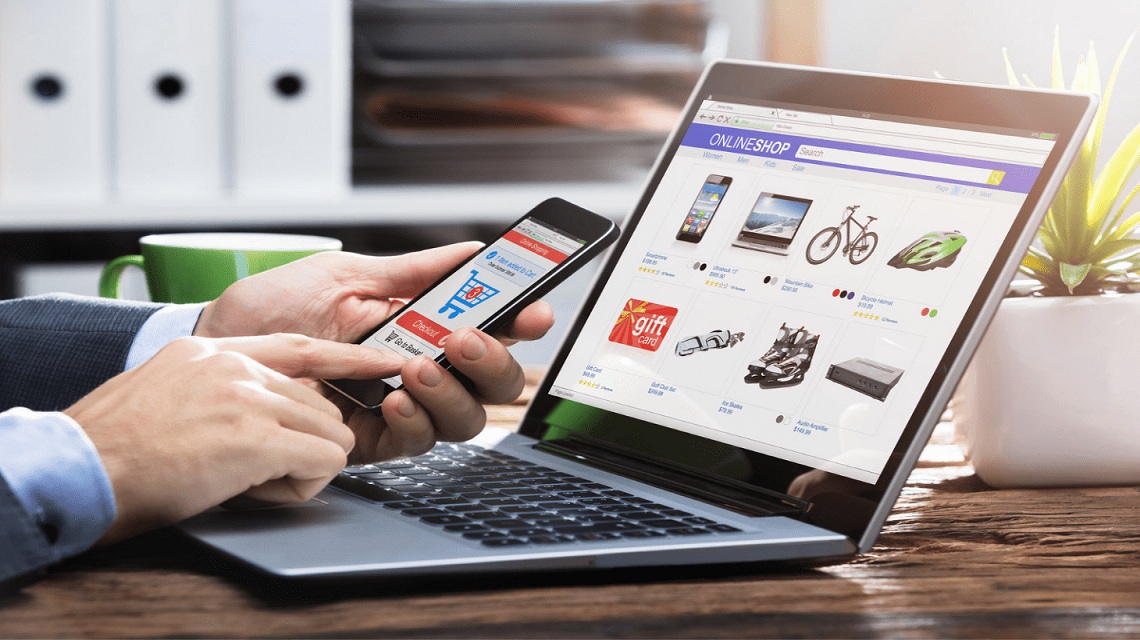 All types of companies exist in today's world, and everybody is embracing digitalization to boost marketing, sales, and brand value, among other things. Today's businesses aim to attract clients from all over the world, and e-commerce is the ideal way to do it. There are many e-commerce websites on the internet today, and business owners might find it difficult to stand out. However, with the correct web development framework, your brand might gain greater visibility. Node.js is preferred by developers all over the world. They offer Node.js development services because it is an excellent platform for building scalable and reliable websites.
In several circumstances, particularly when developing e-commerce applications or websites, Node.js has shown to be the best platform. It's a JavaScript framework that can be used for both backend and frontend programming.Node.js is capable of handling fast and dynamic database-driven websites. Most website development companies employ Node.js to create a visually appealing e-commerce platform. The framework is also used for online projects and content management. It's an excellent platform for developing multiple sellers' online businesses. Continue reading to learn about several more factors why Node.js is the ideal solution for constructing e-commerce websites.
Main eCommerce Challenges
The eCommerce industry has gotten more competitive than ever in recent years. Consumers have gotten more demanding, and business owners must invest in developing and enhancing existing digital solutions to stay competitive. The modern eCommerce industry is confronted with various obstacles.
Let's Look at Them in Deeper Depth:
Because the industry is so competitive, creating a multi-featured, complicated, and scalable web software is more difficult than ever. It also necessitates some initial investment and effort.
Nothing is now open-sourced. The modern software development market is continually changing, making it difficult to locate individuals with the necessary abilities and experience in this field.
Back-end and front-end are not supported by many coding languages.Furthermore, most of these languages lack sufficient plugins to enhance their functionality.
A few of the top programming frameworks and languages are extremely heavy, making your future eCommerce software difficult to load and slow.
The speed test Because agility refers to a company's capacity to make changes and deliver new content, it's one of the most significant projects in the eCommerce industry. However, several businesses believe that introducing new functionality to meet consumer expectations is difficult due to the inefficiencies of the current system.
Being dependable. The most important aspect of developing a successful omnichannel strategy is consistency.
To meet all of these problems, you'll need a high-quality web application designed with cutting-edge technologies. And it's here that you'll find Node.js app development! So far, the value of Node.js for eCommerce cannot be overstated. You already know that the success of any eCommerce business is dependent on a variety of factors, including logistics, payment gateways, suppliers, and a variety of other factors. In this instance, Node.js is the first choice for programmers who want to create high-performance web apps.
5 Reasons to Build Your eCommerce Web Application using Node.js
Why should you use Node.js in your eCommerce project? Is this product capable of solving all software development problems? What are the main benefits of utilising Node.js for an eCommerce web application? Let's get into it and look at the major reasons why Node.js is the greatest technology for creating a sophisticated and scalable eCommerce app.
Cost-effectiveness
Apart from scalability and the availability of a large number of Node.js engineers, what additional advantages does Node.js have? Node.js reduces expenses by allowing e-commerce websites and apps to deploy updates quickly. Whenever utilizing this platform, you simply need to employ a small Node.js development business with a few developers. This is because this platform requires both client-side and server-side code to be written in the same programming language. As a result, you developers could change their jobs and save a lot of money. To put it another way, such a method of developing an e-commerce website or application is regarded very cost effective.
High Efficiency
Higher performance, faster loading times, and easier navigation distinguish an e-commerce site from the competition. Users will abandon the website if it does not answer their questions or provide smooth translation within a few seconds. As a result, a Node.js web development firm produces sites that are faster and perform better across numerous processes. It allows for faster website loading and simple updates. Walmart and PayPal are two examples of successful e-commerce sites built on the platform.
IoT support
Company that develops NodeJS for app development, 96 percent of IoT organisations chose the Node.js framework. Smart homes (such as home security and smart appliances), health care, and air travel are just a few examples of typical deployments. As a result, whenever a user has endpoints running Node.js (whether in the chipset or on a kiosk/device), their performance and effectiveness should be guaranteed. Remember that effective gathering and reuse of all that endpoint data is critical to the success of IoT implementation.
A large and Vibrant Community
Node.js is constantly improved thanks to a very active and lively community of developers. The framework is properly documented and is regularly supported as a result of this partnership, making the development process more simpler and faster for everybody concerned! There are various options available, including plugins, modules, and plugins. Furthermore, if you run into a difficulty, you're likely to find a solution on StackOverflow.com.
Open-source JavaScript systems, such as Node.js, provide the advantage of having access to competent and experienced developers who could help you fix code and add more capability or functions to your Ecommerce website.
Back-end and Front-end Code in the Same Language
Several prominent front-end frameworks employ Node.js, which is a JavaScript-based development environment (such as React, Ember, and Angular). As a consequence, isomorphic applications developed in a single language are possible. It streamlines the development process, improves communication between front-end and back-end teams, and helps them to grasp both sides of the codebase. You might have a more manageable staff that is smaller and more efficient. Finally, because there is no technological diversity, it will not be difficult to hire new staff in the event of expansion.
Conclusion
The advantages of Node.js for eCommerce are numerous. It is now one of the top platforms for developing eCommerce applications. However, Node.js is a popular programming language, and finding qualified programmers with relevant experience might be difficult. Furthermore, much is dependent on the state of your local labour market.