7 Easy Steps for How to Implement Scrum in Easy Steps?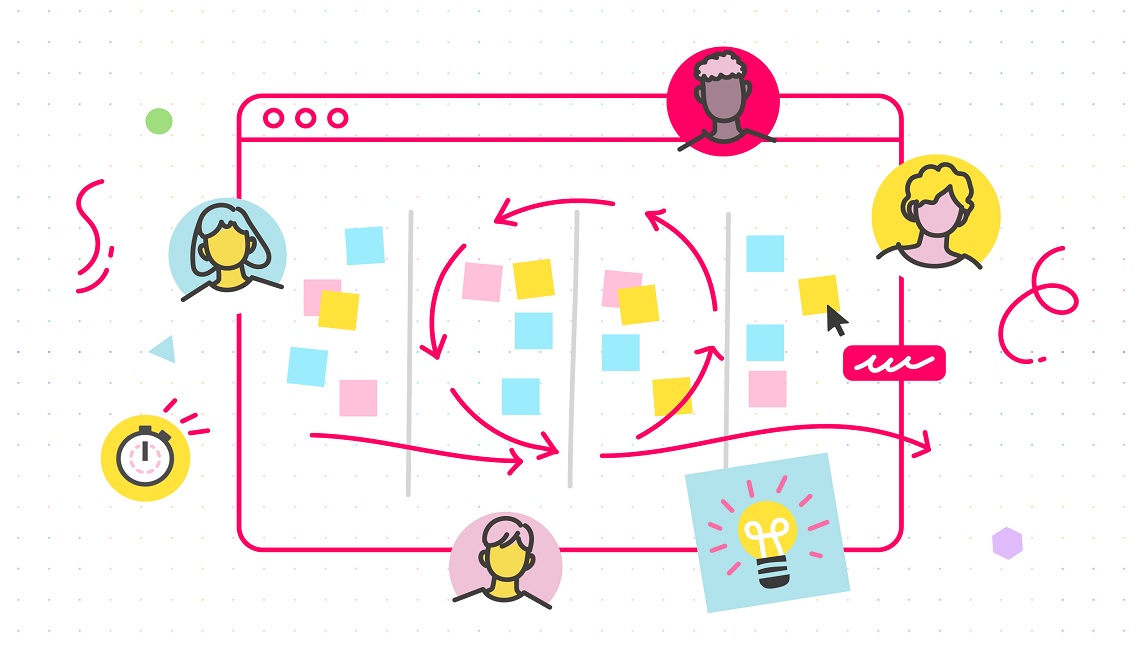 Nowadays many organisations are better known about the values of scrum implement. There is so much difference in thinking about scrum and it's actual implementation in organisation or in business. All we know is the problems faced by various organisations and businesses in the implementation of scrum. It will take so much time for scrum implementation in business enterprises, but can be implemented successfully with some effort.
What is Scrum? Where is it Used?
Scrum is the most widely used agile transformation method used by various organisations, businesses to provide the best of projects. For making scrum a dedicated team is necessary with the best leader. At the beginning work of scrum must be a small kind of project so that team members understand the working with scrum. Now scrum is used in a wide field due to its best productivity for organisations and the businesses.
Uses of the Scrum to Organisations or Businesses
In general the scrum can be effectively used in various types of projects. Scrum can be implemented in software development projects, projects regarding launching of new products, effective product sales, projects related to event management, organisation of events and a lot more. Along with these there are so many other aspects in which scrum can be used.
How to Implement Scrum in Our Projects
The scrum implementation is easy but needs proper communication and interaction. Within every aspect scrum can be used to produce better products, effective projects for an organisation and businesses. Following are the steps using which you can implement scrum in an easy way.
1. Elements of Scrum
Proper scrum implementation depends upon the factors of it. If you don't neglect the necessary parts of scrum then you definitely get better results.
The necessary elements of the scrum areas follows
For a working team in an organisation it is necessary to include 5 to 6 persons which are multidisciplinary, multi-tasking as well as organised and able to work on every aspect. Selected persons must be able to do analytics, project designing, project implementation with new tasks, testing of the developed project and can do so many other project related tasks.
Scrum Master/Scrum Leader
Scrum master is the person who leads the scrum. He ensures that all the team works on the particular project much effectively and productively overcoming all the obstacles within it. Through the working team scrum master ensures project quality by team members.
The time required by a scrum for completion of a particular project is known as the sprint duration. This duration is of 4 to 6 weeks for the completion of the project. Scrum master always ensures the project must be time bound and be completed within sprint duration.
Owner of the Product, Project
This is the person who is responsible for product or project development. Owner provides all the necessary components to the scrum to finalise his project or product. Owner knows everything about the products, it's needs, it's effectiveness, and its productivity. He takes all the risks of those projects. If the project fails to meet the desired level then he takes all its responsibility.
2. Objectives List/Priority List
Making a proper list of project needs, objectives is necessary. A priority list makes sure all the important factors of the project are in consideration. Project possibilities, it's success, junctures all are paid proper attention due to the list. The priority list contains following points
High level of requirements (epics)
Detailed or refined requirements (user stories)
Tasks to be added (Tasks)
Sprint duration
Sprint duration is necessary for estimation of project time duration so that next projects can be queued within a particular time frame to reduce wastage of time and money.
3. Make Your Work Progress Visible
Making your work progress visible to your team members. This will help you to understand whether your team is working in the right way. Each time, at every step of work you have to record your work status. Keeping records visible to team members also helps to put attention on maximum work delays or extra time taken than actual sprint duration.
Every scrum master must discuss with the scrum team about past work, upcoming projects and the difficulties within the project. For putting the visibility one can use tools like Trello, TFS, etc.
4. Sprint Demonstration
Whenever the scrum project is completed, it must be demonstrated and reviewed by scrum members. Sprint review helps to understand the role of each participant for completing that project; it also rewinds all the difficulties faced while working on it.
During demonstration all the aspects of the project are explained, major issues are discussed properly so that upcoming projects also treat property.
5. Sprint Planning
Sprint planning is an important part of building a successful project. At the beginning all the necessary information about the project will be collected for the end product. Team must know all the important factors of the project.
Commitments, estimations are made for better performance and work within the project.
6. Sprint Discussion, Retrospectives
After the successful completion of sprint duration, project. Scrum must discuss the pros of the project. Team members must discuss the successful strategy implementation, well working of any aspect, well working of any action.
In this discussion everyone should be given a chance to speak on improvements, faults, errors during working on a project. Best improvement ideas must be pointed out and used in upcoming projects for betterment.
7. Working on New Projects Instantly, After Completion of Previous Project
Working on new projects instantly after the completion of previous projects will help to complete other projects in a time bound manner. Improvements must be done in upcoming projects. Required changes must be undertaken and starting up the other projects.
Conclusion
Scrum can be easily applied as many of the organisations implemented it successfully. Within a team, practice is necessary to achieve work potential. If you're interested in applying scrum to your organisation or business then this article will surely help you with its briefed points. Follow all the given steps above and make your own scrum.