The use of mobile applications has increased drastically, A study conducted by Statista says till the year 2021 the number of app downloads has reached $230 billion. This digit is expected to be increased by the years 2022 & 2023. Mobile apps got more importance in the last few decades because of their worthy services and comforts.
Many startups are coming to execute their app development ideas for potential users. Technically, App development is a complex process that includes so many stages. Making an app prototype is one of the important things in this process. If anyone wishes to build competitive apps then an app prototype is the best thing to execute a new idea.
If you are thinking of making such an app prototype then this article is only for you. In this article, we will discuss in detail about the app prototype, its development, steps to build an app prototype, and much more. So let's dive into it.
Let's Know the App Prototype First
In simple words prototype basically means simulation or pre-model of the product which has similar features to the final product. Its frames, sketches, prototype mockups, and everything seems similar to the final app. Users can access the content material of the prototype like the original.
The main reason behind making an app prototype is to confirm the app design, its working assumptions, analysis of difficulties, proper working of features, and so on. App prototype not only helps in app simulation but also helps in minimizing the development errors.
Various Types of App Prototypes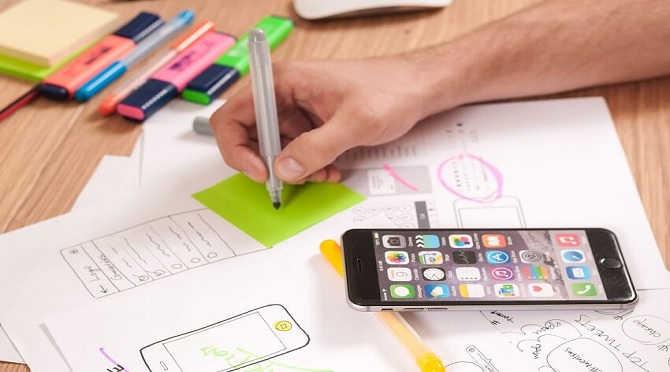 #1. High Fidelity App Prototypes
High-fidelity app prototypes are the standard app prototypes that have great importance in app development. These prototypes work as pilot apps and seem almost similar to actual apps. High fidelity is used for high efficiency and accuracy. As this is a high fidelity prototype, it requires more investment than usual.
In high fidelity prototypes, the fundamentals on which maximum focus is given are the prototype characteristics, layout, connectivity, interactivity, and content. Now in these high fidelity prototypes, some featured tools are coming. These tools make these prototypes extraordinary and help developers. Tools help to analyze the working efficiency of the app.
#2. Low Fidelity App Prototypes
Low fidelity app prototypes help recognize an app for its quality as well as design details. It helps to understand the look of the final product or its performance. Low fidelity reduces the standards of the high stage apps layout and provides easy and simple app frames. Low fidelity plays a vital role in identifying app functions or their latest ongoing features. But the fact is everything depends on the development team or the prototype tools.
#3. Sketch App Prototypes
This is one of the traditional as well as an effective method. Paper prototypes
Comes under this section. These are one of the most used as well as the best method of prototyping. In this method, the developer sketches the app prototype on paper first and then analyzes its design and layout. Sketch prototype is cheap as it consumes only your paper. If a mistake occurs you can replace it with new paper, unlike other expensive methods.
Steps to Make App Prototypes
The first step in making a prototype is the idea. An idea is required to execute the prototype of the app.
The next step is to identify the features or capabilities.
Now make the design user interface of your app. The user interface is important for every app so the app user interface must be attractive and catchy to the users. So take your time and make the user interface really good.
Sketching is the next step. You can sketch your app design or product idea for its proper development. After sketching, the last step is to make an app prototype digitally.
For proper development of app prototypes, developers can use various tools which are available on digital platforms. Some of these tools are free to use and some are paid tools. Along with these some of these tools give free one-time use as an offer. Just find your own suitable apps for better app prototype development.
If you are unable to use such tools then there is another option for you. There are some tools that help developers to make app prototypes by using scratch. A lot of UX design tools are available to give professional UX design to your prototype.
Some latest tools are also there having free-to-use templates or themes for app designs. Other important aspects of such tools are said to be the development of smooth UX for app prototypes.
App Prototype Benefits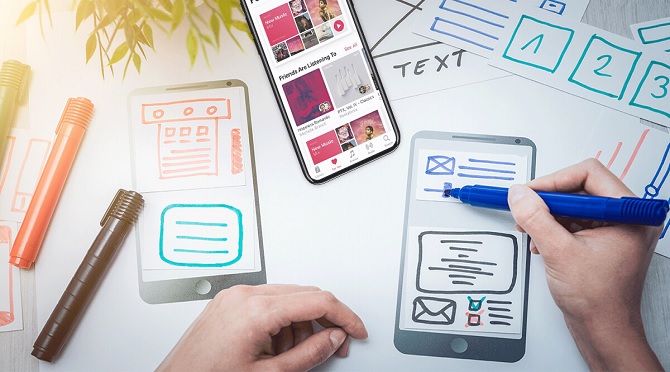 (i) Product Improvements
With the help of the app prototype, one can identify the product improvements. Prototyping gives clarity about the functionality and capability of the final app product.
(ii) Cost-effective
Prototyping is cost-effective and consumes less time as compared to the development of the final product.
(iii) Design Modification
In the app development framework design is necessary. With the help of app prototype design modification becomes easier along with coding for final app delivery.
(iv) User Experience Validation
User experience validation comes into consideration. Prototype testing via number of users is the best way to determine user experience or UX.
(v) Stakeholders Involvement
It's one of the most important things in app development. Stakeholders involvement helps to get more investment in app making. Prototype gives hope to investors for greater profit.
(vi) Team Collaboration
Team collaboration is also necessary for prototype making. This helps to reduce misunderstandings between app developers or its team. So choose team collaboration options of your own.
Conclusion
App development requires so many important tools, these tools are in the form of software, some are in the form of online tools. Developers can use both methods of making an app development.
Prototype of an app helps to examine existing expected areas of app development. It helps to minimize final app product errors by solving various prototypes. You can also build an app but before that don't forget to design app prototype to reduce lot of issues in actual final app.