Best 5 Stages Of App Funding That Every Startup Must Know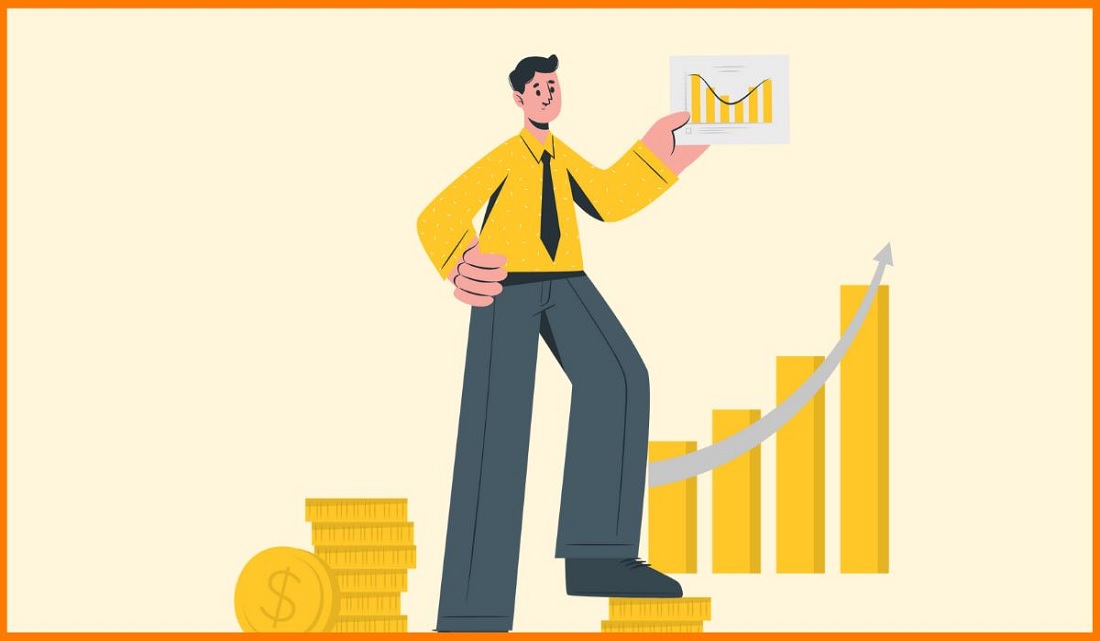 The world of startups has opened for everyone. The young generation is concentrating to become entrepreneurs and execute innovative ideas in front of the world.
Mobile app development is the latest trend in the startup world. Many businesses as well as young entrepreneurs are trying to build innovative apps to do their business.
App innovation and development are much easier but the basic need of all this process is the fund. Every startup holder faces this situation in his business career. Professionally, there are various stages of app funding as well as fund management.
All these stages of app development must be known to everyone. So, in this article, we will discuss the stages of app funding. If you are new to your startup then this content is helpful for you.
Various Stages of App Funding Stages Are:
#Stage 1. Self-funding Strategy
Self-funding is nothing but the self contribution to app development. In this stage, an entrepreneur contributes all his savings, salaries, investments, and funds to his startup. This is self-funding so it varies from person to person. It's the easiest way to raise funds for startups as there is no partner or business better half. In this strategy sometimes parents, friends, and colleagues can also help in making innovative ideas successful.
Self-funding is one of the best strategies to raise funds. the reason is there is no mental stress of investment fall up. As the fund is raised by the innovator himself so it gives relief from the partnership, and fundraiser. It will be helpful, and fruitful if your investment is small. Try to implement this strategy first into your startup.
#Stage 2. Venture
The venture is the type of app funding in which the fully established app gets its funds from investors. The venture is useful for business apps that are already established in the market. A lot of businesses consider this strategy to raise their funds. Sometimes this has more than one round of investment for its investors. Try it out if you have a good business app already.
#Stage 3. Seed Capital Funding
As the name suggests seed capital funding is the basic fund, raised by the owner. Seed capital is said to be the self-funding strategy of app funding. Seed capital is useful for giving perfect direction to the startup. At this stage, the raised fund is invested in getting all important aspects of the business. The important aspects such as potential customers, business trends, product updates, research analytics, revenue generation, etc.
Seed capital funding can be raised with the help of parents, friends, and good colleagues. If you are thinking about this stage then must try this to achieve success in your business.
#Stage 4. Investment Series
In the investment series, there is a chain of investment categories each having a special process of fundraising. Following are the series that come in this category named according to the alphabetical order.
Series A Type of Investment
Series A type of funding is the fastest funding in which the owner does not ask the investor for its external funding. At this stage, the startup makes its business plans according to the required fund. In most cases this investment is probably used in product or app improvement, service improvement, brand raising, or brand improvement, app improvement according to market, and last but not least is the execution of new trends into business.
Series B Type of Investment
Series B type of investment is important for business as this is the bone of every startup. With the help of series B, startups can make their staff or technicians' salaries. This investment proves that the product marketing is going well. At this stage, the customers know the value of the products and services. This type of app funding also helps improve the app infrastructure, new staff hiring, and much more.
Series C Type of Investment
There are no restrictions on app funding rounds for both app builders as well as investors. At this stage, the start-up is fully performing in the market and starts generating good revenue. Investors are always ready to invest at this stage because there will not be that much loss in investment. One thing that only concerns the investors is the business equity. If investors increase then business equity also increases accordingly. Due to this reason, many investors think twice before investing in it.
Series D Type of Investment
As we discussed above there is no limit on investment series. The investment series goes on increasing D, E, F…………X, Y, Z. very few startups hold their business till this stage. The reason is simple, the more the investment series, the more is the business equity. which means more than one business partner.
Most of the app startups end up their funding at the stage series of C. till C the startup makes millions of dollars of funds. If the startup isn't able to make a valid deal in stage C then it goes into series D. the amount of funds at this level goes to more than $50 million depending on the startup statistics.
#Stage 5. IPO ( Initial Public Offering)
Everybody heard about IPO which is an initial public offering. So what is an IPO? The easiest answer to this question is that it is the fund raised by the public. With the help of this app fundraising strategy, one can raise startup funds by public funds by selling company shares. Common people can buy the company shares and be able to support company growth as well as earn profit with company upliftment. The stock rates are fixed according to the app startup as well as by bankers of that company.
Wrap up
As an ongoing startup, everyone needs a certain amount to grow the startup and make it market-friendly. To grab the customers along with the marketplace requires investment. One who wishes to grow his startup must consider all the above-mentioned stages of app funding. Bring your innovative ideas in front of the world with the help of those app funding stages.