Freelance employment is becoming increasingly prominent as it allows you to work on your schedule. If you work as a freelancer, you are the company's owner, CRO, and employee. There are several advantages to working as a freelancer, but it takes years of persistent work to become a productive freelancer.
Because most freelance tasks are performed online, computers are essential in this remote working environment. There are various free and paid applications accessible online that are designed to assist freelancers in efficiently managing their responsibilities.
Since Macs are so prevalent among freelancers, let's take a closer look at a few of the greatest apps for MacBook users.
Toggle Track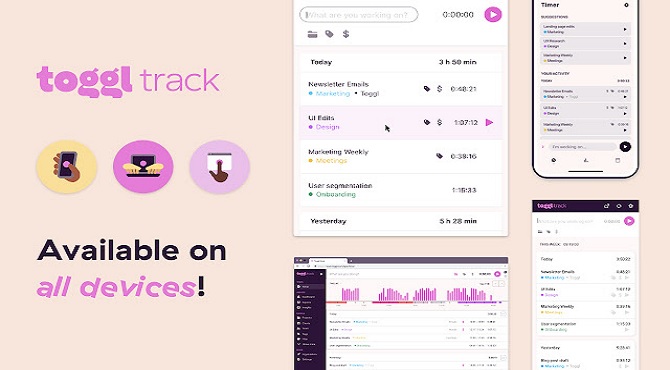 Toggl is one of three applications on our shortlists that deal with work time. We all believe that getting control of one's time is an important part of each freelancer's daily routine. However, "time tracking" isn't a one-size-fits-all problem, and there isn't a single tool that can handle it all.
Toggl is all regarding providing you management and a start-stop timer that you may use whenever you begin working on a customer's project.
After the workday/project is over, you can generate a report and submit it to the client for review. Those Toggle reports are generally widely accepted inside this freelance world, so your clients may not demand further proof of your work in numerous circumstances.
Grammarly
Grammarly is among the few applications that each freelancer should have. Grammarly, to put it simply, lets you write better.
You don't even have to be a writer to take advantage of it. We all write a lot daily, regardless of our profession! Consider emails, direct messages, proposals, and even Slack messages. It's simply better for your perceived professionalism (so to speak) if they're all grammatically good, legible, and understood. Grammarly can assist you with all of this!
Bear has long been one of the finest-designed note-taking programs for Mac, and it has consistently ranked towards the top of the rankings tools for freelancers. This isn't just my opinion; they've won numerous awards for their slick UI and efficiency.
Bear's interesting feature is that you could use it for whatever you choose, whether taking simple ideas, creating articles, or exchanging thoughts with pals and family.
Not just for Mac but also for your portable devices, there are applications accessible.
Bear's writing is incredibly rapid and easy to use because of its full integration with the Markdown syntax.
Google Chrome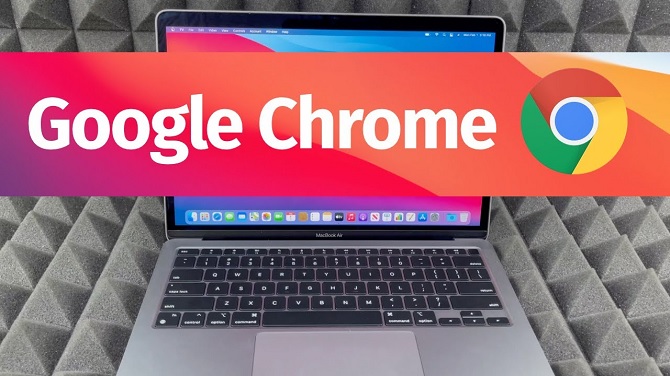 Even though Safari is the default internet browser for Mac OS X, many Mac users prefer Google Chrome. This internet browser may use more assets, especially memory, but it comes with a large extension library.
Chrome extensions are one of the most popular features of the browser. That, along with being a Google service, benefits.
Chrome and its extensions provide users with various features, including ad blockers, pricing analyses, spelling checkers, and passwords storage. And, because the browser is free, it's only fair to give it a shot.
Clickup
This software is for you if you have trouble staying on top of all your projects.
You can create separate workstations for each aspect of your business or keep everything together. I've discovered that creating a specific calendar for every one of my clients appears to work best for my efficiency.
What distinguishes ClickUp from other productivity and project management applications is that you could get a lot more out of the free edition than with other apps. Except your group grows and you have to add additional users, you'll probably never require the commercial version.
Mailchimp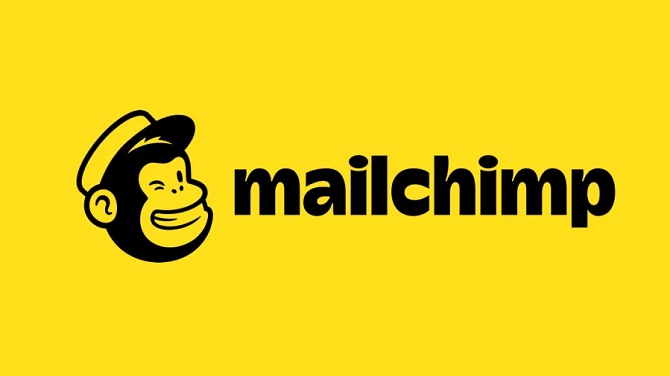 Sending regular mail-outs is a terrific approach to establishing client devotion, improving your image, attracting visitors to your website, and eventually gaining more sales. Mailchimp is among the most attractive and enjoyable methods to create stunning newsletters and provide useful analytics. Its Forever Free plan additionally implies you won't have to pay until you reach 2,000 subscribers, at which point you'll be glad to start paying.
Trello
Trello functions as a digital bulletin board for pretty much anything. Gather and connect information, assign responsibilities, or utilize it as a full-fledged project management tool. It uses several customizable 'cards' where you may add due dates, notes, photos, and files and is designed on the Kanban approach to development with a focus on lightweight visual process management.
LegalZoom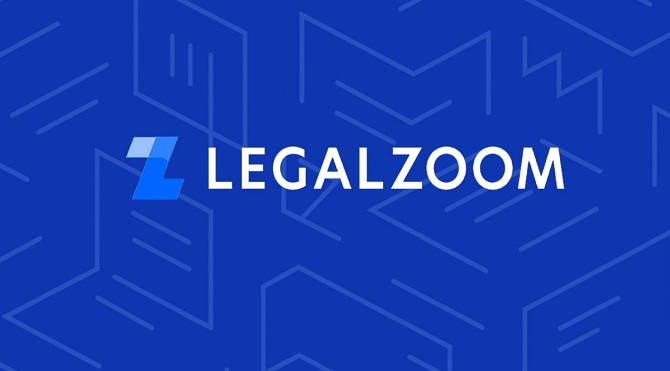 Whenever it comes to generating legal papers, engaging a lawyer who knows your company and regional regulations is gold but starting up with basic legal document templates is silver (or bronze, perhaps).
For $7.99 per month, LegalZoom users can access a collection of legal document templates. It's $31.25/month to add attorney support, which can come in handy if you're having trouble filling out LegalZoom's templates. If your company is still in its infancy, LegalZoom could assist you with business creation (and serve as your registered agent). If you're on a tight budget, take your completed contract templates to your local Small Business Advisory Board, with legal professionals on staff who can offer free advice.
Google Docs
Another of the best tools for sharing papers is Google Docs. Our online word processor eliminates the need to save and email files back and forth throughout the writing and editing process. Based on your choices, documents could be shared both inside and outside your business. This allows team members to collaborate from any location, saves unnecessary documentation, and decreases confusion. Google Sheets offers similar features, such as importing CSV files, allowing you to save all of your papers in one place online.
Google Docs also offers a comment tool that allows you to highlight and make notes on specific text sections. Comments aimed at individuals would automatically generate an email message, ensuring everybody is kept informed.
Evernote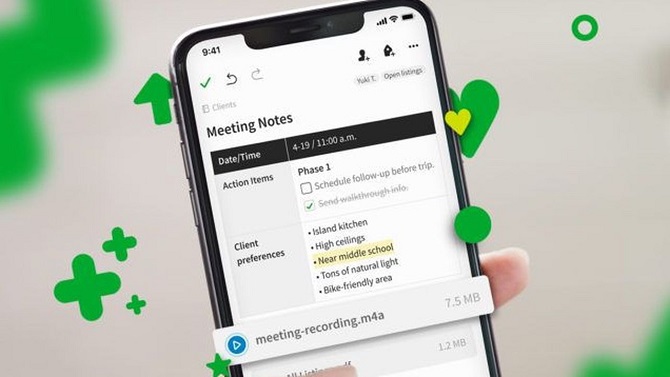 Evernote is for you if you wish to take notes electronically or if you frequently blend handwritten and digital notes. Evernote is one of the finest apps for storing all of your concepts and opinions in one location. Evernote has a unique feature that enables customers to snap photographs of handwritten notes and upload them to the app, and record notes directly on their device. Thanks to handwriting recognition, the search function enables customers to view all their files, whether written or typed. You could organize your notes in notebook systems and filter them by adding categories once they're in the program. Evernote syncs throughout your devices automatically, ensuring that you never "lose your notebook" at home.
LibreOffice
Sick of paying for Microsoft Office, underwhelmed by Apple's default office suite, and unable or reluctant to make the full switch to Google's G Suite in the cloud? Download LibreOffice, a full-featured office suite that contains standard tools, including a word processor and spreadsheet editor. It works with all typical Microsoft file formats, especially older formats like.doc. It's free to utilize, even for commercial purposes, because it's open-source. Consider donating a few dollars to charity if you like and use it a lot.
Asana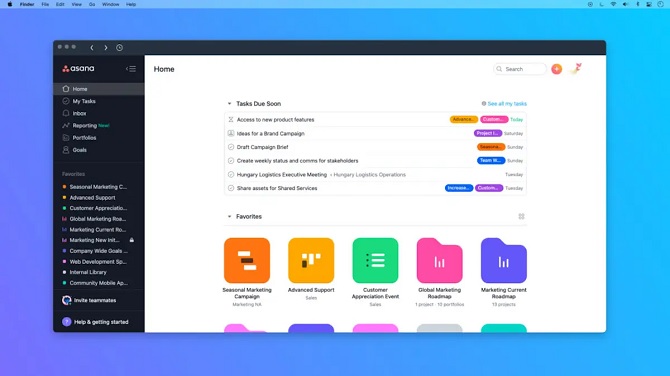 Asana is among the most famous business software among freelancers, earning a place on this ranking of the top applications for freelancers.
It's easy to operate, and you may add people or visitors for free, which is useful if you want to connect with clients or teammates.
The software is constantly updated, with new features being added roughly every other month. For freelancers, the free version is ideal. Since you're a social media manager, Asana can assist you in planning out content for your customers months in advance.
Wave
Wave is a popular invoicing program among freelancers, particularly those who prefer to keep track of their expenses. It sends invoices and serves as financial accounting software, so if you need to keep track of your finances, this is the tool for you.
Wave is popular among freelancers since it is easy to use and connects with other programs. It integrates with Square, Stripe, Shopify, QuickBooks, HubSpot, MailChimp, Calendly, Acuity, and every other freelancer program.
Wave offers a variety of payment plans, ranging from free to monthly cost. You might be able to get away with just utilizing the free edition of Wave, based on what you want to do with it!
OpenOffice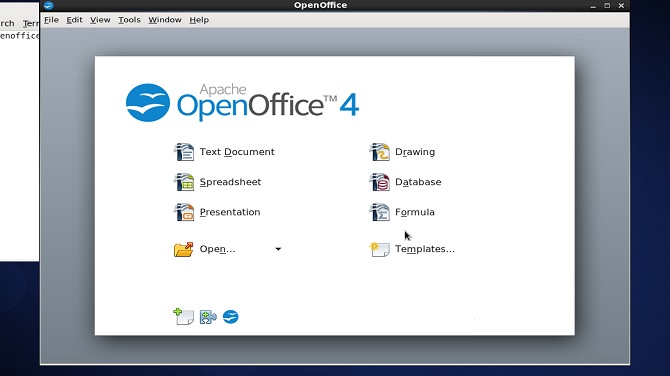 As a freelancer, you'll have a lot of administrative responsibilities and the creative side of your work. Therefore you'll need software for conventional office operations like word processing and spreadsheet crunching. Even if you don't want to pay for Microsoft Office or Apple's iWork, you won't be without these essential tools. OpenOffice is a well-known free alternative that is open-source and compliant with the most common file formats.
Conclusion
With the greatest technologies for freelancers at your disposal, scaling your freelancing business is vastly simpler. Spend time setting up and learning about the most reasonable possibilities for what you do to be productive, and then watch your revenue grow!
Check out these best Gmail add-ons and extensions, and understand regarding Gmail search operators if you need to boost your email efficiency.
Now it's your turn: what are the greatest tools for freelancers, in your opinion?