How Can Improved Digital Solutions Help Employee Retention Rates?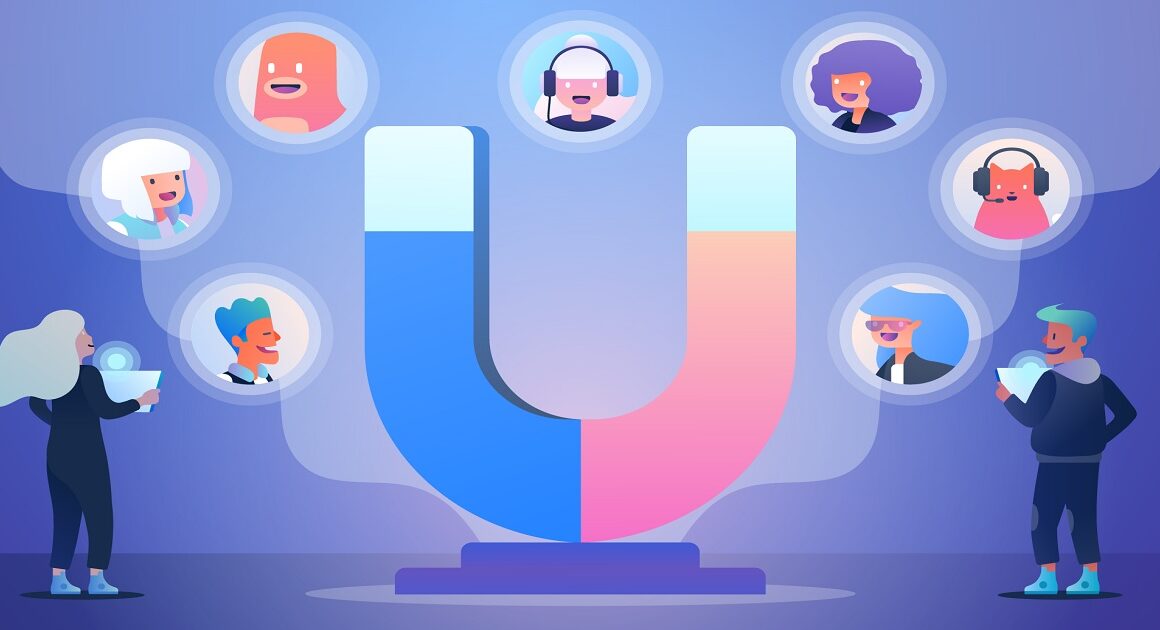 In this era of innovation, The notion of a job for a life is becoming increasingly outdated as the number of possibilities and benefits expands. It was fairly usual a few decades ago to see people hustling around for any work that would pay the expenses. However, as technology advances and more options become available, these tendencies are quickly becoming obsolete. There are a variety of reasons why someone would quit their job, varying from disappointment with professional advancement chances in the current role to an insufficient work-life balance to the promise of better salary and perks.
As a result, many businesses today are grappling with the issue of employee retention, which has emerged as a crucial competitive difference. Because they invest both time and money into offering the best job knowledge, many organisations suffer a significant loss when their trained talents depart the organisation. Unfortunately, many corporations fail to succeed in their endeavours. This failure is due to a lack of an efficient employee retention strategy.
The chore of replacing departed employees might feel like a never-ending game of catch-up for HR departments. So, how can you keep employee turnover under control? How can you improve your employee retention strategy and keep your most important employees? In this article, we'll look at several new digital technologies that can help with employee retention.
What Exactly Is Employee Retention?
Before we go into the strategy, let's define the word "employee retention." Employee retention, in general, refers to a foundation's capacity to retain individuals over time, as well as the strategies used to maintain a consistent workforce or the proportion of people who quit their position, either freely or unwillingly, in a certain period. Employee retention has a direct influence on the performance and success of a company.
Today's top HR firms place a significant focus on employee retention.
Employee retention techniques that work best cut total turnover and keep top performers on board.
The high expenses of replacing lost staff can be reduced with a deliberate and thorough employee retention plan.
Employers that understand the subtle indicators that an employee is about to quit have a higher chance of retaining that employee.
Most businesses lack both conventional strategies and innovative technologies that may help them increase retention rates. Let's explore some digital techniques that can assist a company in retaining effective employees and using them to grow the firm.
The digital world is a great place to start when it comes to enhancing employee retention. Every company or HR department's primary objective is to develop a system that helps employees to be more productive. Fortunately, organisations may take a variety of steps to help their employees have better digital experiences. Let's take a closer look at a few useful strategies.
A Tool for Determining Employee Potential Throughout the Hiring Process
Candidate selection back then was done through physical methods, with applicants passing certain basic exams before moving on to the technical phase and eventually the HR round. However, with the advancement and accessibility of technology, the bulk of the selections were completed online, with the whole selection process taking place digitally, resulting in a discrepancy between the actual and depicted personality traits.
Poor hiring at the start of the employee life cycle is a common cause of employee turnover. In the simplest words, the individual hired was not a good match for the position. It might be due to their personality or professional experience that they are a horrible fit. People can thrive in interviews but fall short of their in-person pitch.
In other words, traditional interviews have a number of significant disadvantages. They simply display a small portion of a person's personality and character. A delayed recruitment procedure will also result in the loss of elite talent. Candidates in high demand don't stay on the market for long.
This is where current digital hiring technologies come into play to assist recruiters. Various recruitment tools aid in the speeding up of the hiring process, boosting the chances of retaining a high-demand and high-quality applicant. Recruiting professionals can get data from AI-powered solutions. These insights help people make better decisions, which leads to better hires.
Chatbots are used by apps like XOR and Recruit Robin to assist recruiters automate the initial screening process, allowing them to sift through prospects faster and more precisely. Above all, technologies like Psychometrica, Qualtrics, and Teamscope assist recruiters in making more accurate personality evaluations.
Simplifying the Problem Ticketing Process
Every company is a complex system that works together to produce a high-quality product, and the most efficient use of technology is essential. It is obvious that a problem or issue may occur in this system which may diminish the profitability, thus, to avoid such backlash, one should plan to process the technical issue in the shortest amount of time possible.Of course, things don't always go as planned. Even in the most well-maintained digital settings, technical problems are sure to arise. Service desk support, on the other hand, should not be a tough or hated activity for customers.
There are a number of issues that might disrupt your smooth workflow; depending on the issue, the procedure may necessitate the use of additional professionals and troubleshooting. Not only does this have a detrimental impact on the end-user experience, but each support ticket also costs the organisation resources and time.
This technical malfunction may obstruct workflow and waste a significant amount of time and money. As a result, digital experience monitoring is crucial for both users and technicians when it comes to simplifying service desk assistance. Right away, real-time data, as well as system and user performance patterns over time, eliminates the problem of guesswork and questions.
The shorter the mean time to resolution and the less impact on end-user experience, the faster technicians can dive directly into root cause analysis. This usual approach may facilitate the employee's workflow and foster a sense of devotion to the job, both of which have an influence on retention.
A Tool for Evaluating Performance in Order to Help the Advancement of Career
Employee performance is the most important asset that an HR department or an organisation looks for, but tracking that quality is challenging. An organization's belief in an employee's potential should be demonstrated on a regular basis. This entails putting the employee's strongest capabilities to good use and actively expanding their abilities.
Unfortunately, many firms fail to evaluate employee performance because they do not provide managers with the tools, resources, or training they need to prioritise employee development. And the key factor that has an influence is the antiquated belief that employees seek greener pastures because of a "lack of challenge" and growth chances.
Supervisors must therefore assist staff in understanding what they are working towards in order to improve, which applies to both short and long-term objectives. Holding individuals accountable for specific goals empowers them and provides them a sense of responsibility.
Setting a target is also a great method to motivate people to develop their skills and talents by posing difficulties. "Lattice", "Betterworks", "BambooHr", are examples of typical technologies that may help managers set performance standards, track objectives, and provide complete transparency to employees about the goals they're working toward.