How to Save Your Data before Yahoo Groups Shut Down Forever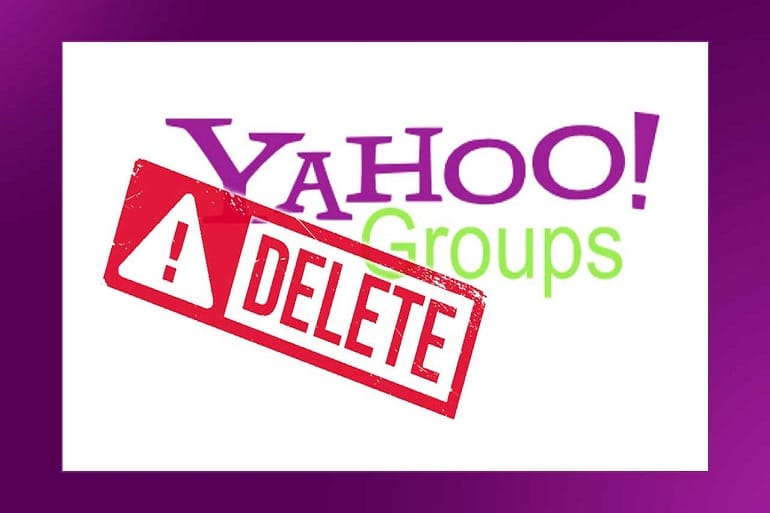 It's official – Yahoo Groups is closing down for good. The Verizon owned company, who has been facing tough times for quite a bit is in the process of phasing out one of its core features – Yahoo Groups. Yahoo's official announcement related to Yahoo Groups going away says that the Groups which were once active on the platform would still work through emails. More like the once flourishing groups transformed into shell form consolidated as email lists.
Yahoo Groups, launched in 2001 once boasted of having 10 million groups and 115 million group users which peaked around 2010. But with Yahoo consistently doing badly and continuously shrinking in users' reach and market size over the years, apparently Verizon intends to be trimming down the unattended and neglected features of years which contribute nothing towards the company and are more of an unnecessary burden. This Yahoo Groups' closing news should not be completely shocker to anyone given the way Yahoo has been consistently going down over the years.
However, it does not mean that the legendary online community – Yahoo Groups are completely gone forever in a single step. The basic email functionality is there to stay and the whole exercise by Verizon appears to be putting their focus on the features the users care most about.
You still can create new groups, but the public groups get transformed into private groups. Users can still search for private groups and join them, which are managed by the group admins as usual, but all the communications occur only through emails. Another major policy change is that the users need to be invited and need the administrator's approval. The privacy settings of all the groups altered either to a restricted mode or private mode. Group admins will have control over the groups but with a limited degree to the administrator's tools and settings options.
Yahoo is taking down its 18 years old feature in two phases. Be careful, don't confuse it with Yahoo mail shutting down or yahoo is closing email accounts, it is just the Yahoo Groups that are being scraped.
Phase one happens after October 28th, when the users can no more upload their content on the site. You still have access and control of your already uploaded content on the site, but you are restricted from uploading any new content.
The date finalized for phase two of Yahoo shutting down its groups is December 14, on which all your data posted by you on the site will be deleted permanently. What this means is – all your uploaded will be deleted permanently after that date.
Files
Photos
Folders
Database
Conversations
Calendar
Messages History
Messages Digest
Email updates
Polls
Links
The catch here is that you need to save your data by December 14 before it is too late and all your data gets lost forever.
How to Save Your Data Before It Is Gone Forever
If you are a Yahoo Groups user and/or you are the admin of a group, it better you notify the users of your community right now about the closing Yahoo Groups before it's late and their data is lost permanently.
Your files and images can be saved directly from the Yahoo Groups site, also you can save them through the Privacy Dashboard. Another easy option available to you is to download the export tool from Yahoo's official support page. The support page includes a step-by-step explanation on how to save your personal data and also includes the steps to save the entire group's data in case you happen to be the admin of a group.
Few platforms have developed some easy to use tools to help the users migrate their data and save it just with a few clicks of the mouse. You can check those as well in case all other options are not working for you smoothly.
Best Yahoo Groups Alternatives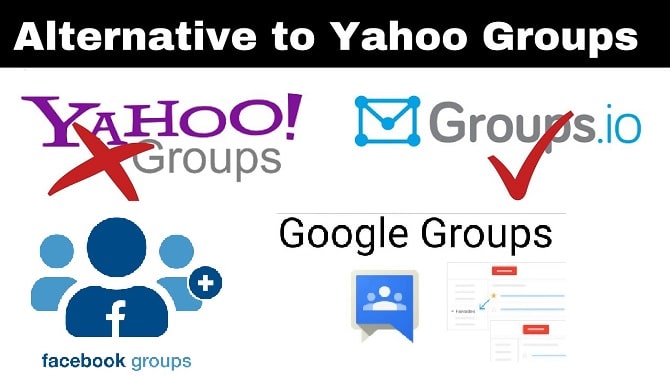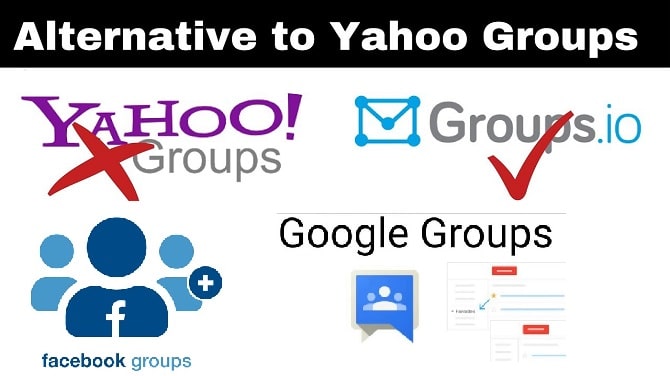 Back in 2001 when Yahoo launched the Yahoo Groups platform, it skyrocketed and became a favorite place for specialist communities as a hybrid of mailing lists and forums. But today with the evolution of the internet and happening of social media, plenty of new and better alternatives to Yahoo Groups exist. Few of these groups are even better than Yahoo Groups ever was. We have listed a few best alternatives to Yahoo groups, which according to us stand out from others.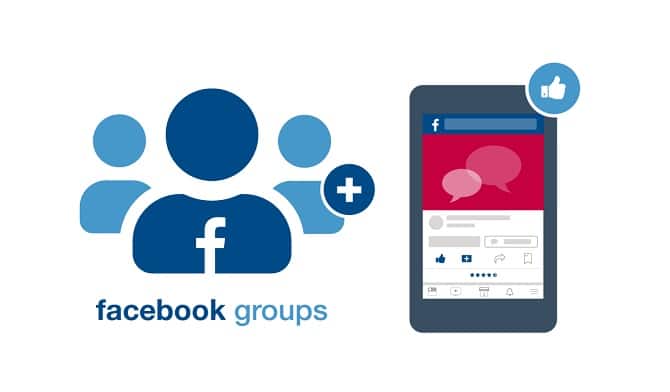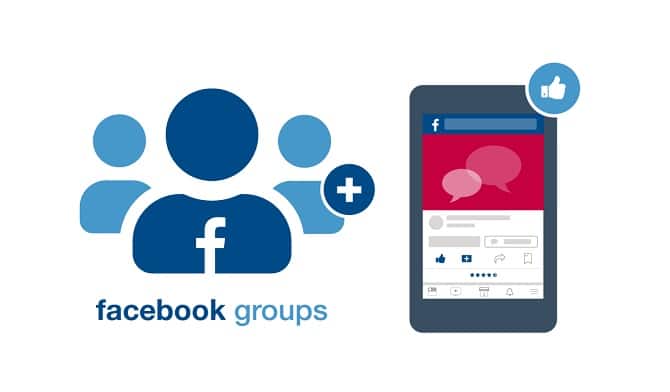 Facebook group is a place for people with shared interests, a platform where users can share knowledge or any kind of information. Any Facebook user can create a group on any topic, event or idea. Facebook groups can be divided into three categories based on functionality and privacy settings.
Public groups: where all the information can be accessed by any user and there is no need for permission for joining them.
Closed Groups: You need to send a request for joining such groups and the group's administrator needs to approve your joining request.
Secret Groups: Facebook groups don't show up in search results. They are visible only to their members or former members. You need an invitation from a current member to join them.
Group administrators have access to few useful tools like image gallery, file storage and scheduling of the group events. Few features are very similar between the Facebook groups and the groups on Yahoo Groups website – allowed to post individual threads, can upload and share files, can make private groups.
In case you have some doubt of whether a Facebook group or a Facebook page would work better for your publication's reach, let us make it clear that Facebook's latest algorithm has minimized the reach to pages over its groups, which are getting considerably higher priority. Overall a Facebook group works and looks like a normal Facebook feed. You can always count it in as an alternative to Yahoo Groups if you are into community building through groups.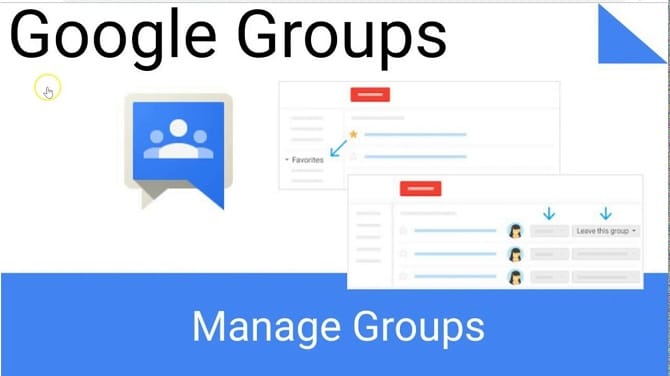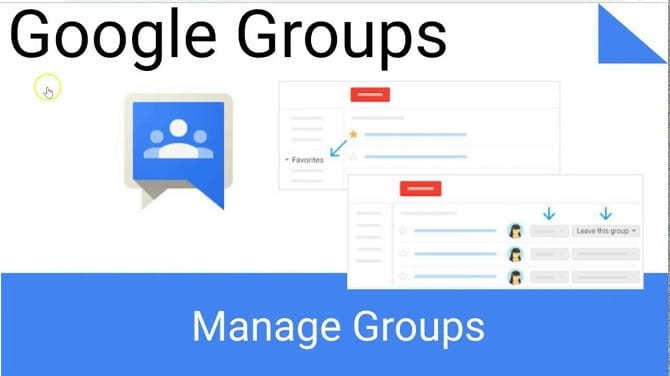 It is pretty much similar to Yahoo Groups because it is much of an email-based platform. They can be many things to you, based on the way you use and look at the – announcement boards, chatrooms, and forums. You can create a group and invite people to your group wherein they create discussion threads to be discussed amongst group members, setup polls on any current event, calendar events or for that matter anything you would like to do on a message board. Based on the usability settings available, Google Groups can be broadly classified into four categories.
Email Lists: Emails are a magnificent way to communicate any announcements to the whole community effectively. This form is used mainly to convey any important upcoming happenings or events.
Collaborative Inbox: This category of groups is primarily used for light discussions amongst the community members, more of a chatroom style platform. You can consider it as a Gmail account with everyone having the right to access it.
Web Forum or Discussion Board: It is used for the members of the group to interact with each other. This platform is perfect for users to interact with each other. Users can use this group for discussing any topic of mutual interest of the users.
Q&A Forum: This forum is a kind of place for putting up questions and attempting to answer it. The users use this place for posting any questions which they need to be discussed with the group, and the question gets comments from other users who think they know the answer and can help the discussion positively.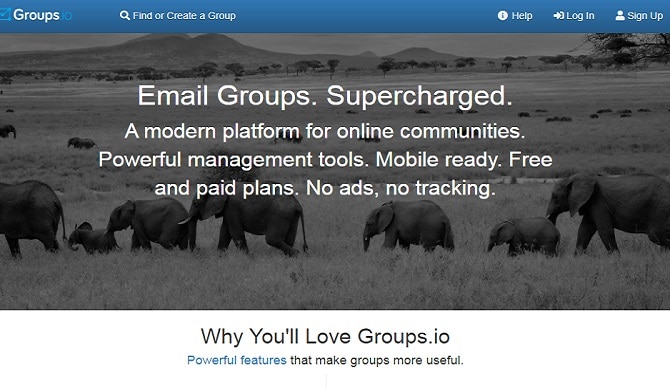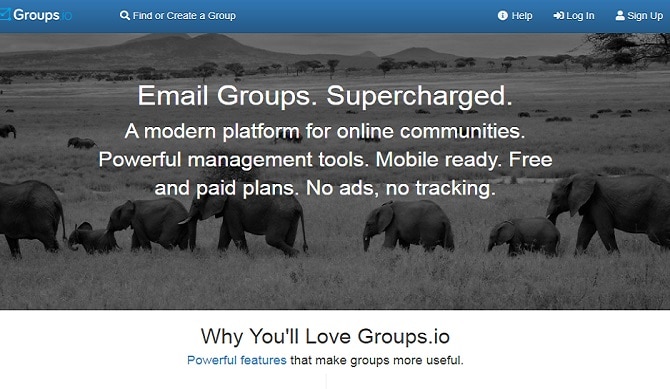 Launched in 2014, the email group's service which enables users to start their groups and archive the conversations with hashtags can easily be one of the best platforms for Yahoo Groups users to migrate to. Hashtags allow the users to filter out the topics which are not of their interest. Creating your own forums requires just a few clicks, having a bunch of administrative features and customization options at your disposal. Famous platforms like Facebook, RSS feed and Github and many more can be integrated with the site. Almost everything you need to set up your forum will be at your disposal and for free, but a few of the more advanced features and add-ons are paid.
One additional advantage of this site is you can join without an email and you can use it through any device. The site uses AI bots to automate and streamline the functionalities and task-based micro apps for efficient time management. Moreover, unlike other groups, this site won't fill your browser with advertisements, nor does it use other group's data to target you with personalized advertisements.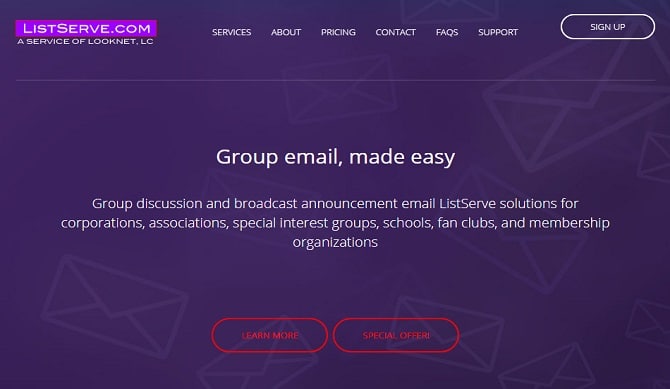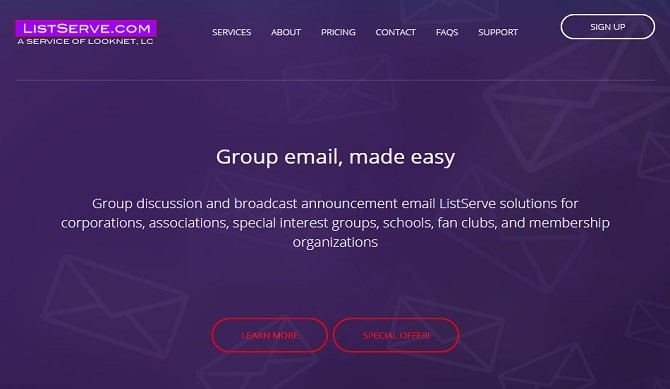 Listserv can serve as a good alternative to Yahoo Groups since it also is email-based. Here, you communicate with the users through the email you send to the site and the email gets redirected by a bot(software) to all the people who have subscribed. In other words, when someone addresses an email for the Listserv list, the mail gets redirected to the whole list and your message gets broadcasted to the target audience. Basically Listserv is an email list managing software released on BITNET. It allows the users to create, manage and use a mailing list. It serves you similar to broadcasting your message in a forum or in a newsgroup, except that your message is in the form of email and reaches only those who are present on the list.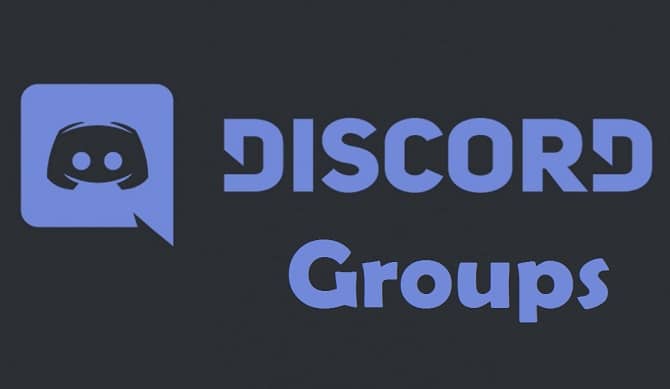 A messaging service primarily intended for the gaming community, Discord has evolved as a big name for nongaming users too. The Discord App works perfectively on every kind of device. It is a perfect combination of a VoIP chatting system, message board, and a chat group. Its popularity has skyrocketed in recent years with over 90 million users under its belt. The users are allowed to own chat servers. On your server, you can own chatrooms which are text as well as voice-based. You can send messages to other members upload links, upload files and there are a ton of administrative tools at your disposal to manage your server as you wish to. Though mainly intended for the gamers, this site works excellent for the nongamer community as well and can easily be counted in as an easy replacement for Yahoo Groups.