Instagram Highlight Ideas- Ways to Engage Your Customers Effectively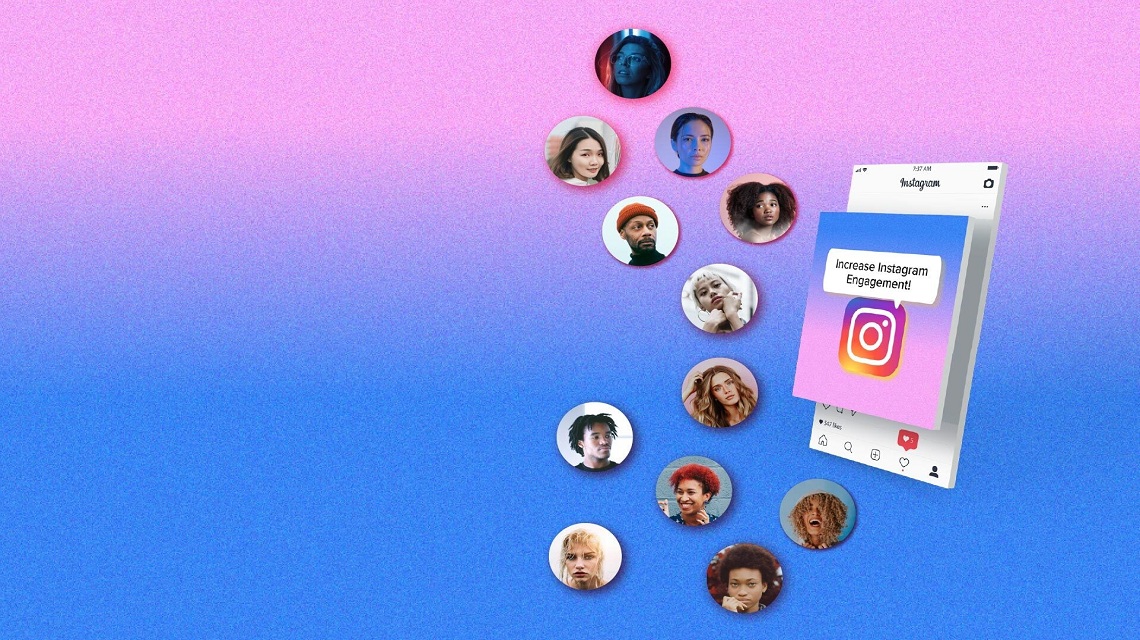 Instagram is a social media platform that allows individuals, companies, and organizations to interact and collaborate, whether through photo sharing, shoppable tags, live videos, or IGTV. And Instagram is always developing innovative options for people to engage with one another on the social media site, enhancing the customer experiences for several businesses.
Instagram Story Highlights, also known as Instagram Highlights, are collections of photographs, videos, and posts from your Instagram Story. These carefully curated collections are commonly known as "albums," They are usually grouped into various topic groups. Let's take a look at some of the most famous Instagram highlight concepts to see how they might assist you to connect with your customers.
What Are Highlights on Instagram Stories?
Instagram Story Highlights, or just Instagram Highlights, are compilations of photos, videos, and posts you've previously shared on your Instagram Story. These crafted sets are commonly known as "albums," They are typically divided into several topic groups.
Unlike Instagram Stories, which disappear after 24 hours, Instagram Highlights remain on your profile indefinitely, enabling you to add or remove content at any time. These albums are located directly beneath your profile bio and above your usual feed.
How to Make the Most of Instagram Stories Highlights
Now that you've got this cool new option at your disposal, it's time to figure out how to make the most of it. We've compiled a list of five ways to make the most of your Instagram Highlights.
Promote Your Services and Products
Developing an Instagram Highlights concept Among the most effective ways to sell your business and connect with your clients is to promote your products and services. Seventy-five per cent of Instagram people take immediate action after seeing advertisements on the site, such as visiting a website or making an order, as per Instagram.
Your highlight would be a speedier method for customers to learn more regarding your goods, which you can use to direct them to your webpage, sign up for a newsletter, or, better yet, buy the item through Instagram. By marking your products in your highlights with Instagram Stories stickers, you could show them more artistically and in a less direct or case-related manner.
Events Should be Promoted
As we all know, social media is a terrific way to promote events and raise brand awareness, particularly when consumers utilize it for hunting for data. Although we are now unable to meet in huge crowds, and your company may not hold in-person events, you could still utilize the Stories function to highlight prior events, promote forthcoming ones, and assist raise awareness about someone else. This would give your audience a better picture of what your company's affairs are like, and it will pique their interest in future ones!
If your company organizes events, workshops, or training experiences, devoting an Instagram Story Highlight to event marketing is a clever, entertaining, and innovative approach to show off your target segment while simultaneously raising brand recognition.
Demonstrate Buyer Testimonials
Everybody understands how important it is to share customer feedback, so make sure to share your company's feedback with your followers as well.
Making a feature dedicated to reposting images or testimonials of your customer's experiences with your brand, service, or model and emphasizing these in your Instagram account is a fantastic way to promote the success stories of your happy customers. Buyer testimonials can assist you in highlighting the benefits that your services or products have provided to potential customers.
Questions and Answers
Another interesting feature you can use to draw your followers' attention on Instagram is highlighting notions with answers to frequently asked questions.
The Questions sticker has a unique feature in that it allows you to access the profiles of those who replied; you can post someone's questions or comments, but their photographs, shapes, and usernames will remain hidden. This allows you to share the questions that consumers have asked and their replies to your queries while keeping their profiles private.
Use Interactive Polls to Engage Customers
Utilizing engaging polls in your Instagram Stories enables you to not only interact with customers but cooperate with them. You could learn more about your customers and acquire insight into their pain spots by asking them engaging, varied inquiries and encouraging them to engage with your company.
More importantly, the findings of Instagram Story polls could assist you in better reframing your marketing and advertising activities. Including all of the ad polls you've put on your Instagram Stories in a highlight is a wonderful method for followers and users to know that you care about their thoughts and comments on your products or conversations.
Tutorials on Certain Products are Highlighted
Having a special album for advice and lessons on using your product or service will assist you in developing authority and trust in your business. Real consumers utilizing your product or service as part of the album could showcase how simple it is to use. This Instagram Story Highlight also lets you display a more in-depth glance at how your goods or service works, giving consumers an inside peek and a sense of what to anticipate whenever they buy a product.
There is a lengthier evaluation period for businesses selling higher-priced or lesser-known brands before individuals buy. You may go right to the point with your customers by offering them a sneak peek at what they'll get if they decide to buy!
Share Some Behind-the-scenes Footage with Us
Provide your audience with a behind-the-scenes glimpse at where and how you work. While social networking might be harsh at times, giving your followers an inside look enables you to connect with them on a more personal level.
Many accounts did this in their Instagram highlights by showing how they took a recent Instagram snap behind the scenes. They then posted the finished photo with their followers and urged them to engage in their normal feed. It's a fantastic way to boost participation.
Provide Educational Materials and Resources
Sharing links — or at the very least promotional visuals — for your blog content and other educational materials like ebooks, podcasts, videos, and other educational resources must be something you do on your Instagram Stories on a routine basis.
Based on your company and sector, this will appear different. A SaaS provider, for instance, might provide suggestions on how to use their programme and links to recent blog pieces. It all relies on the types of good information your target market would prefer to see from you.
Start a Series
Establish a spotlight devoted to releasing fascinating, relevant content as another inventive way to communicate with your consumers on Instagram Stories and acquire extra awareness. This doesn't have to be relevant to your company's offering or goal, and it doesn't have to be exclusive to your industry or business.
This can be accomplished by designating an Instagram highlight to share your material, such as a blog or video series, or by establishing a stories album dedicated to sharing motivational phrases related to your brand.
Conclusion
As we all know, social media is always changing, and Instagram and its different functions are no exception. I hope this piece has given you several thoughts on utilising Instagram Story Highlights to offer your business's interactions with Instagram followers a whole new level. Experimenting with Instagram's compelling Story Highlight function is a terrific method to expand your brand if you're seeking new ways to do so!