Top 8 New Restaurant Technology Trends to Follow in 2022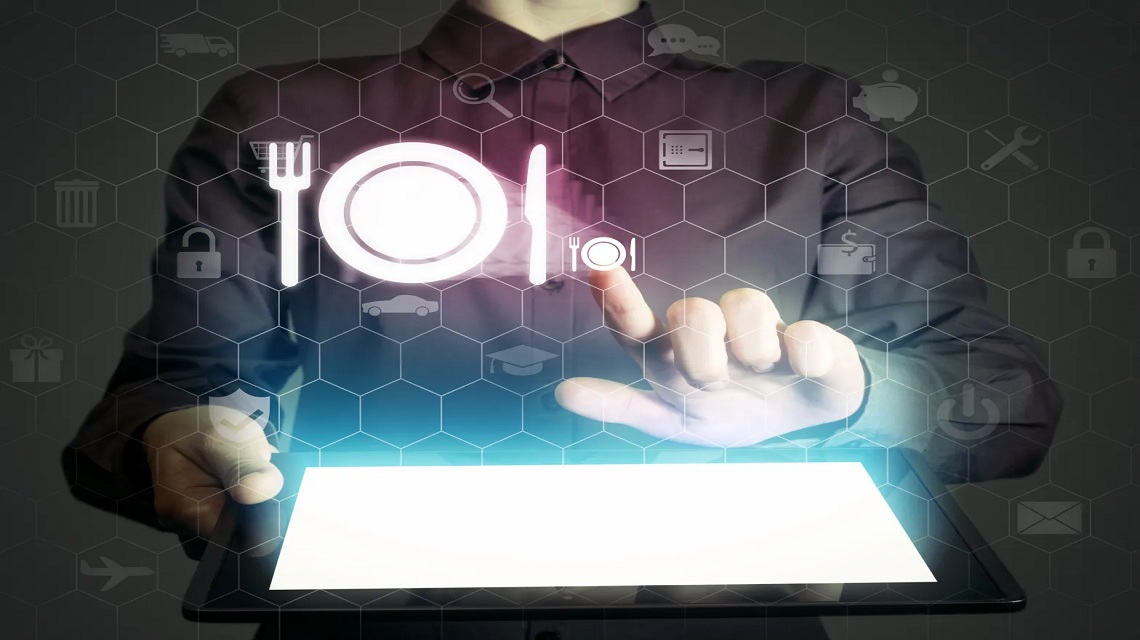 Restaurants are rapidly adopting technology, and the number of entrepreneurs attempting to automate their operations is increasing. Big chains are introducing software solutions to address labor shortages and fix issues that are eating into their margins as a result of the current restaurant industry concerns. In order to attract the attention of tech-savvy customers, they set new service standards in competition with one another.
If independent restaurants want to stay competitive and fulfill the expanding demands of both workers and consumers, they must keep up with restaurant technology advancements. Restaurant owners who wish to govern their businesses more efficiently are increasingly prepared to invest in not only the new guest-facing technology but likewise in technologies that help improve their back-of-the-house operations.
Let's take a look at the top restaurant technology developments that would impact the restaurant sector in 2022, from systems to alternate ordering and payment options to AI-powered customer management and marketing software.
What is the Definition of Restaurant Technology?
Restaurant technology refers to the equipment, tools, and computer programmes that are used on a regular basis in restaurants. Restaurants, bars, and cafes are among these establishments. Technology aids in the efficiency of corporate procedures while also improving customer service.
Restaurant technology, like hospitality software, evolves at a rapid pace. Restaurants must adhere to the latest technology developments as the hospitality business grows and becomes more competitive.
One of the top concerns for most restaurants is to improve the guest experience, which technology developments can assist with.
Off-Premise Revenue Streams
Restaurants were obliged to develop an alternative revenue stream to traditional dine-in services after COVID-19. Since then, restaurants have experimented with home delivery and takeaway services, which have proven to be quite profitable. Technology has greatly aided in the facilitation of these streams.
Interaction with food aggregators, payment apps, and other services, for example, has made it relatively simple for operators to provide off-premise services such as food delivery and takeaway. The use of a strong point-of-sale system, Kitchen Display Systems (KDS), and a well-integrated kitchen keeps orders flowing smoothly and makes food delivery and other off-premise services easier. This is among the most popular restaurant technology trends that is expected to grow in the following year.
Building Customer Loyalty Through Marketing Automation
Customer pleasure has become an important aspect of running a restaurant business throughout the years. Restaurants have been forced to automate their CRM processes as a result of this. CRM systems that are robust can assist firms in gathering insights and feedback from customers while also making them feel appreciated.
Enhancing customer experience is easier with automation because it allows them to gather client data securely. As a result, restaurant owners may segment their consumers and serve them in a more personalized way. All of this contributes to a higher level of consumer loyalty.
Self-Ordering Kiosks Have Become the Industry Standard
Self-ordering kiosks were pioneered by McDonald's and Panera Bread, and numerous eateries are now following suit. Self-ordering kiosks enhance check sizes while improving order accuracy and reducing wait times.
Some, such as the Coca-Cola Freestyle drink dispenser, appear to give an infinite number of drink possibilities at the touch of a button. Even restaurants with wait staff, such as Chili's Grill & Bar, have kiosks at your table where you can request drink refills, desserts, and pay your bill when you're done, eliminating the need to wave down someone before leaving.
Robotic Food Delivery Is Taking Over
Autonomous robots, such as those developed by Starship, are partnering with retailers and restaurants to make local delivery fast, intelligent, and effective. Starship robots have already delivered over 1,000,000 automated deliveries as of 2022, and they continue to acquire funds to extend their business.
These friendly delivery robots, like self-driving cars, use cameras to create 3D maps of their surroundings. They use this information to recognise curb edges, roadblocks, and people. They could navigate over steps and drive themselves down sidewalks. These robots can carry up to 22 pounds of food and will not open unless you reach them and unlock them with your phone.
Your Restaurant's Best Option is Frozen Food
Restaurants are struggling to make a profit and manage effective businesses in the present economic situation. It can be difficult to find in-season fresh ingredients at a reasonable price. Frozen food components provide you the freedom to keep your menu fresh all year long by supplying seasonal items at a consistent price. Making a dish utilizing frozen ingredients saves money over making the same dish with completely fresh ingredients. Customer demand for cheaper meals and better bargains when eating out is also high at restaurants.
Terminals for Placing Orders and Making Payments
McDonald's, Brut Butcher, and a slew of other companies have installed order kiosks. These provide you the freedom to pick what you eat and how much you eat. For this type of online or food delivery service, this solution is usually used in conjunction with a click-and-collect and online ordering offer.
These terminals save customers time by enabling them to push more items or additions while also improving flow management and productivity. Several restaurants should be efficient and concerned about speed since they are unable to boost wages during busy hours.
A Connected Point-of-sale System
A good connected payment system is required to integrate these new generation payments as well as specific needs such as restaurant tickets. Aside from the advantages to the restaurant owner, the consumer now has advantages from shorter wait times and the usage of a more environmentally friendly establishment.
Restaurants Would Provide a Variety of Revenue Streams
Most restaurateurs have become more creative as a result of the pandemic. They've expanded their revenue streams to include retail, party trays, rentals, and more.
Full-service restaurants, for example, can add party trays to their take-out orders if their capacity has been regulated at 30-50 percent. This manner, they could earn money from the lost capability in a different method. Another instance is that, because bars are closed during lockdowns, they've come up with a cocktail kit to send out to their customers at home. As soon as bars reopened, they elected to preserve this revenue stream because it contributes to their overall sales.
Conclusion
These restaurant industry trends are an excellent resource for your establishment. Using a combination of these trends in your restaurant can help you succeed. Choose and select which ones are most appropriate for your restaurant so you could concentrate and grow.
Despite the sector's issues, restaurant owners and managers have remained undeterred by the quantity of opportunities presented by these restaurant industry changes.