The Top iPhone Apps for Healthcare to Look for in 2022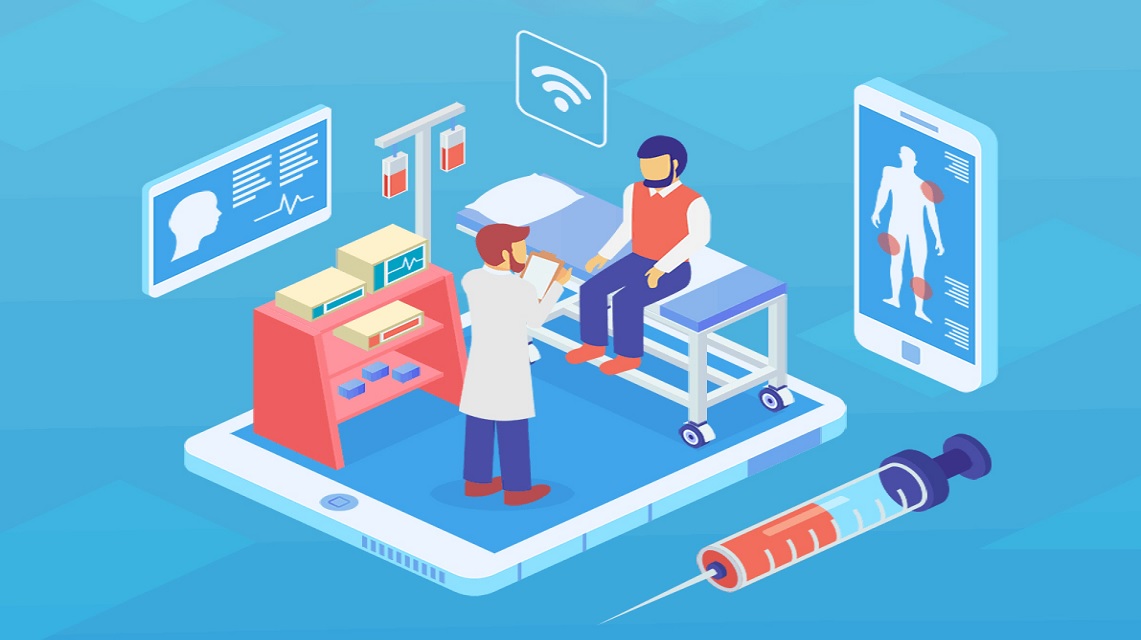 In the last five years, mobile applications in healthcare, Medical technologies, and eHealth have exploded. As per Liquid-State, around 318,000 mobile healthcare applications were accessible for consumers in 2018, with almost 200 new applications being developed every day. This is a shocking figure, and we could presume that it has risen significantly since the Covid-19 outbreak.
You're undoubtedly wondering how healthcare professionals are expected to browse through each of them to advise and even prescribe these applications to patients properly.
It is unquestionably not a simple process. But don't worry, we've already done the legwork for you! We'll provide background on healthcare applications and perspectives into what patients search for in an application. Then, share the top patient-friendly healthcare applications.
What Exactly are Health Related Applications?
Applications for health and wellbeing are included in the healthcare section. Even though they are nearly identical, they possess significant distinctions. The FDA defines a health app as "mobile applications that detect, monitor, or cure condition."
A healthcare application is a mobile application that improves or monitors a patient's general health. Psychological, physiological, social, environmental, and even religious variables all have roles in holistic wellbeing, and these applications could help with that.
Applications for Healthcare Have a Lot of Advantages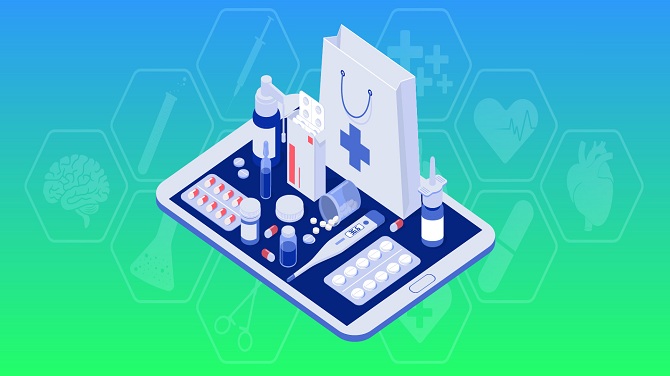 As you might know, mobile healthcare application development is critical for healthcare professionals to fulfill the ever-changing requirements of their patients while also staying ahead of the competition. Patients would be more committed to caregivers who collaborate with online specialists to proactively plan and build high-quality mobile experiences, which would boost present and future income.
According to health statistics, consumers are using their phones more than ever for health information, video conference checkups, medications, and tracking their general health. Consumers like the simplicity that medical technologies give. Thanks to advancements in mobile healthcare technologies, consumers can save money, get instant accessibility to tailored treatment, and have greater power over their health.
We possess, what appears to be, the entire globe at our fingertips in the digital world. We have unrestricted access to data and knowledge. Applications for chronic disease patients on their phones.
Ease of Access: All Individuals Have Accessibility to Precise Data with Meaningful Steps
For all customers, the healthcare application must give actionable and straightforward data. We imply that several applications neglect to address the needs of people with impairments. It's critical to consider all prospective customers' requirements and create functionalities that are fair and useful.
Patients typically install healthcare applications to understand further their disease, its origins, and how to
Professionals are Simple to Communicate With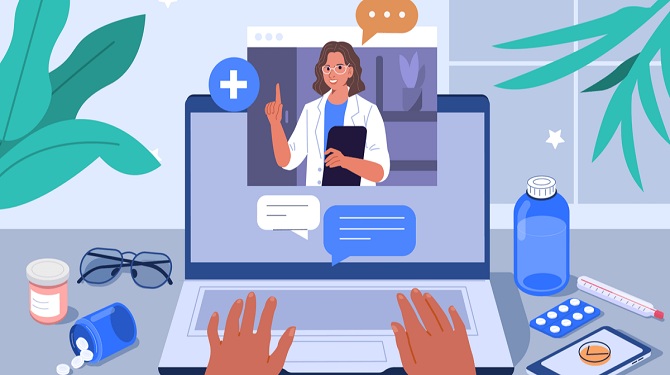 According to the American Journal of Medicine, about 75% of doctors, ER, and urgent care visits can be done over the phone or via video. The average time for an in-person visit was likewise estimated to be 121 minutes. Many spontaneous appointments are straightforward and don't necessitate an in-person assessment.
If appropriately designed, applications could save clients and clinicians considerable time. Telehealth services must offer similar experiences or better than traditional in-person doctor-patient interactions.
The Top iPhone Apps for Healthcare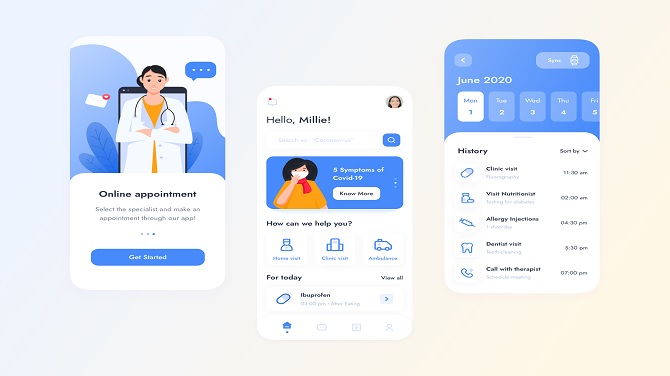 Epocrates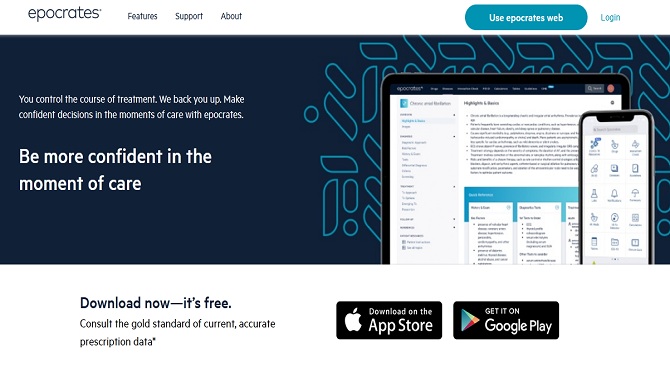 Epocrates is trusted by over one million medical workers around the globe to help them provide good quality outcomes by giving and interpreting the correct information at the right time. In contrast to other medical applications, it allows you to select local and nationwide medical coverage registries for health insurance. The following are a few of its standout characteristics.
Characteristics
The software can do a variety of computations, including GFR and BMI.
You may look for prescription medicine and health data for hundreds of different manufacturers.
For greater comprehension, it helps you recognize tablets by imprint code, shape, and physical features.
Prevention TaskForce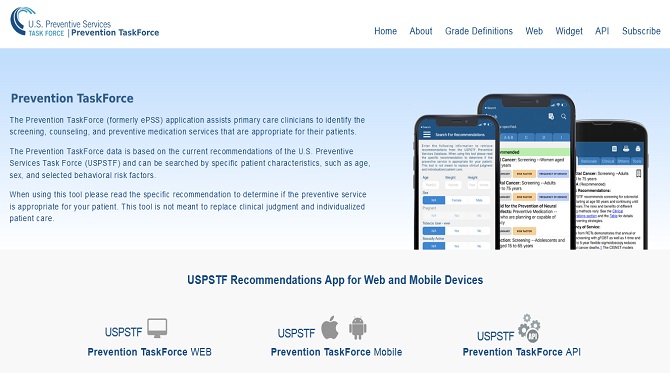 The US Department of Healthcare and Human Services and the Agency for Healthcare Research and Quality established the Prevention Task Force app, a healthcare app. The application could help primary care clinicians identify the correct solutions for their customers' requirements. Practitioners could search for relevant testing, counseling, and medication treatments by entering their clients' data.
Characteristics
This application is free and compatible with both Android and Apple smartphones, and a mobile application is likewise available.
Health professionals and organizations could also request access to the API.
One Drop For Diabetes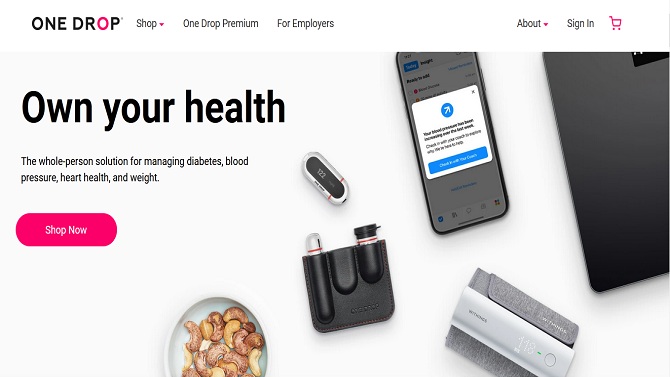 The One Drop for Diabetes Mobile application is a diabetes treatment software that utilizes glucose levels information to assist you in selecting healthier actions. One-on-one counseling from licensed health specialists is an additional premium service.
Characteristics
With automatic alarms, communal participation, and frequent wellness statistics updates, the application additionally helps you create a comprehensive diabetes action plan by using your diet, exercise, and prescription data to assist you in reaching a holistic diabetes management plan.
Medscape Medpulse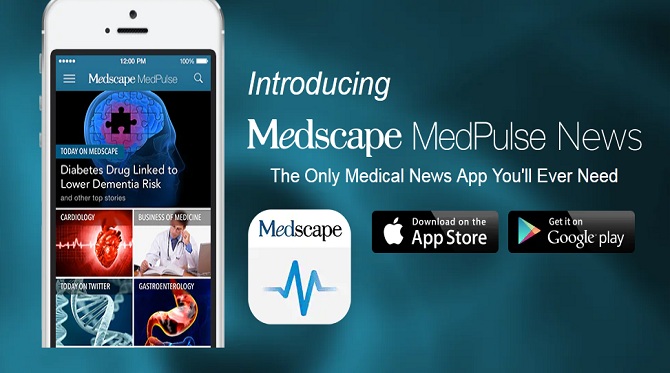 Medscape MedPulse is an all-in-one application that gives current information regarding pharmaceuticals and healthcare gadgets and information for healthcare experts and learners. The application is accessible in English, German, and French, among other languages. Among its characteristics are the following:
Characteristics
It enables you to select fascinating reading items based on your interests and requirements.
Medscape MedPulse brings you up to date on new medications, clinical studies, updated practice recommendations, and FDA device announcements.
Trending drugs could be followed on Twitter and blog feeds on social media sites.
Generis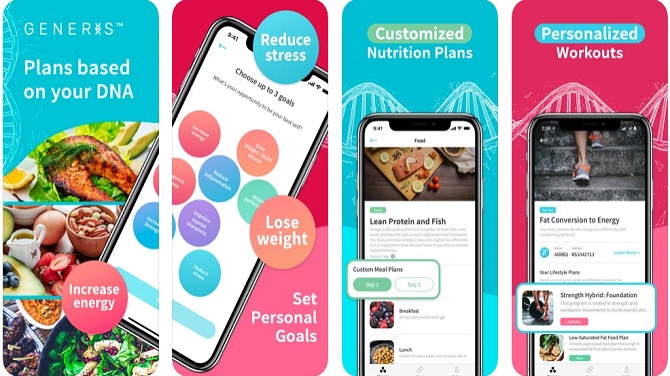 Generis serves individuals to comprehend their genetics and enhance their lifestyles, and a person's DNA drives this cutting-edge medical application. At first sight, the design appears to be simple to operate and visually pleasing, explaining why people enjoy it.Generis offers DNA-based health and exercise counseling, as well as diet, nutrition, and supplement suggestions. This healthcare software seeks to assist people in better understanding their genes by giving secure, reliable, and practical actions.
Characteristics
The purpose is to encourage consumers to be the absolute best of themselves through knowledge.
Generis may obtain DNA data from 23 and ME and Ancestry.com to make the most of this medical application. People who don't have 23 and ME DNA data cannot utilize the application.
First Derm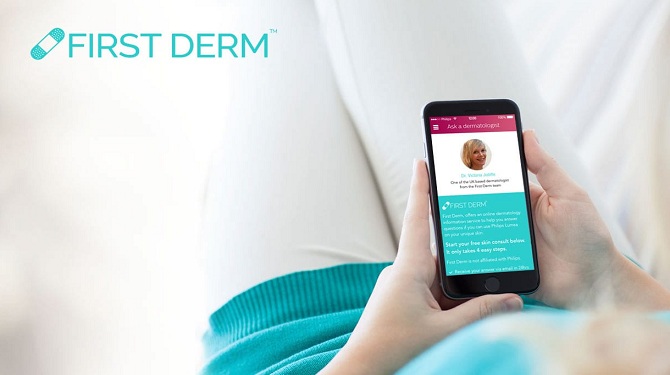 If you're seeking an application that can solve all of your dermatology-related queries while keeping your identity private, First Derm is the application for you. It is an award-winning online dermatological application that has completed all scientific research and can address over 20,000 skin-related questions. First Derm is accessible in over 160 countries and many languages.
Characteristics
The software, which does not reveal your identity, responds to your questions and walks you through the necessary actions to resolve the issue.
The software comes in a variety of languages, including English and French.
First Derm provides online customer assistance 24 hours a day, seven days a week, and responds to questions within 48 hours.
My Chart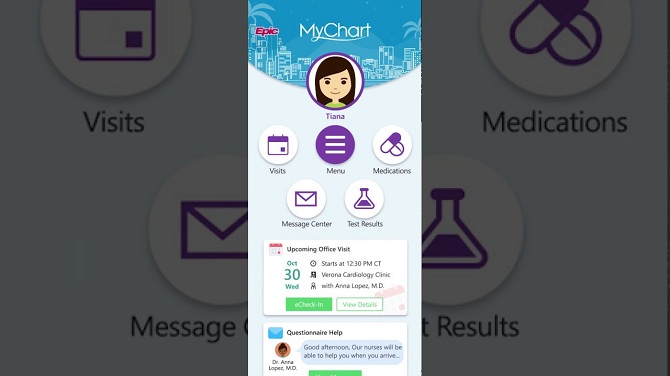 It is a healthcare application that enables you to easily schedule appointments with your physician and verify diagnoses and test results. You will not only be able to connect with your physician, but you will additionally have accessibility to your complete family's medical information:
Characteristics
You can use the application to check and pay your bill without hassle or worry.
It's a straightforward but helpful tool with a user-friendly layout.
It allows you to submit exercise and health information, mainly from the Apple Fitness tracker.
MDacne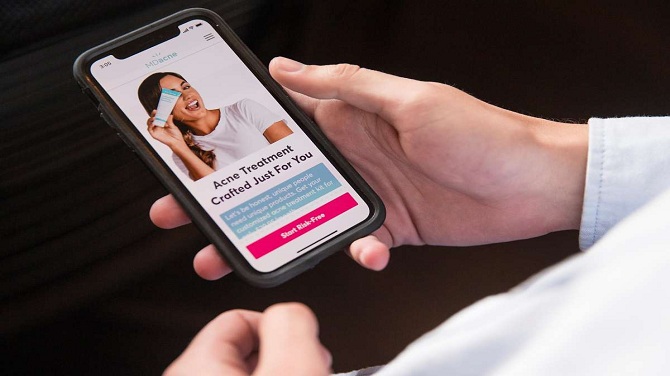 MDacne connects customers with dermatologists right away. Consumers no longer have to wait months for a Dermatologist appointment. MDacne is said to be the acne therapy of the future. They can deliver health indicators on the patient's skin in less than 5 minutes. The software is highly user-friendly and has a fantastic interface.
Characteristics
MDacne uses cutting-edge technology to track skin, establish medication recalls, start a conversation with dermatologists, and make appropriate suggestions.
If chemical therapies are off-putting to clients, they can offer to discuss organic cures for the most bothersome acne symptoms, including scarring or redness.
How We Selected the Best Medical Apps Available Online
Given how many fitness & wellbeing applications are accessible, online medical apps that make personal health simpler is a rather broad pool. We wanted to identify applications that could assist with a wide range of medical issues and are accessible to the broadest possible audience.
Platform
We sought applications that were accessible for all kinds of intelligent devices to make sure that the most significant amount of people could access them. For customers who prefer to utilize a desktop or laptop, we also prioritized applications accessible via a website.
Services are Offered
We looked for programs that offer a wide range of functions to avoid wasting space on their devices with apps that only do one thing. While each of the applications on our list serves a distinct purpose, many also provide variously related and necessary services.
Methods of Communication
One of the benefits of utilizing an application for healthcare is that it allows you to interact with physicians and healthcare professionals in various methods.
Conclusion
These are the top medical applications for iPhone that can help you keep your health and wellness in check. These applications won't eliminate your regular checkup at your preferred doctor's office, but they will help you avoid unnecessary visits. Choose the application that best meets your needs and expectations. Kindly let us know how it turned out.