Top 11 Tips for Online Learning During Covid 19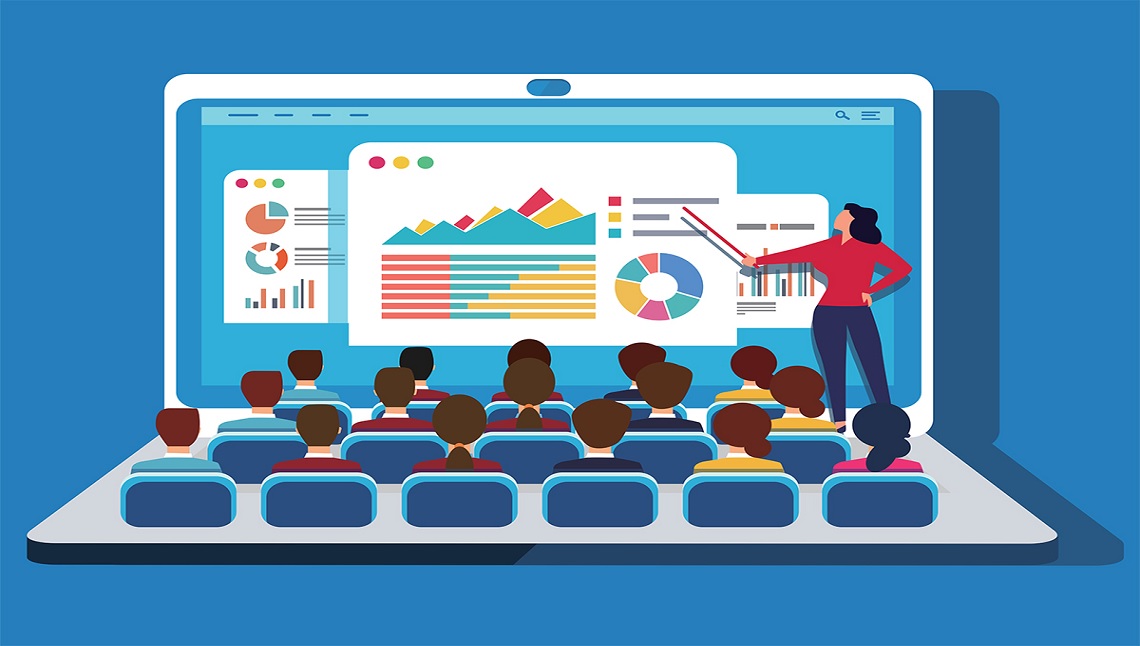 We all know the effect of coronavirus on our day to day life. Covid 19 affected our daily routines and probably forced us to make unwanted changes in our life. During this pandemic Many of the organizations, businesses and offices promoted remote workings of their employees from home. This put the habit of working from home into the workers.
Not only businesses but also some government officials preferred work from home to their office workers. Students are also one of them. Lot of Education systems are working on online platforms. School institutions, course classes, all are arranged remotely by digital media. Students are informed that all of their education will be via online till the pandemic ends so all students must be aware of the online education system, it's technical devices, tips for studying and much more.
In this article you will get to know valuable tips to overcome the barrier of medium and boost up your online education training.
Tips for Online Learning During Covid 19
Study Planning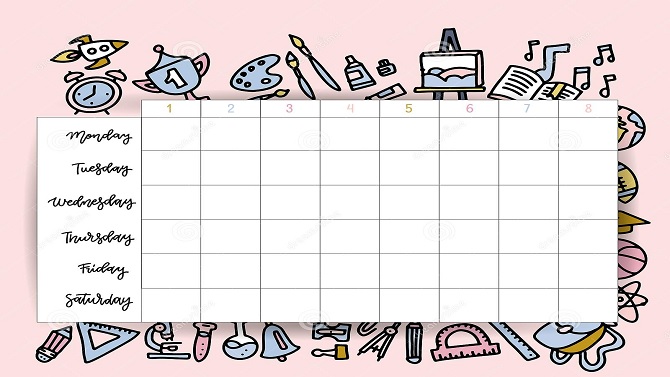 Study planning is the first step for proper study. You are able to plan your studies simply from the syllabus of your course. Purpose of study planning is focusing on your desired goals. Always make notes for various subjects. Try to make all the deep studied notes so as to refer to it and extend exam preparation time.
Fix Your Daily Routines
After planning the study properly now comes to imply it on actual studies. So, fix your daily routines and manage your times. You can enlist your daily tasks and keep marking their completions. This also helps to remember your balance of work you have to complete. You can also put some reminders for your studies timely.
Setting Daily Goals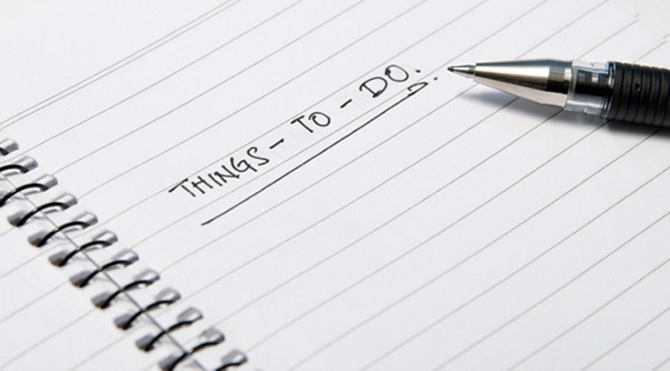 Daily routines depend upon person to person. There are various study plans you can add to your daily routine tasks. You can add daily goals also. Daily goals with your regular study schedules will help you to achieve your goal much faster and effectively. Try to complete your goals as much as you can if not completed on time then put it in next day goals so as to achieve it.
Login Online Class on Time
This is one of the best tips that will serve you your entire life. Not only online class but also any meeting, interviews and attending on time helps you to develop your personality. This routine will help you in offline classes also. Login to your online class on time with full dedication and focus. Do not get distracted by other things rather than the ongoing class lecture.
Take Part in Online Debates or Discussions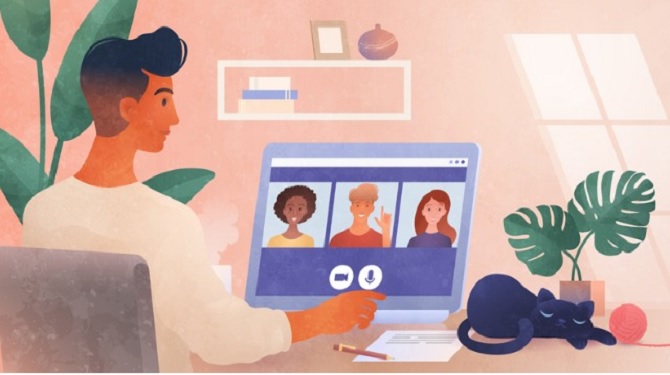 Schools, colleges arrange online discussion or debates on various topics. You have to take part in these for getting or sharing your knowledge. This also helps you to understand so many thoughts, studies of your classmates. Discussions help you to get in touch with your classmates. This is another good thing. There are so many dedicated mobile apps for this purpose like Skype, WebEx, zoom and much more. These apps will help you for proper communication.
Ask for Help, If You Need
Always ask questions to your mentors while you are stuck at any concept. During online class you can talk to your mentors, mail your doubts, or can do direct calls. Email and student portals help to communicate with your teachers.
Always Stay Motivated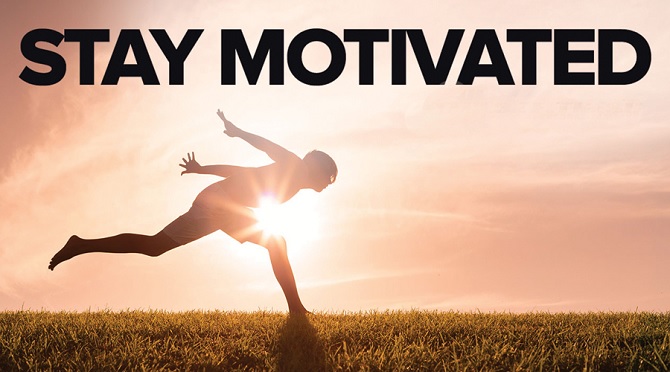 Motivation is important for doing dedicated work even if it is study or any other motivation helps you to pull out all the hurdles that come into your path. Always think this is a dark time and the upcoming future is bright. Motivation will help you to grow your skills and extend your abilities.
Study Space, Dedicated Place for Studying
For proper study you have to focus on studies without any distractions. You have to set your study space far from all the distractions. Distractions such as television, games, comics, story books, etc. An isolated study room will help to overcome all these things. Make your study room dedicated for study so that you are able to focus on your studies.
Taking Study Breaks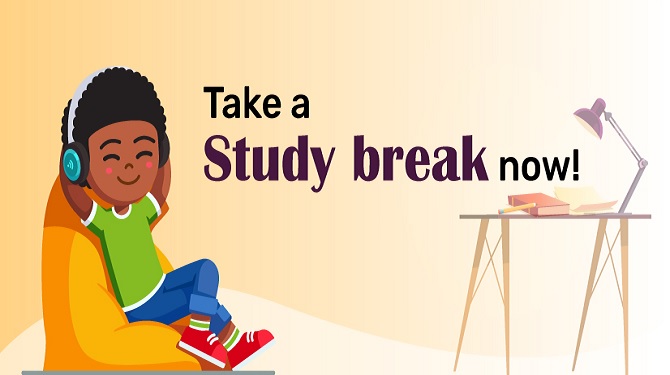 Focus is necessary for study. Within study you have to take some breaks so that you can study for longer. A five minutes gap for an hour of study will boost your study time for another hour. During break you can stretch yourself, drink tea, coffee, and eat snacks. If you are planning for a full day of study then you have to break your studies hourly to bring your focus on that subject. Study breaks are also important for us. During online classes you must have to take some break because watching all time screen of your computer or laptop will hurt your eyes so you have put attention on it.
Division for Group Works
Teachers have to divide groups for projects and assignments including every single student. Groups for projects give opportunity to every student's response within the project. Division of group work also helps students to coordinate with other students.
Get in Touch with Your Classmates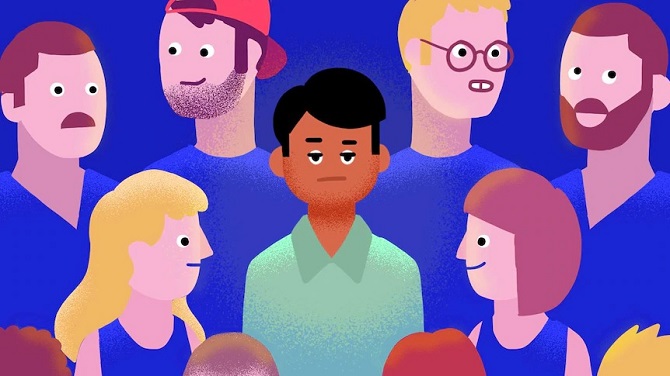 Always get in touch with your classmates so that you will know what's going on in class and in studies. Proper communication with your classmates or class buddies help you to transfer and share your knowledge, studies on so many topics in syllabus or off syllabus.
Conclusion
Covid 19 pandemic is an opportunity for us to adapt new technologies into our life. Getting Education by online method will help so many students for better learning and understanding according to their time and place. By just a mobile phone students can get all the necessary information about their studies.
If you are a student then this article will help you on adapting to so many online learning platforms and proper management of your studies. Like so many organizations and businesses, the education system is also connected to digital technology so we must adapt to it and develop our career from it. So try all the tips into your Online training classes and make your future full of brightness.