Nowadays, SEO became the most important part of digital marketing. SEO helps businesses to grow up and occupy the market. Without SEO for business, there is no place in digital marketing.
If a customer wants to buy a product then at first he will search for it on Google, Yahoo and Bing. All these search engines process those searched keywords and display all the contents or websites related to it to the customers.
Now, here comes the ranking, if you have good content then it will be displayed on the top list of the search result page. The higher your ranks in search engines, the higher your website traffic. The more you get traffic, the more your business grows. So SEO is necessary for obtaining a good business rank in the various search engines.
Every search engine has its algorithms. These algorithms Are set to serve customers what they want. These search engines provide the same content as the user searched in the search bar.
All genuine, trustworthy websites are ranked in the top list of search engines.
Get to Know Domain Authority, What is it?
In simple words, we can say that Domain Authority is the metric for calculating the reputation of any website. It helps in predicting the ranking score of a specific website in search engines.
Domain authority works by evaluating the backlinks present in web content and the Domain authority of such sites that are connecting to your website.
If your website is pointed by lots of other websites then it means your website has genuine as well as trustworthy content. Domain authority has a specific score which ranges from 1 to 100. Websites having a score of 100 are said to be the best and there is a possibility that they will rank in the top list in search engines.
Talking exclusively about Google, there is not only one DA-like metric. They use more such metric systems to evaluate their websites. So if you get a good DA score then it will just give you an estimate of your website that doesn't give you the authority of a good Google ranking.
How to Get a Good DA Score?
Getting a DA score is pretty easy. Just copy your website URL and paste it into any DA checking tool available on the internet. This will give you a DA score for your website.
If you want to get a good DA score then various factors come into it. Those factors are keywords, ranking of keywords, content competition, availability of the likewise content, etc. Getting a good DA score depends upon the competition and content.
Consider, that your website's DA score comes to 70 regularly but if your competitor's score crosses 90 Every Time then you have to do some more hard work, checking SEO and fixing it for a greater score. Here's how the marketing strategy works.
You can get a good DA score by putting some more effort into your content as well as in your SEO research.
How to Check the DA Score of Any Website?
There are several DA tools available on the internet. Just you have to copy your website URL and paste it into that tool. It will take a few minutes and display you the DA score of that site.
So many DA tracking tools are available on the internet. Some of them are free and some are paid. You can choose which one you want. Free tools come with limited access to features and paid versions to come with all accessible features.
Get to Know, Factors Influencing DA Score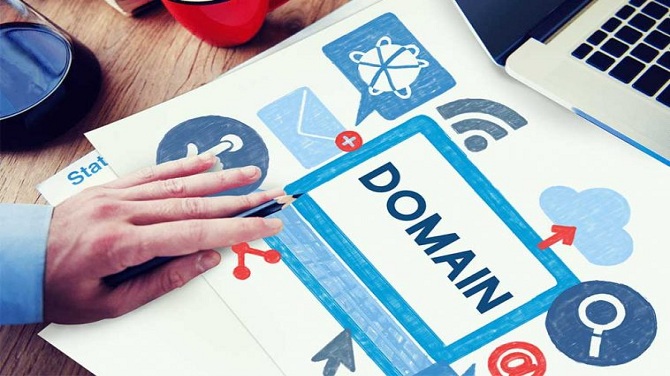 High DA Scored Site's
High Domain authority sites come with a DA score of 100 which is very high for a site. As the high DA scored site ranks top in search engines then it impacts other sites related to it. Sometimes these sites are found indirectly responsible for the low DA scores of other sites. This is the first reason for Domain authority.
Backlinks that Remained Unranked
These are lots of backlinks that never contribute to the Google ranking. If you use some of these kinds of backlinks then it will be a total waste of your website. These unranked backlinks decrease your DA score and your site also gets affected by it.
Lowest Domain Authority
Starting with low domain authority actively affects the DA score of your website. So you have to begin with the moderate DA score of the site. Such lowest domain authority sites are affected by the high DA-scored sites.
Time or Patience
Backlinks need time to be noticed by search engines. You have to be patient for a particular time frame. Then at a certain time, it will show you a good DA score.
Effect of Domain Authority on SEO
Domain authority doesn't affect your website's SEO ranking directly but indirectly it affects the SEO. The relation can be stated as if your website has high domain authority then it means your website has so many qualities of backlinks. A lot of backlinks mean a high ranking in search engines. There is no one effective method for this, every time you have to change your method of SEO optimization.
Besides this, you can also make internal links for your website. If you don't have external backlinks then you can simply use those internal links this can also increase your ranking on Google search engines. A good Domain authority leads to a good SEO score. So, Domain authority can affect SEO indirectly.
Wrapping Up
Hopefully, now you know what the Domain authority is and its related factors. Domain authority and SEO both work for search engine ranking. Both are equally important for websites. If you're new to these terms then it seems complicated to understand but once you understand these, all things become easier for you.
Domain authority can be improved by changing some SEO strategies within your website. By doing a few things you can obtain your best score.
Increase your Domain authority score as well as SEO score to rank up on various search engines and achieve your business goals.