What Makes SEO for Ecommerce Unique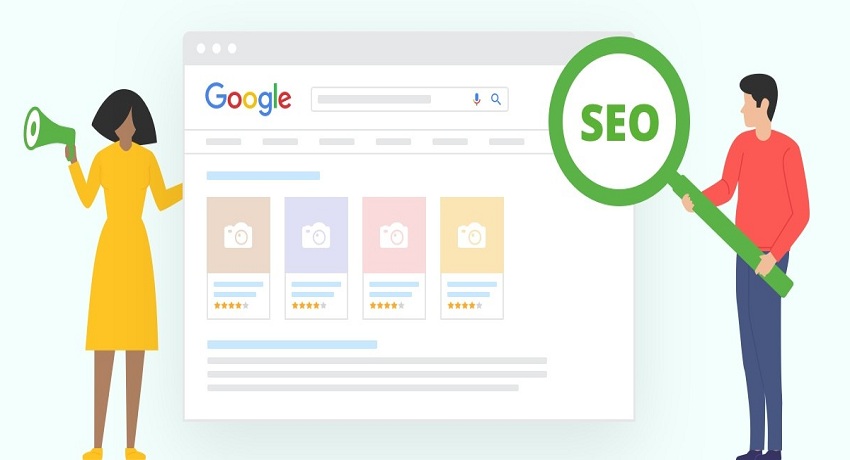 Starting up a business through online platforms is an excellent idea but it's something that you need to prepare for. With all the competition going on, it's tough to actually make an eCommerce venture successful. There are many techniques you can try to make sure that you make the sales you need online and one of them is SEO.
SEO or search engine optimization is basically an algorithm that dictates where a website ranks on search engine results pages or SERPs. As per Google, SEO is best for managing, promoting, and monetizing content on search engines. Surprisingly, it's something that has been helping e-commerce companies as of late.
The practice is usually employed by content producers such as news websites. Now, it can be used by entrepreneurs to increase sales and conversion rates. What makes SEO for e-commerce different from other forms of SEO?
SEO For e-Commerce
When we're talking about SEO for e-Commerce, it's more than just about ranking on the first page of Google. As per the SEO experts from The Guerilla Agency, it's also important to generate sales. Exactly how can you generate sales through SEO? It all begins by creating leads and turning these leads into profit.
SEO for e-Commerce is nearly similar to other forms of SEO. First off, you need to find the perfect keyword. As usual, you need to focus on the keywords that people actually search for. This time, however, you need to be more specific. If you are selling cookies online, don't just make "cookies" as the keyword.
You have to consider that people are searching for more specific products. You can instead make 'freshly-baked chocolate chip cookies' as your keyword. This works as people who are specifically looking for this product are directed to you immediately. Long-tail keywords work well in e-Commerce.
Another thing you need to consider is that other companies are going to be selling the same products as you are. This means narrowing down the choices is not only imperative, but it is also crucial. There are many ways in which you can attract people into clicking your page. After all, getting on the first page of Google is only the first step of the process.
You should also put a lot of thought into the meta description. Ideally, you'd want to give possible customers an idea of what the product is about. This is mostly about enticing them with the right words to get them interested enough in buying. Again, let's use cookies as an example.
When reading through the meta description, buyers are going to want to see specific things. What do people want in their chocolate chip cookies? Descriptive words such as chewy, 100% chocolate, sweet, and tasty are all effective in getting people hooked enough for them to click-through.
It's not just the customers you need to worry about. Of course, search engines are also going to rank your website based on a few other metrics. These include the speed at which your website grows, its mobile optimization, user experience also called Rank Brain, and most importantly, your content. Once the viewer has clicked on your link, it's all about securing the deal next. You're tasked with letting the viewer understand what kind of product they are looking at. Be very concise and descriptive with the product description. Let the viewer see what they want to see and what they need to see on one page.
Optimizing your SEO for an eCommerce website is important as well. People rarely go beyond the first page of SERPs, as per a report by Forbes. If your goal is to sell, then it's imperative to land on the first page. Going beyond the first page, or even after the first three links of the results greatly lowers your chances of a click.
Though unique on its own, SEO for eCommerce is still vastly different in some ways. The key difference is that for e-Commerce, you need to be more concise as your goal isn't just to generate clicks or views – it's to generate sales as well. Being concise means being able to show what makes your product stands out as best as possible.
Standing out in a wave of endless competitors is near impossible unless you employ the right practices and techniques. Mastering SEO techniques takes time and a lot of practice so you need to be patient. If you master it, however, you'll be able to effectively increase your sales while letting your products reach more people at the same time.