Why Discovery Phase Of A Software Project Development Is Required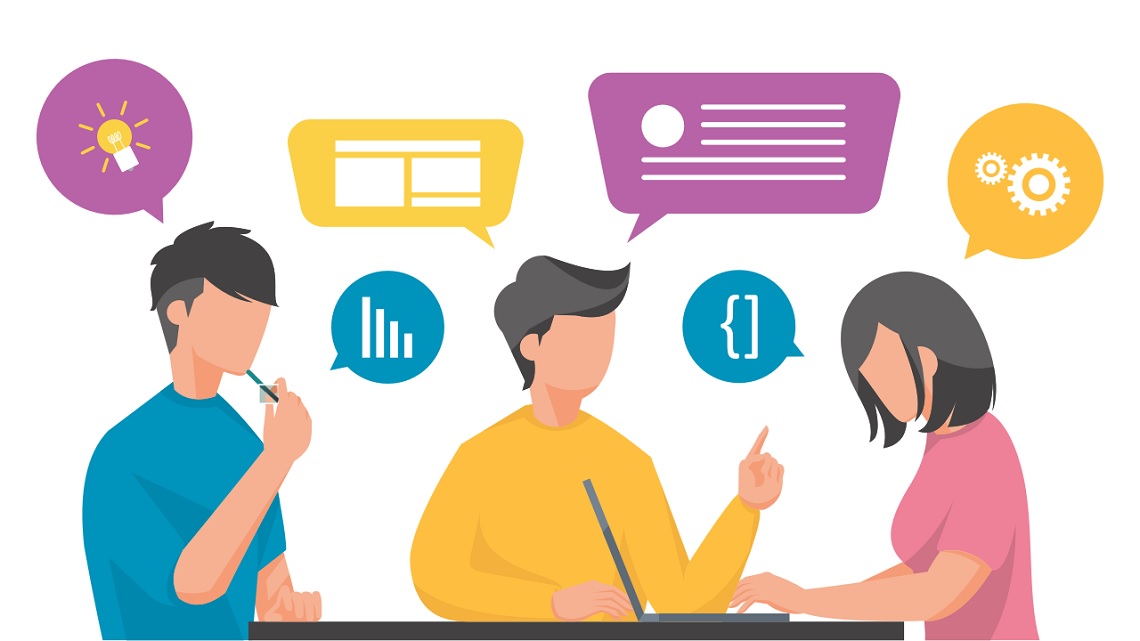 Each software development project should, in some way, go through the discovery phase. It helps you to cover the entire project in detail, answer certain questions ahead of time, and anticipate any hazards. Every idea, in certain manner, shape, or form, differs from the actual project. To avoid unnecessary disappointments with the final result, the development team works closely with the customer during the first phase.
A long voyage could be compared to the discovery phase of a software project. When you have a limited budget, it's always best to create a roadmap where you can mark all the sites you wish to go.Sure, you could appreciate each unexpected event or gorgeous location along the way, but there are other risks that might be really harmful. That is why preparatory research and talks with knowledgeable individuals are critical.
So let's clear up as many misconceptions about the software development discovery phase as possible.
What Is It and Why Do You Require It?
The project discovery phase entails outlining and documenting the processes and actions that would be taken during the development process, as well as how they would be done and for what reason. This manual does not include any programming code. It gathers all relevant data on the project, its target market, and its target audience.
A project manager, a business analyst, and an account manager are usually part of the team. If their assistance is required, team leads, designers, and other professionals could additionally participate in this phase.
It's a good idea to start a software project's discovery phase if:
You've just had a brilliant idea for a project
You have a project concept and certain specs, but you're not yet ready to begin the development process. There could be a variety of explanations for this: Uncertain technological solutions or current ones necessitate extra research, a lack of requirements to make a project architectural selection, a restricted budget, or the prioritisation of feature development
You have a project idea and a detailed specification, but you haven't done any market research
You would like to modify the existing product that doesn't quite suit your requirements.
The Project Discovery Phase's Main Activities
We move on to the subject of what you do in the project discovery phase and in what order after outlining the importance of the project discovery phase in software development.
It is dependent on the company's details. The Agile discovery phase workflow is the way we employ at TechMagic and think to be the finest. It is divided into the following phases:
Information is Gathered
This stage is then broken down into smaller chunks:
The target audience is defined. Who would utilise the product, what are the common trends and thoughts among these individuals, and how do they interact with companies and one another? What demands or issues could we assist them with?What demands or issues could we assist them with? The most precise, honest, and detailed responses aid in finding the ideal match between the software and the needs of those who will use it.
Stakeholder communication is essential. Communication with all stakeholders and top management is the next step in the project discovery phase of software development. The documentation, creation of strategies, and establishing of targets, goals, and KPIs are all priorities.
Analyze the market. Data is what transforms a concept into a strategy. Now is the time to do a thorough research of the market's characteristics and attributes. The route map's chapters are being created depending on the info gathered.
Competitor identification. The following are the primary responsibilities:to establish the market's competitiveness, identify important rivals, their capabilities and limitations, and make good utilization of the data obtained
Mind Mapping
Mind mapping is a technique for organising data and thoughts in order to find connections and interconnections. Finally, it aids in determining which concepts work well together, which operate poorly independently, and which do not work at all for the project at hand.
Set of Features
The PRD, or Product Requirement Document, lists all of the project's technical needs. It usually takes the form of a feature list and serves as a documented blueprint for the future application.
Development of Prototypes
An interactive representation of the desired application is referred to as a prototype. It becomes possible to prove the notion – to ensure that the concept is technically feasible – with the help of a prototype. It additionally becomes evident at which instances technical difficulties may arise.
The Benefits of the Discovery Phase for the Business
A Discovery phase's key goals are to investigate and test your assumptions, validate your idea, form a coalition of cross-functional stakeholders, explain development expenses, and organise what is required to attain product launch.
Businesses could no longer afford to put their investments in technical teams and product development in jeopardy in today's competitive environment. Commitment to the Discovery phase is extremely beneficial to the company in three ways:
Reduces the risk of a project — By identifying how product teams should allocate resources, discovery lowers project risk. They provide clarification to speculation and guarantee that no proposals get further without real-world validation. Projects should not proceed forward unless it is apparent how product development would improve customer experiences or bottom-line performance.
Aligns the project with the company's goals — Product teams must connect their development dreams to measurable business outcomes as part of the discovery process. Usually, product teams have more ideas than resources to follow them, which is why prioritisation depending on business effect is crucial. A new product that makes customers 5% happier is likely only worthwhile if it also boosts profits.
Reduces the time it takes to get a product to market — Discovery reduces time to market by providing product teams with a clear picture of how digital initiatives should progress. Discovery highlights the most crucial factors that must occur in order for a project to succeed, allowing engineers to say "no" to even good ideas.
Conclusion
The discovery phase serves as a strategy as well as a tool for achieving successful and cost-effective product development. It allows a client and a development team to identify a future product's baseline, document project requirements, develop optimal technical solutions, and develop a project plan. It would ultimately assist them in ensuring that everything goes according to plan, that no details are overlooked, and that the final product satisfies all specifications. Well-planned is half-done, as the adage goes.