Why Film Companies Should Make Revenue Projections: The Main Options For Generating Income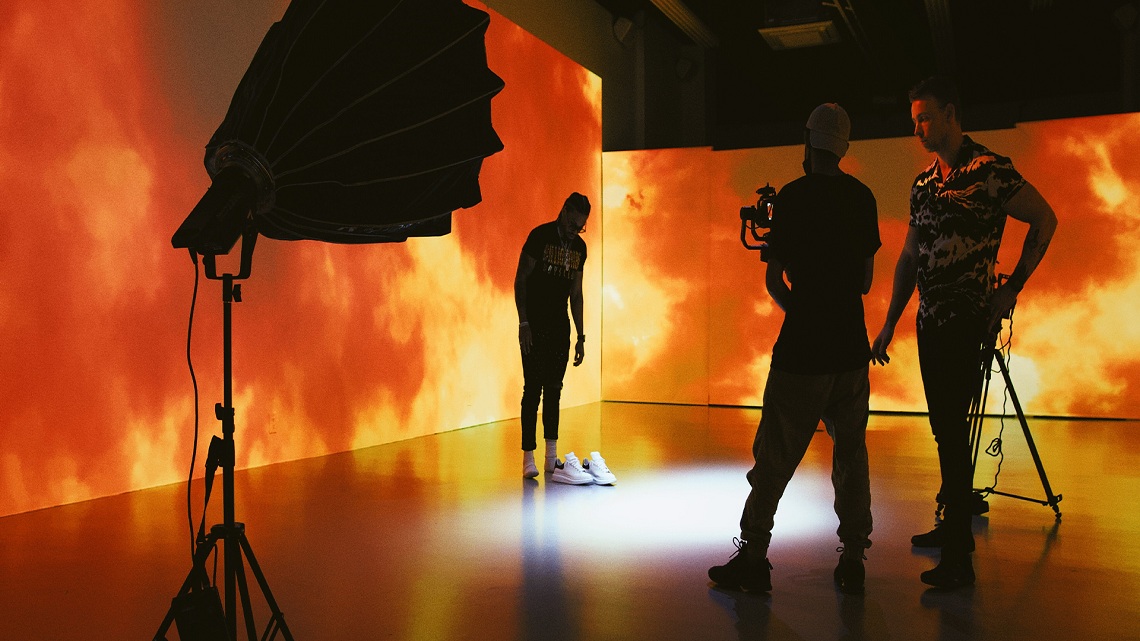 The production of motion pictures is a complex and time-consuming process that requires huge investments. Film companies want to make films that will appeal to the general public. This helps to create unique products as well as cover the cost of producing films. However, beyond creating a simply beautiful picture and an incredibly captivating storyline, many other factors can affect the success of a movie.
In this article, we will talk about which components are included in the revenue calculation for the production of films.
Income Predictions
Every film company, before releasing its films on the big screens, must make a full prognosis of revenues to understand whether the production of the film will pay off. In this case, the film companies resort to using the financial modeling service to make predictions for the next 5-10 years from the moment the film was released. This approach allows movie studios to manage events and also have an idea of what kind of success can be expected.
Income Streams
The best financial projection includes all distribution channels throughout the film's release time. It is important to coordinate with all departments involved in the process. This will be critical to the success of the motion picture. Now we will consider all the options for sources of income.
Cinemas
This includes all proceeds from the sale of movie tickets. A film screening can last up to 3 months since the film is released on different dates depending on the screening schedule in different countries of the world. The rental of a film takes from a month to one and a half months. However, this period may change if the attendance begins to fall by more than half. It all depends on the timing of the release, the competitive basis, as well as the genre of the film.
If earlier this channel was the most popular and brought in the main income, then in recent years the entire film industry has been turned upside down due to the coronavirus infection, due to which watching movies in the cinema has become inaccessible. So now the filmmakers are trying to focus on other options.
Licensing and Merchandising
Merchandising is a cash cow for many film companies that make films with huge budgets. This approach does not work for all genres, as few people will be interested in buying various types of merchandise, ranging from T-shirts to collectible toys. Here, various films that belong to the fantasy genre, which children, teenagers, and fans of the genre love so much, will be able to earn more.
For example, an obvious example of such a strategy was the Star Wars movie epic. Merchandise sales reached over $500 million.
Product Placement
The most promising way to generate income and cover the money that was spent on making a motion picture is this method. However, it cannot be said that it is available to all movie makers, because companies will want to place their advertisement in a motion picture that is sure to become popular. Such motion pictures include various blockbusters with popular actors, superhero films, teen dramas, and others. Moreover, if a film company intends to create something in a similar genre, then many do not even have to look for advertisers since various brands themselves are interested in this and offer this type of cooperation. At best, films can pay off more than half even before the release date.
Digital Market
We include the viewing of a film by viewers who use a television service in which they pay for each program they watch. You can also enable video-on-demand viewing here. This option becomes available immediately after the release of the film in cinemas.
Streaming Services
Streaming services are one of the most common methods of income. We can talk about the largest services such as Netflix, Hulu Plus, Apple TV +, HBO Max, and many others. At the moment, this is the strategy used by most film companies.
The bottom line is that viewers buy a subscription, and then get unlimited access to any content that is available on the selected service. Film companies can take an advance payment, or receive a percentage for each viewing of the film.
DVD and Pay TV
Demand for DVDs has dropped significantly in recent years, but movie discs continue to generate significant revenue for film companies. What's more, film companies can sell the rights to show a movie to both premium TV channels and free TV channels, thus providing a valuable offering for home entertainment.
Key Points
At first glance, it may seem that this industry can bring a huge income. However, the financial nuances of this area are not so simple, so drawing up a financial model is an essential component. This is necessary to calculate all the possibilities, as well as the risks.
Companies should expect to raise more than half of the funds they spend. Only in this case, they can break even. To make money, it is necessary to use other distribution options.
There is no single correct way that would guarantee a company to make a big profit. This is because various factors such as the budget and expenses of the studio, brand awareness, audience volatility, and various other factors have a very strong impact.
Entering other foreign markets becomes a decisive factor.
Merchandising opportunities are limited and therefore companies need to look for other ways to earn money.
Movies on television, access to video on demand, as well as showing on streaming services have become the most important sources of income for the industry in recent years.
Conclusion
Each film company must draw up a long-term financial model to understand how much revenue a film will bring. Companies can have employees on staff, or interact with third parties to help consider all options, as well as understand what unforeseen circumstances may occur.
There are no guarantees in this industry. This is because it is constantly undergoing various changes and therefore only the income from the box office will not bring much fruit. There are various distribution channels and each company must consider all the options to choose what is suitable for a particular motion picture.