Best Guide: How to Write a Killer LinkedIn Headline with Best Examples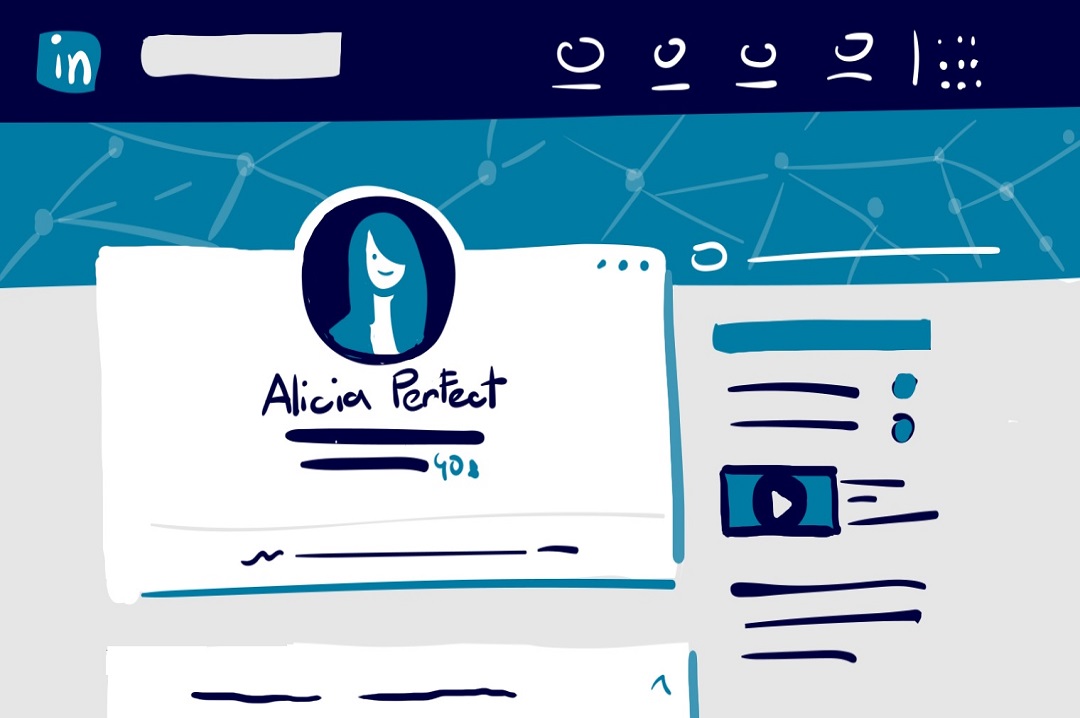 Globally, LinkedIn is the best online platform for millions of jobseekers, job recruiters. Are you looking for a suitable job opportunity? or looking to expand your business? Then the LinkedIn platform is only for you.
Every day more than 600 million users get their jobs around the world from more than 200 different countries. Global work opportunities come to your fingertips with the help of LinkedIn.
LinkedIn is flooded with users looking for jobs, so if anyone wants to get the best opportunity then he has to make his profile more impressive than others. This is the first step towards success. As soon as you make your profile attractive then you will easily get what you want. Better innovative LinkedIn headlines give you vast benefits.
so take a look at how to make your LinkedIn profile headline rare, impressive, catchy.
Look at the Types of LinkedIn Headlines
Two main factors are depending upon which LinkedIn profile works
Using proper keywords you can be shown up on searching by recruiters, HR personals, businesses owners, etc.
Focusing on profile for becoming best by adding values to profile to become worthy.
How to Write a Job Seeker LinkedIn Headlines?
LinkedIn is hugely used by job seekers to find perfect jobs. If you are a job seeker then probably you are focussing on certain profile things. You rarely post and put comments on others. In this situation, you have to cover up your basic needs through your headline.
How to Write a Sales LinkedIn Headline?
These headlines are for those people who already have a LinkedIn profile for many years. As they are old and experienced then they regularly post, add comments, increase their connections, and so on. This case is simple, you just have to add on some strategic posts, success stories, positive posts, and your profile-related content. This helps you to get extra attention from recruiters or job providers.
Few tips to write killer LinkedIn headlines for your profile
LinkedIn headlines are the primary, bold part noticed at first look. So it is necessary to write a killer headline for your LinkedIn profile. Below are some basic points just read and apply them.
Think About the Targeted Audience
It's most important to know about your target audience as this is the basic rule of marketing. LinkedIn also runs on this rule. Targeting the audience gives better ideas for creating the best headline, if you are a job seeker then you have to promote yourself in front of job recruiters, Hrs, company owners.
Using proper words that give clear ideas about your designation so people can easily get you. For example, ' Medical representative' or 'Data analyst' in these two designations looking at the first word of each we get a clear idea about your job desires, expertise. Anyone who is looking for the same person can comfortably contact you.
Moreover, these designated words work as keywords also. When anyone types these words in the search bar than as a result you are displayed below it. This is also an amazing thing.
For jobseekers headlines, think by placing yourselves in the place of recruiters so it will help you to create the best LinkedIn profile.
Avoid Using Brag Words
Brag words are those which are usually used to tell others our extra qualities, unnecessary huge hyperbolic limits. These are commonly used on Facebook, Instagrams so this is not helpful on professional platforms.
On LinkedIn, you have to prove yourself as an authentic job seeker so completely ruin hyperbole words. Some hyperbole words given below can give you an idea.
Sincere
Smart
Polite
Workaholic
Passionate
Gifted by
Efficient of
Capable of
Most dedicated
Hard-working
Amazing of
Competitive, etc.
These adjectives are best for you to add to other social media platforms. LinkedIn profiles will fail to use these adjectives as these words don't give authenticity to a person. Try to introduce yourself in the way you are.
USP Highlighting
The title helps to highlight your profile and gives ideas about it but it's not enough to gather worthy attention. You can add value to your LinkedIn profile by USP highlighting. Value applications within your LinkedIn profile will surely help you in making the profile best.
You can use your company, organization, industry, institute USP for a better one. The proposition of value is the thing that will help you in creating a good profile and can add value to it.
Best Killer LinkedIn Headline Examples for You
Are you still worried about creating the best LinkedIn headline for your profile? Here are some best LinkedIn profile examples for you. Looking at these creates your own.
Seller, Service Provider LinkedIn Headline (Dorota Pawlak)
Dorota Pawlak, one of the LinkedIn users, created her profile headline impressively, effectively within the use of simple words.
"Taking your mobile apps and websites on a global journey: localization, SEO, translation into polish"
Going through this headline you can easily get what the Dorota is? Her expertise, services, workplaces. An example of a killer LinkedIn headline.
Individual Job Seeker, Organisational LinkedIn Profile (Aayushi Choudhary)
Aayushi and another LinkedIn user designed her title of work in the best way to attract an audience.
"Bridging the gap between students and networking | software engineering | product management | Business analysis."
Looking at this catchy headline anyone can easily get who's she, her expertise, qualifications, business goals.
Sells LinkedIn Profile, (Alnoor Pirani)
Alnoor Pirani is the candidate using LinkedIn by writing up the best headline for his profile.
"Developing internal tools for sales productivity and enablement."
A killer headline with less use of words. Simple but attractive language and meaningful sentencing.
An organization Person Profile, (Ryan Bonnici)
Ryan Bonnici from the US is an influential guy providing his variety of Digital marketing services to people.
"Forbes 26th most influential CMO in world # according to my mum"
This is another one of the best LinkedIn profile headlines. That will give you an idea about the killer headline of it.
Sells, Organizational, Jobseeker Profile Headline (Aaron Sanderson)
Aron is a LinkedIn user with a straightforward designed headline for his profile you can look it out.
" Helping revenue teams to compete and win in the age of account-based buying."
Another attractive headline for my LinkedIn profile. You can get a clear idea about his nature of work, efficiency in a dominant manner.
Now, let your LinkedIn Profile Speak
Looking at the whole article you can now understand how to write creative killer LinkedIn headlines, points to remember within writing, what to avoid in it and so many other aspects. You can look at the examples given above to get inspiration and better ideas. Write your good LinkedIn headline and get a lot of job opportunities for a better future.