Today we are living in the technoworld that is fully working on technology. Technology helped us in many ways to overcome difficulties. Mobile apps are the part of this technology that helps us in our daily chores. Whether it is business or shopping, mobile app assistants always help us. With the use of various mobile applications so many businesses are evolving and the healthcare industry is one of those parts of businesses.
Due to the use of technology in the healthcare industry, it is growing at a rapid rate. If we study a few past years we actually come to know how this industry transformed in just a few years with use of evolutionary technology.
The mobile apps are compatible and able to give services at any place with less time. Health care facilities are a must for human beings, we cannot live without proper medical facilities. Healthcare mobile apps are helping so many people with a lot of efficiency.
In this article we will discuss various aspects of the healthcare industry, what are healthcare apps, platforms for healthcare mobile apps, and its types, how mobile applications are helping healthcare businesses.
What are Healthcare Applications?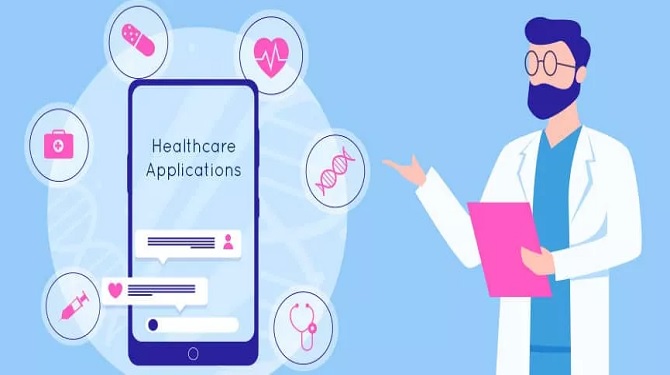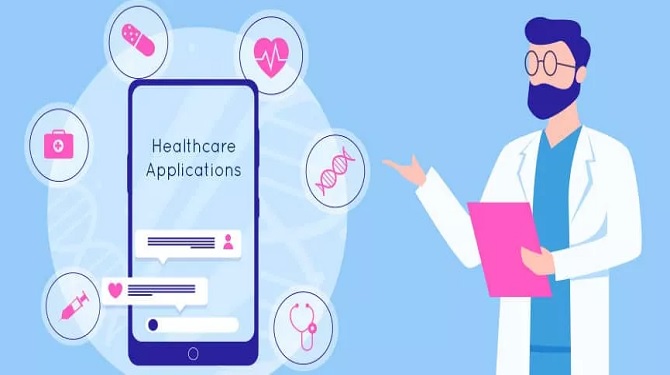 Healthcare applications are kind of programmes developed for mobile devices that help us to offer health related services. These healthcare apps with mobile devices are easily accessible to patients from home, office, workplace, public place etc. These applications have direct access to doctors, pharmacists, testing labs to Give patients required facilities.
What are the Platforms Used for Healthcare Applications?
Mobile applications are evolutionary technology in the field of healthcare business. These apps must provide useful information and be able to solve problems within real time for this purpose platforms must be better. Some of the trustworthy platforms are as follows.
Data analytics- this platform gives accurate data, numbers, statistics with the help of capable software. It helps to manage records, paperwork as well as management.
Block chain- block chain technology used to record transactions effectively. Block chains help to save the medical history of the patient.
Artificial intelligence- artificial intelligence helps healthcare systems in many ways. AI helps to improve treatment, diagnosis of patients within the process.
Types of Healthcare Mobile Apps
There are various types of healthcare mobile apps available on the internet. Every app has its own features which provide it's healthcare services.
Telenursing Applications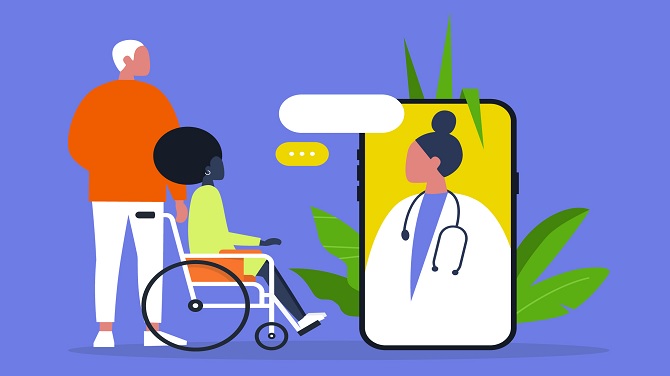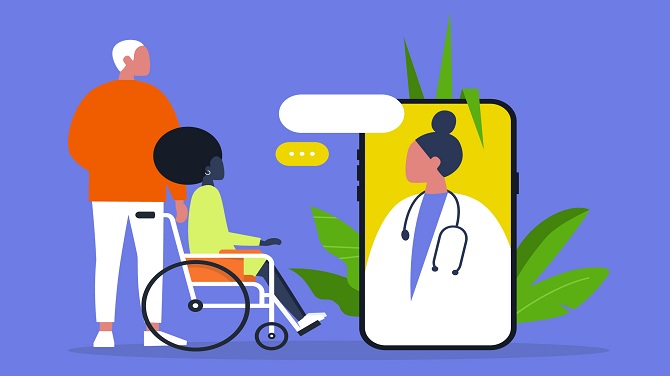 Telenursing applications are also called online doctor consultation apps. These applications are helpful to the patient's which are far from medical facilities because of geographical distance or any other issues like pandemic. Patients can talk with doctors and get proper consultation using this app without any problem.
Medicine Delivery/Pharma Delivery Apps
These are the most popular applications in the healthcare industry. These apps deliver medicines to the people at their doors. Like online shopping apps these apps are also known to deliver medicines according to orders.
Medicine Reminder Applications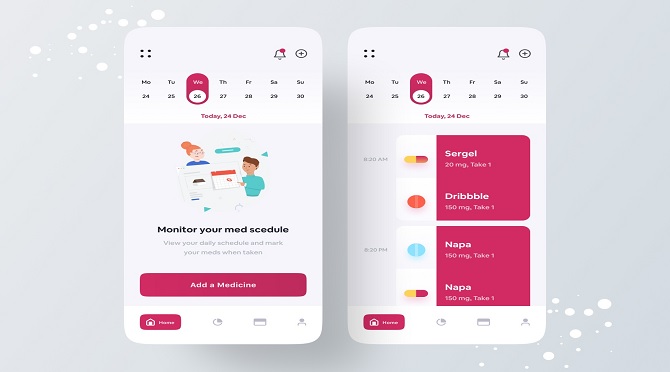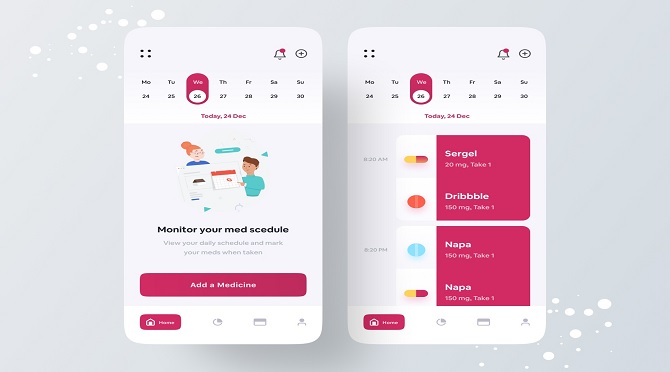 These are very innovative apps that help us to remind, recall our medication timings. In the busy schedule sometimes we forget to take our medicines on time because these medicine reminder applications are helpful.
Fitness Apps
Fitness apps are the popular apps which help us to maintain our physical health. These apps consult us for proper diet, exercise and track all records to calculate protein, carbohydrates, calories consumption.
Patient Health Education Applications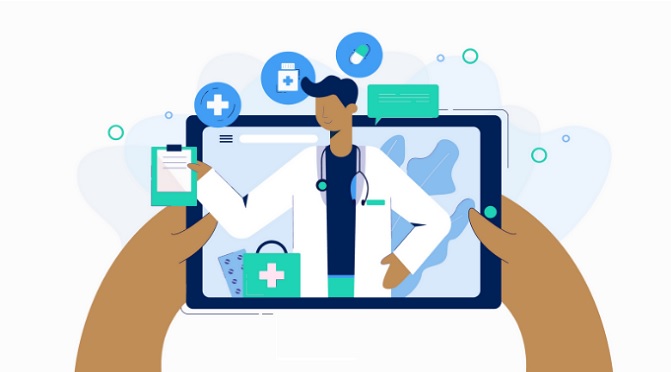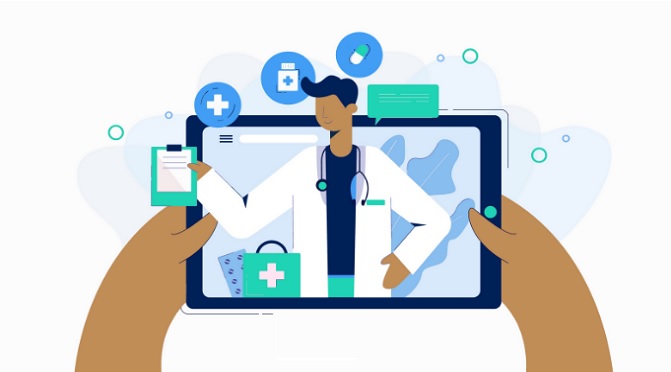 For the control, prevention as well as diagnosis of various diseases doctors always read the previous medical files and reports from the patient's to study that body to give proper treatment. Health education applications are like recorders of patients' bodies. They maintain each and every file and also save it for future diagnosis.
How Mobile Applications are Helping Healthcare Professionals?
Mobile apps made healthcare professionals' lives much easier. Doctors and pharmacists can easily do the following things with the help of mobile applications.
To give emergency call
To maintain health records
To make clinical documentation
To monitor treatment
Ease in daily checkups Online
Easy administration
How Mobile Applications are Helping Healthcare Businesses?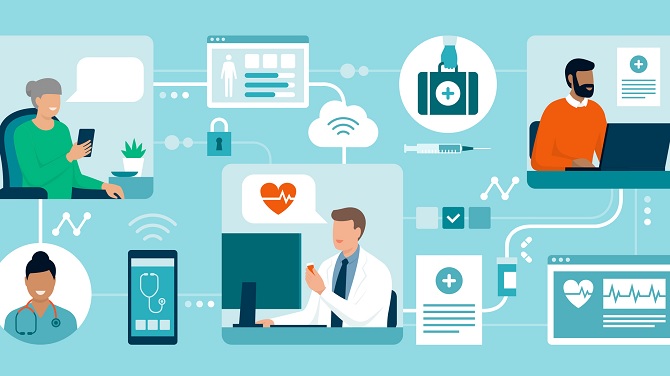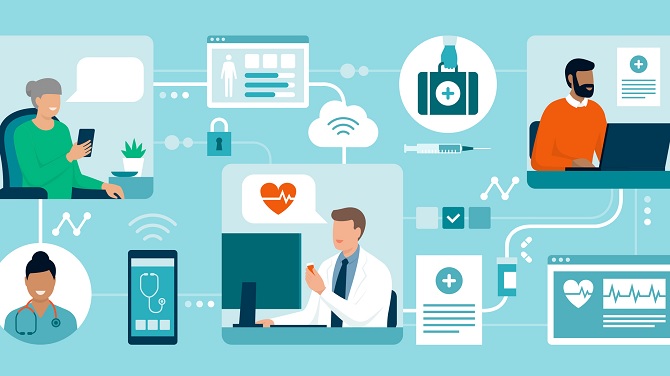 Today mobile applications are helping healthcare businesses in various manners. These apps are beneficial for patients as well as doctors also. Some of the important parts of healthcare mobile apps are given below.
Patient Health Monitoring
Healthcare mobile applications help doctors to monitor their patients. We came across many electronic gadgets that are connected to smartphone devices and track records of running, walking, pulse rate, oxygen rate; these all help in monitoring systems. Along with these are some other electronic devices which provide measures of blood sugar, blood pressure, and blood components that help doctors.
Choosing Your Own Doctor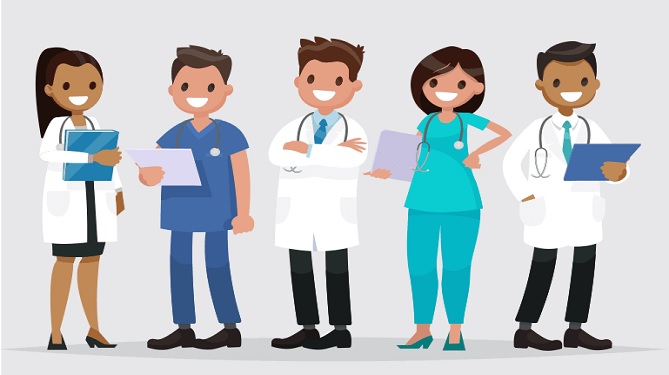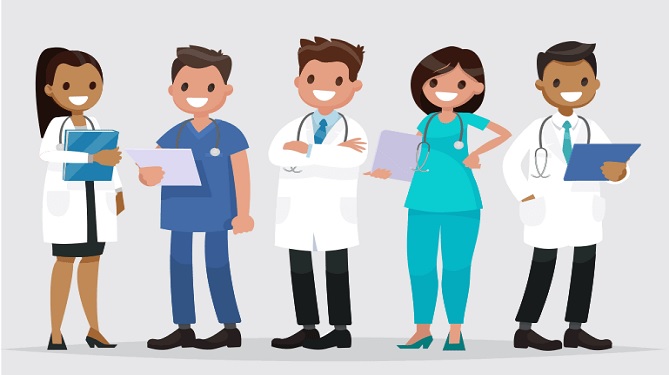 Patients can choose their own doctor as they need. On the healthcare applications there are so.many doctors with their expertise, qualifications, fees, reviews this help patients to take proper consultation from their doctors.
Accuracy in Medical Reports
Sometimes in physical medications least wrong judgements make great lethal activities to the patient's. This can be reduced with the help of block chain, machine learning mobile healthcare applications. Machine learning and blockchain help to gain accurate medical reports to the patient.
Easy Payment Options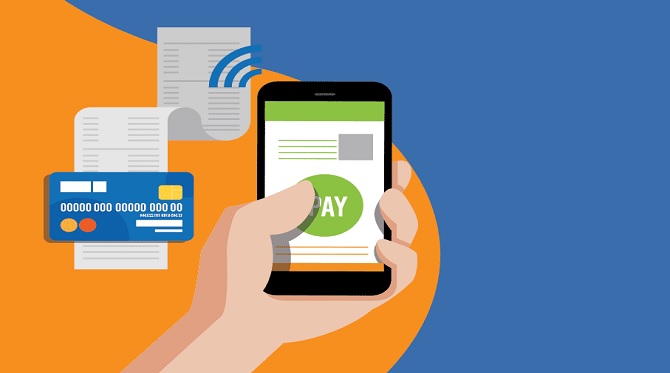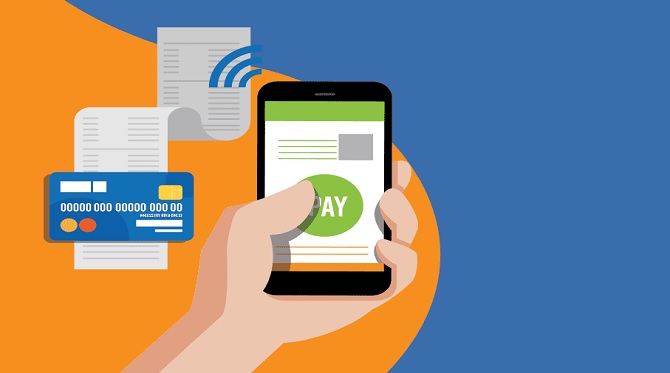 There are various easy payment options provided to the patient's without wasting much time. Patients do not need to stand in queues outside the hospital receptions for payment. Healthcare apps are fully secure for the payments.
Instant Appointment with Doctor
Those days are gone in which we have to appoint a doctor one day before we meet. Now with digital apps we are able to take instant appointments to the doctor for our consultation and checkup. Also patients can book their appointment for expert doctors sitting at home. These apps are provided with 24 hours online doctor engagement for patients.
Remote Access to Healthcare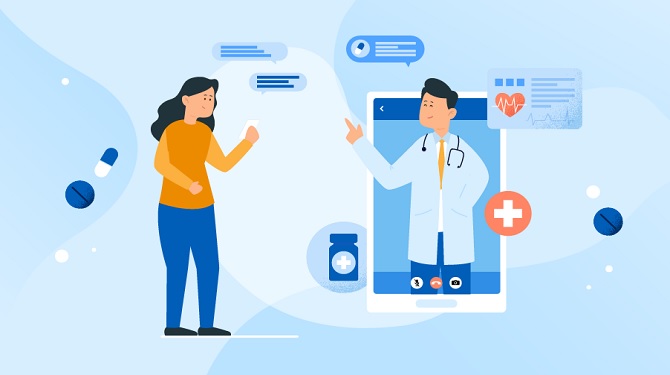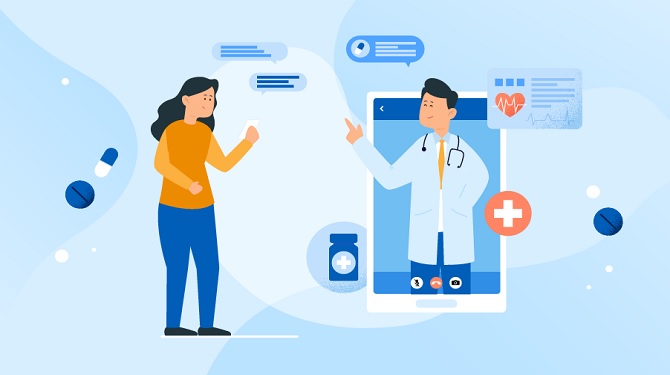 With the use of healthcare mobile apps patients have easy access to their doctors without any issues of actual physical visit or without issue of distance. Patients can get access to healthcare facilities remotely according to their time. Patients with disabilities like walking, paralysis, and polio are easily accessible to their doctors without physical visit to doctors.
Wrapping it up
For the healthcare business mobile applications are playing major roles. Every individual can get medical facilities at his fingertips. Doctors and patients keep connected all the time. If you are looking to develop an application for healthcare business then this is the time to develop.