How to Build a Peer-to-Peer (p2p) Marketplace Website?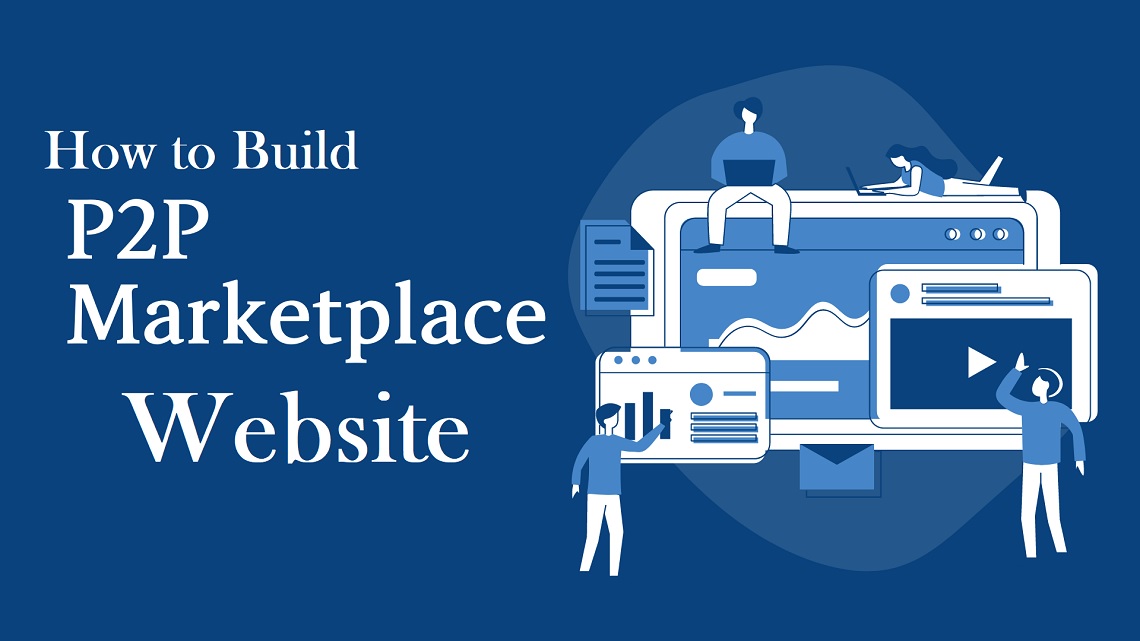 The business models in the global market are changing rapidly in the past few years. In today's market, So many businesses as well as the organizations fully adopted peer-to-peer marketing strategy. Peer to peer marketing strategy has become the trend of this time.
In this Digital world, you can easily make money with the help of the internet. Business sites like Uber, Airhub, and Upwork make millions without actual investment in the company infrastructure and its components. Exploring the Internet we came to know such amazing analytical data from e-commerce that says, by the year 2023 p2p sales may Reach the highest sales of $ 6.5 trillions dollars. This data gives us an idea about the rapid growth in online shopping customers.
Peer to peer business models came into existence due to so many reasons including technology, changing needs of the customer, change in marketing strategies, etc. Many people are coming forward for investment in p2p. If you are one of them then this worthy article is only for you. Here we have discussed each and every part of the p2p. This is the ultimate guide for you so be with us till the end.
Get to Know Online Peer to Peer Marketplace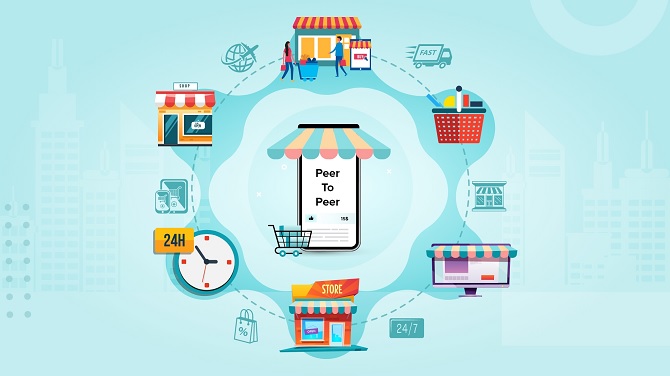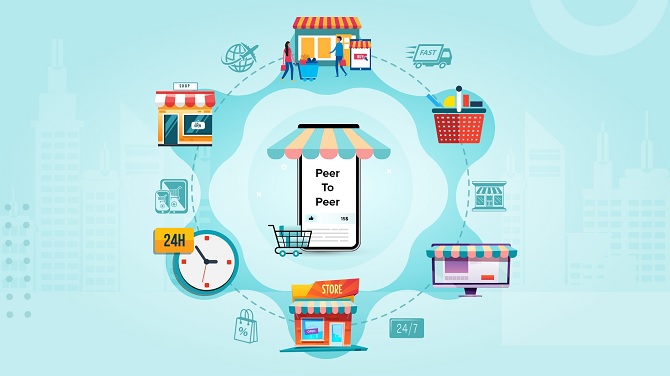 Peer to peer in short called p2p marketplace for convenience, this online platform works under the e-commerce heading. P2p connects buyers and sellers with each other. For buyers, the p2p marketplace always seems to be profitable because of scalability, affiliated programs, tools of the promotion, commission.
P2p is a website based platform on which plenty of product companies deliver their goods to potential customers. Sometimes customers are also sellers, this property makes p2p special than basic online stores.
Online Marketplaces are Boldly Divided Into Three Main Types as Follows
For individuals or only for customers:- Peer to Peer (P2P)
Businesses only:- Business to Business (B2B)
Business and the customers:- Business to Customers (B2C)
Some Services also Divides Marketplaces Like-
Consultation Services
Booking Services
Rental Services
Product Selling
Industries also Divides Marketplaces As-
Financial industry
Education industry
Retail industry\ ecommerce industry
Healthcare industry
Difference Between Online Stores and P2P Business Model
Onlines stores are the product stores like offline stores, these stores gather all their products on the internet for sales. There is no chance of third party involvement, only the website owner has the right to price the products, display of the stocks, product availability as well as website maintenance.
As compared to online stores the p2p business model is much easier to handle. Like online stores you never are the final owner of your model. In a simple way in p2p you only can connect the customers to sellers, they will manage their there own they can exchange products otherwise money you don't have any right to interfere with it. Still you can monitor the transactions with your business model and charge some for providing the best services. Peer to peer platform sometimes also called two sided marketplace due buyer,seller strategy.
Let's Discuss the Benefits of the Peer to Peer Marketplace for Business
Peer to peer marketplace is a lot beneficial for business. It has the ability to increase the income for your business. Lot of good reasons are there which specify the various benefits of it. Benefits of p2p for your business are as follows
Profit Enhancement
Peer to peer marketplace gives lots of profit for many of the businesses. In p2p you don't need to find customers as well as sellers. Already your users are the buyers and sellers so you don't need to manage them, the need is only to monitor their finances and effectively regulate it. By just supervising your users you will earn a lot.
Accessibility
Accessibility is also important for us. Seamless accessibility the key. For better profits. In p2p you don't need any additional development cost like ecommerce sites. P2p is cost effective and really profitable for investments.
Increase in Popularity
Peer to peer marketplace gained more popularity in the users. Now you don't have to put extra efforts on the p2p to increase its popularity. You don't have to advertise your site to your users because automatically your customers and sellers attract new users by their website use.
Easy to Maintain
Maintenance of a two sided marketplace is much easier. P2p is seamless for maintenance and development. Its user interface is quite simple to develop.
Business Freedom
Unlike online stores, p2p has a lot more freedom. Geographical regions are never the barriers of the peer to peer marketplace. P2p owners never worry about the product delivery in remote locations, they only give support to sellers and customers to make their business easier.
Top Rated Peer to Peer Websites are as Follows: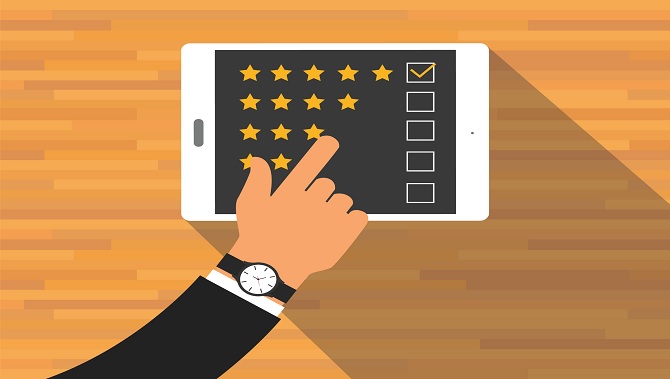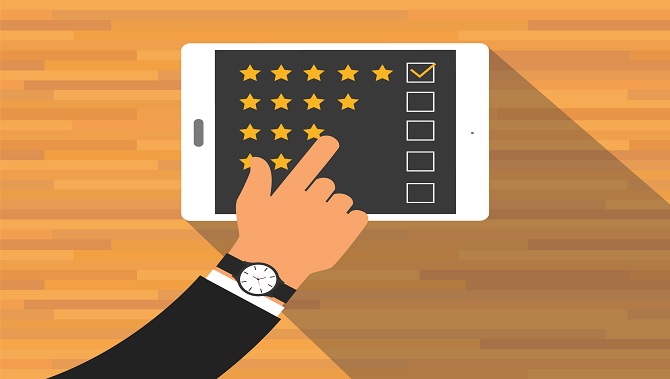 Realizing the rapid growth rate of p2p business, a lot of investors put their investment in this marketplace. Some of the most popular p2p marketplace websites are as follows.
eBay
USA originated EBay is the top most p2p website for users. eBay provides a platform for customers and sellers for their business. Sellers are able to sell their products according to their price. eBay doesn't involve customer and seller business deals, just supports them for their effective business.
Amazon
Amazon is also a popular p2p marketplace having everyday things for sale. It is said to be a giant e-commerce site. Clothes, electronics, wooden furniture products, books, etc Are available on amazon. You will get what you need here with offers and discounts.
Uber
We all know uber very well. This marketplace provides so many services for customers from taxi to meals we can book everything here. Uber provides security to transactions of those service providers and charges some amount of money in this way. Money.
Carwow
Carwow is a UK based one of the best p2p marketplace that deals with new or used cars for buying or selling. Carwow helps to connect car owners, car customers as well as car manufacturing companies for better business.
Deliveroo
A UK based company Deliveroo and Uber have very similar nature. It helps to connect cafes and restaurants for people. People are able to order food using this site.
Things to Consider Before Investment in P2P Marketplace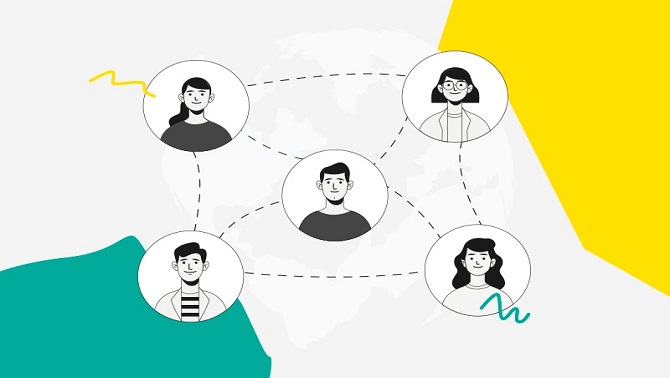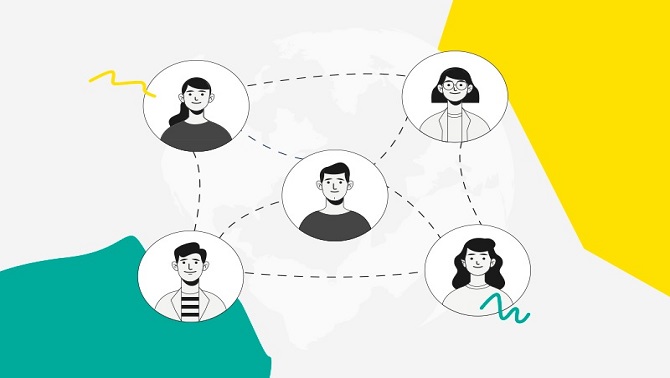 Here you know the p2p marketplace and its benefits to the business. In the global market there are a lot of p2p marketplaces which are getting a lot of profits. So now get to know things to consider before investing in a peer to peer marketplace.
Achieve Perfect Balance
In the p2p marketplace, perfect balance between two users is necessary. You have to maintain perfect balance in your business. For this purpose you have to work and put efforts on your terms and policies to make them friendly for buyers and sellers. This will make your platform the most popular and user-friendly in the market.
Introduce Relevant Features
Great features give extra benefits to the users and probably make more profit. There are several features which we have to consider when we think about a p2p marketplace.
Features we have to focus are:
Profile
Sign in/up
Review and Ratings
Payment Modes ( Digital)
Order Tracking
Smart Search Options
Listings
Customer Focus
You have to focus on your customer needs to build a successful business. In the global market, p2p users and providers are increasing day by day so you have to pay more attention to attract potential customers to your marketplace. Customer needs give you an idea about the business requirements on which you can do better.
Excellent Security to Transactions
Security is said to be the most important concern when we think about any financial aspect. P2p marketplace completely depends upon products and transactions so you have to provide strong security to their transactions.
Always Welcome Customers Feedback
As the p2p business depends on customers and sellers, you have to always pay attention to customer feedback. Opinions by potential customers helps to grow business better. It's good to take action seriously on customers and sellers feedback.
How to Build a P2P Marketplace Website?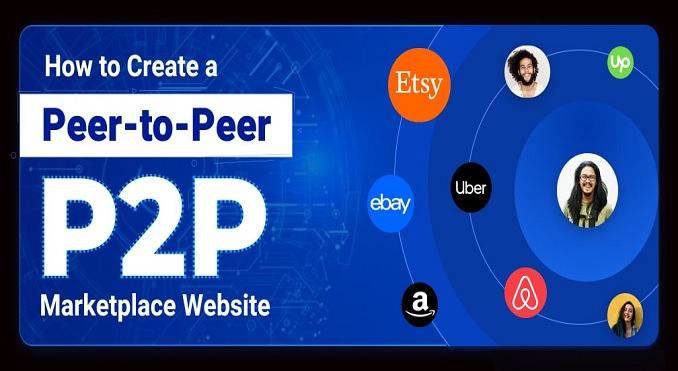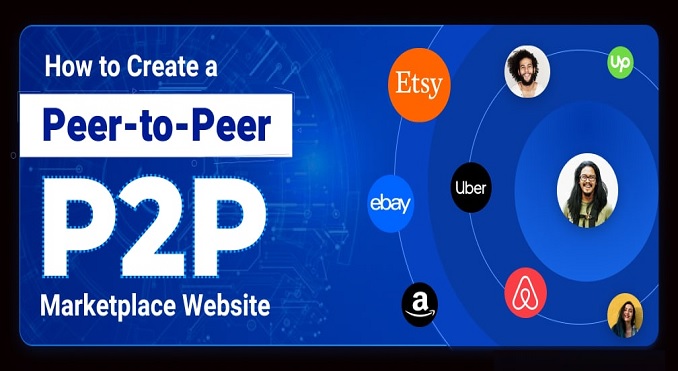 Now we have come to the core part of this article. In this section you will get to know how to build a p2p marketplace website with help of the points given below.
Think About Technology
Thinking about technology is the initial step towards building a p2p marketplace. There are various technologies that help us to build a perfect marketplace which can compete with most advanced p2p websites in the global market. You have to think about perfect technology which helps you to achieve your desired goal. A technology that fulfills your business needs is the best to go with it.
Selecting Types of Development
This is the next step after you decide your technology. For the p2p website development you have so many options as follows
In customized development you are able to build your website according to your will. You can use or reject any of the features from your website. You have freedom to select the platform, technology. Also customized development is cost effective compared to other types.
Software as a service approach i.e. saas. Saas solutions help you to make your own website. You don't need to worry about the factors of the website. Saas service providers look at all the matters. This process is faster than others. It has only the drawback of customization.
Readily Available Platform
This platform is useful for the customers who need a quick website. These are readymade websites without any customization. Features and technologies are also not according to your will.
Introduce Excellent Options
You have to introduce your website's with the best features and smart options that match the latest trends. If You give extraordinary options then you will succeed so introduce excellent search filters, functionalities, etc.
UI/ UX
User Interface is the most important part of a website. This user interface must be simple as well as user friendly. If your website has a difficult user interface and users can easily not understand it then it becomes a total waste of money as well as time so put attention on this also.
Analysis and Testing
At last you have to test your p2p website and then have to place it into the global market. For testing you can ask for a testing company otherwise individually you can test by testers.
Costs Associated with Development of Two Sides Marketplace
Cost also is an important factor in the development of a successful p2p marketplace. There are so many costs we come to know while building it. Commonly the cost is deducted from following factors.
Cost of Development
Cost of Customizations
Cost of User Interface
Cost of Testing
Cost of Managing
Wrapping it up
From all the content you will come to know that the global market is evolving with p2p business strategies. So this is the time to invest properly in peer to peer business technology. Now you are able to make your own p2p business site. Thanks for being with us.