How to Create An Educational App From Scratch in 2022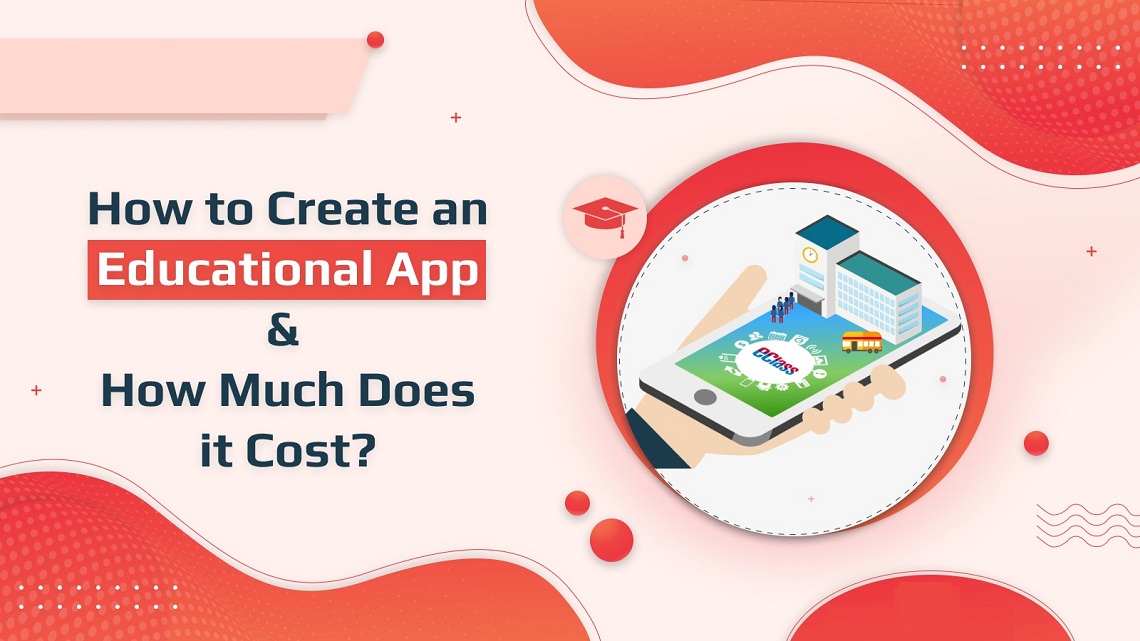 Our lifestyle faced massive change due to the worldwide pandemic in the last two years. From shopping to money transactions, from grocery to food delivery everything has been changed to another level. Along with so many things, our education system also adopted a digital environment.
Nowadays, we are living life in the technological era in the world of web networks. Now anyone can get education, knowledge, and information at their fingertips with the help of educational apps. It has become a trend to make an educational app or e-learning platform and provide knowledge to needy ones. It helps to generate revenue also.
Due to the pandemic, people moved towards educational apps to learn useful things sitting at home. Schools, colleges, and other educational institutions completed their curriculum by using such apps. So many things were responsible for boosting this education app market.
If you are thinking to create one of the most useful apps and generating better revenue then this article will be useful for you. In this article, we are going to discuss all the fundamental points regarding educational apps and their creation from scratch.
So, without wasting much time let's start our discussion…
Let's get to know what these educational apps are?
Educational apps are mobile applications that are developed to provide distance education, and learning to the user. It doesn't require any special condition just the user have to get an internet connection along with app installation. These learning platforms provide education to kids as well as to adults. It works for both basic learning as well as for professional training.
Use of Educational Apps or Learning Platforms
It is useful for kids to learn basic concepts.
It helps to get distance education
Bachelors can get their master's degree with the help of these applications.
It is helpful to students for getting skilled in professional skills.
Students preparing for high-level exams.
App owners get its help for marketing purposes.
Market Occupied by Educational Apps
A study by Statista says that in recent years it has become a trend to learn from educational apps. Due to its convenience and comfort people moving towards it instead of visiting institutes and colleges. Pandemic helped to boost this market so, developers also participated in this to gain good revenues.
Now educational app marketplace became a huge platform for both developers and learners. The study predicts the growth rate of this market by $46 billion by the year 2024. As we look at the trend and its popularity we come to know the upcoming years are very good for educational apps.
Reasons Behind the Use of Educational Apps
Access to Unlimited Courses
This is one of the best reasons behind the use of educational apps. In traditional education one can only take admission to a single course at a time, this method completely vanishes with the use of educational apps. By using educational apps students can take admissions in more than one course. Here students can get unlimited options for learning at the same time.
Time Flexibility
There is no fixed timing for the online classes on educational apps as like traditional classes. These are flexible and customizable according to the learner so this is also another effective reason for the increasing popularity of educational apps. A learner can manage their time for learning something of his interest.
Place Flexibility
In physical classes, students go to the classroom and have to sit on a bench with a desk in front of it. But on educational apps, there is no arrangement. Students can sit anywhere at any place no matter the distance. Time, as well as place flexibility, are equally responsible for giving popularity to educational apps.
Less Investment and More Benefit
If we compare the physical tutor and educational apps then we will see the tutor requires more investment than the app subscription. This reason is also most effective because the app subscription charge is much less than the tutor fees. The benefits of the apps to learn with other flexible options are a great thing for every student.
More Effective in Learning
These learning platforms are more effective in learning. As there is the use of audiovisuals in the process of teaching helps to gain proper knowledge and proper understanding of complex subjects. These are simple as well as effective in terms of learning and gaining effective knowledge.
Features of Educational Apps
Educational apps must include the following features
Menu
User profile
Digital payment options (more than one)
Storage to store the learning videos, ebooks, notes
Search bar
Feedback system
Notifications
Schedule system
Integration of social networks
Development of Educational Apps
Educational app development is the work of the organized team, so it needs the expert team members as follows
Manager (Project Manager)
Designer ( UX/UI Designer)
Two application developers
Few backend developers
An engineer (QA Engineer)
For building such an expert team there are two options in-house team and another is the outsourcing team for your app development. An in-house team provides better development along with better communication but it costs more so, outsourcing is the best option as the freelancer experts provide quality at affordable rates.
How to Create an Educational App From Scratch
Before creating an educational app everybody must know the basic planning to create an app. Following are the terms which have to be considered before starting the making of an app.
Getting the Idea
In the beginning, just think about your idea of developing the educational app. Think about the trending educational courses and the requirements of the surrounding people. Think about the possible opportunities in this marketplace.
Market Analysis
Many startups fail in their development because of ignoring this point so pay more attention to the market and put efforts into their research.
Select Target Audience
The audience is the main reason for making any application. Think about the target audience and once you plan your idea then don't forget to take feedback on your idea of your target audience.
Mvp
Mvp is necessary for the development of educational apps. Firstly, make your Mvp have all the basic features.
Designing an Educational App
Design is the most important step in making an app. For learning apps, kids like to see the animated theme and adults like sober themes. Depending upon the target audience you have to organize your app design. Consider a few things while designing the apps like attractiveness, providing better content engagement, good user experience, etc.
The design also matters most when the app is used for a single dedicated course or more than one course. Different from all these things if you're developing a gaming app having educational properties then you must have to include cute animations to attract the kids to it.
Estimated Cost for Educational App Development
Educational app development costs can be influenced by so many factors such as the complexity of the development, type of the app, features, and the themes used in it. The development cost for the app can't be explained before its actual development. As there are so many factors that have to be considered so, the cost of the development depends on the development team whether it is in-house or outsourced both have different costs.
Options for App Monetization
App Monetization Can Be done by the Given Methods
Ads (In-app ads)
Ads play important role in gathering the target audience. These ads allow people to use the app for free of cost. You have to choose suitable ads for your platform.
Paid Advertising
These are the paid form of advertising in which you have to provide some useful features for the users and explain these features use for them. If the user like this then they will buy it.
Subscription
A subscription is the best method of monetizing an app. The popular plan is the monthly and yearly subscription.
Conclusion
The last two years have given us an opportunity to handle the situation and to live life by using modern technology. The educational industry is one of the fastest-growing industries nowadays. Every professional developer, as well as investor, has to invest in such useful apps and provide informative content.
Hopefully, you will get all the necessary information regarding the development of the educational app. Consider all the things while developing an app. At last, many great philosophers said that "Education is the key to success" so, educate people and everyone successful.