Top Choice Fitness Apps for Android in 2021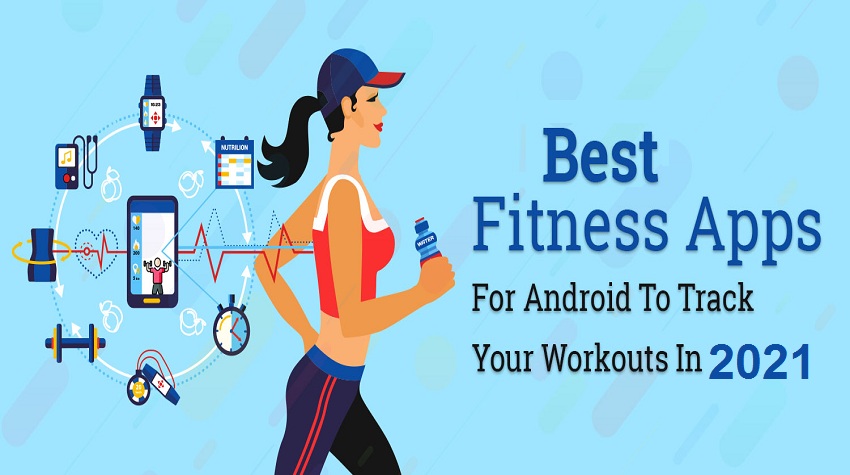 Excuses to want but not act are known well: "I'll start on Monday", "gym membership cards aren't cheap", "I don't have a companion", and so on. It's everyone's private business how to overcome those mental obstacles and laziness. Those who want can always find their way to reach goals.
Nowadays, a smartphone is a universal assistant. It can let you read and write emails, watch YouTube, chat with friends, order fast essay writing, and play mobile videogames. But there is the other side of the assistance your gadget can offer. It's able to boost your sports activity and literally become your coach. All you need is the right fitness app installed.
Here are the best fitness apps for your Android gadget. The list below is not ranked. It only contains some info on every worthy application. Choose the one suiting you the most, or try them all. It's your call on how to become fit and healthy.
Google Fit
It may seem to be of worse choices, but Google Fit is totally free, and it is really comfortable and handy regarding this fact. The native Android application has many possible functions and cases to use it.
Activity minutes, a built-in goal tracker, and a point-based grading scale help users keep an eye on their exercising progress. Adjustable tips and the possibility to integrate many other applications in Google Fit add even more usability points.
The direct hardware support for smartwatches and fitness bands is possible to get it, too. This application is a lot more multi-functional compared to other apps of the same kind available for free. Taking the integration opportunities into account, Google Fit definitely should be among the most recommended free fitness app solutions for Android.
Sworkit
This app is almost excellent in planning, exercising, and tracking. A schedule possible to customize and adjust to any routine can be switched with a 42-day beginner program to kickstart your workout and let you feel the basic load. Exercising, stretching, running, and many more activities are available, too.
Sworkit has something to offer to any goal and timing. Here you can find a set to stretch out for five minutes during an office break or to squeeze all the sweat out of your body with a weekend home-based exercising session. The application isn't free or cheap, but its flexibility is worth the money paid for it.
7 Minute Workout
This official app by Johnson & Johnson offers literally what is mentioned in its name. It is a unique software solution for quick training sessions. All you need is a chair and about seven minutes of your time devoted to exercise.
The complexity level of training sets can be picked based on your preparation level. The mid-range intensity session includes jumping, the "chair" exercise, triceps pumping, and some other moves. The app can offer many other options.
In addition to the standard seven-minute-long workout, this application contains an intermediate session of 16 minutes and some basic training programs. Of course, it is possible to customize series and create programs with exercises most suitable for you personally.
The application has a surprisingly attractive and comfortable user interface. Every time you should start and finish a particular exercise of a series, audiovisual signals let you know about that, along with showing the video example of your current training exercise.
7 Minute Workout belongs to the best fitness apps for Android because it will be suitable for every user regardless of their current shape.
You Are Your Own Gym
It is a home workout application going to the level slightly above the needs of an average "citizen". A bunch of exercises available here includes a lot of series requiring some more serious "hardware" than just a stable chair. YAYOG has a database of more than two hundred exercises divided into different categories. The free to use exercise demonstration plugin is another plus.
Regarding the age of this application, its interface is far from being the most comfortable thing among competitors. Still, it isn't a subscription-based solution, and it suits almost anyone with its set of exercises. Obviously, people attending their local gyms to use the equipment available there might want to get an application more suitable for specialized conditions and not for home exercising.
FitNotes
This is a famous and pretty light application to monitor your gym workout sessions. The experience customization possibilities are huge, and FitNotes still has a set of nice exercises to offer. Additionally, there is a built-in calendar, and it is possible to create your gym log backups to prevent losing them accidentally.
FitNotes is a perfect solution for those who have their exercising programs shaped and only wish to keep an eye on their progress better. The features are totally free to use. The pro app version for 5 bucks is rather a donation to support the creator.