Top Data and Analytics Trends for 2022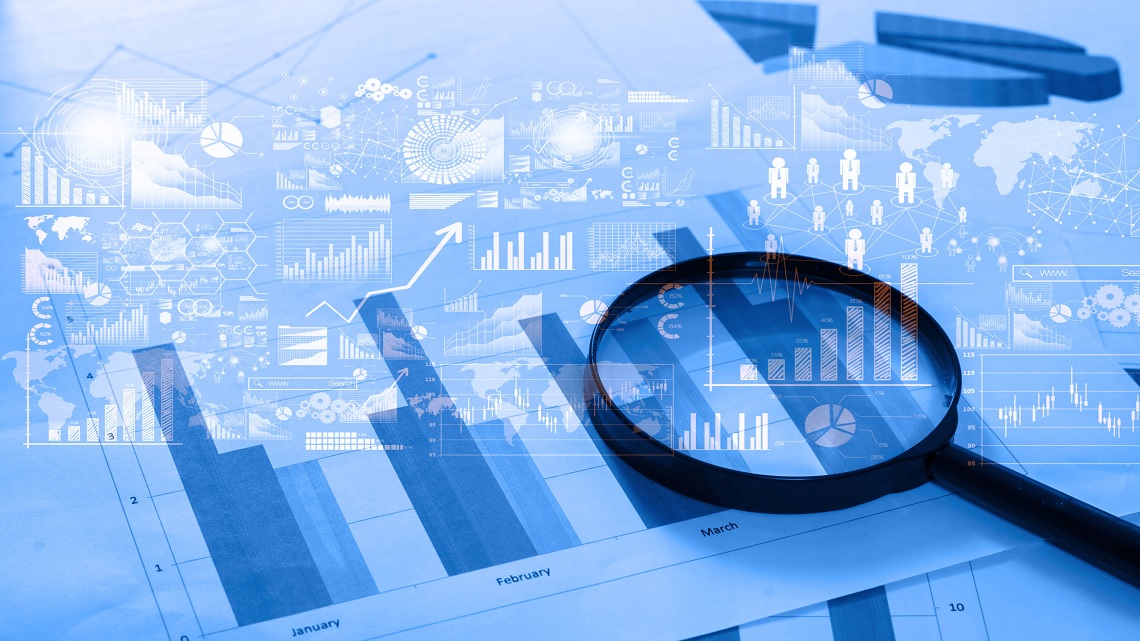 Running an organisation can be a challenging way if you're not using suitable sources. Data is the new king who rules and works effectively for the business. If you're looking forward to enhancing your overall departments in your company, then keep an eye on data and information, which works as an advantage for the organisations. Growing organisations are looking forward to adopting data-driven models which are in trend and accelerate growth.
Data can help you in many ways, and different organisations are working on their data control and information to give their business an overall enhancement. Many organisations understood the potential of data and analytics in this pandemic, and now various companies are looking forward to going for data-driven models which can help them to scale, grow and be more efficient at their work. So let's look at some of the top data and analytics trends for 2022.
1. The Data Visualisation for Understanding Trends
Data visualisation is one of the best ways to counter enormous data. Data visualisation allows you to understand a vast amount of data with the help of graphical representation, charts and many more elements. The data visualisation trend helps organisations understand complex things more and look out for a broader way and contribute to the company.
The best part about data visualisation is organisations' ability to make decisions and predict future trends. Many organisations are using data visualisation to understand complex data more efficiently. The data visualisation trend helps the organisation in many ways and makes it easy to look for data structure, and many companies are adopting it.
2. Augmented Analytics for Insights
One of the best ways organisations can benefit from augmented analytics is where AI and machine learning can help them to analyse and get information for their business. The augmented analytics can also help automate tasks and analyse the data for better growth and actions for an organisation.
Augmented analytics is an excellent way to counter insights from data and get information. Augmented analytics look for the patterns in data, and with the help of AI and machine learning, it's made more understandable for the Organisation. Augmented analytics contributes to the data, and AI makes it easier to make decisions. The organisations can boost their performance and bring insights.
3. Edge Computing
The other beneficial trend for your organisation is edge computing, where vast amounts of data can be processed without exceeding the bandwidth and get an assurance of safety and security of your data. The data processing capabilities can be enhanced using this, and edge computing can be used for problem-solving and decision making.
By applying the laws of quantum mechanics, it's easy to process the data by using a unique processor called sycamore. Edge computing brings data close to computing and helps organisations with better decision making and data processing. Edge computing can be a valuable part of increasing efficiency and automating things which will build up the overall performance of the organisation.
4. Decision Intelligence
The other key element for the growth of your organisation can be decision intelligence, as it's an exciting term in the market which increases the efficiency of your business and helps them for better decision making. Decision intelligence isn't a substitute for humans, but it's a way to enhance organisations' decision-making. Decision intelligence helps to pave the form for better decision making with the help of insights and analytical tools.
Decision intelligence can be an advantage for the organisation to understand complex data and insights and act on them practically. Organisations are all about better decisions, growth and development and decision intelligence helps to contribute to it.
5. Hybrid Cloud for Data Security
One of the best ways to protect data is using the hybrid cloud. A public cloud for your organisation can threaten your data security, and a private cloud can be expensive, which you can't afford; to balance both, hybrid clouds can be a solution. With the help of AI and machine learning hybrid cloud can sustain both pricing and privacy, which can be beneficial for your organisation.
The hybrid cloud combines the environment of both the private and public cloud, which improves performance and contributes to flexible operation. Cloud computation can drastically change data protection and scalability at an affordable price.
6. Data Fabric
The critical element also contributes to resolving the complexity of data and providing security to the data, and building efficiency for decision making. The data fabric is an architectural framework that promotes data management and practices and hybrid cloud systems. This technology will help organisations with the time panel for design and deployment. Many data management teams work with data fabric solutions to clarify the enterprise and cut down the complexity for better understanding.
The re-architecture frameworks will be a crucial key element for the organisation, and by utilising these technologies, many organisations are providing more accessibility to workers. In the upcoming time, many users will adopt this for better growth in their organisations.
7. AI and Machine Learning
The technology which many organisations rapidly adapt is AI and machine learning as it helps to automate many things in the business and gives ease to human working so they can focus on something more substantial. The manual swaps by automation and AI has many advanced technologies which can result in tremendous growth in the organisation.
AI and data can be a crucial advantage for businesses if they use them effectively. AI can work with small data sets to protect the privacy and work faster than the usual processes. With the rapid adaptation of these technologies, many businesses can benefit from them and make enormous growth in the market.
Verdict
The Xops, composing data and analytics and more of these technologies will bring change. Many organisations appreciate these trends, and as we know, data is becoming prominent day by day, and these technologies will impact the company in many ways. We hope you find this helpful and receive valuable information from this post.