The Top Tech Outsourcing Trends for 2022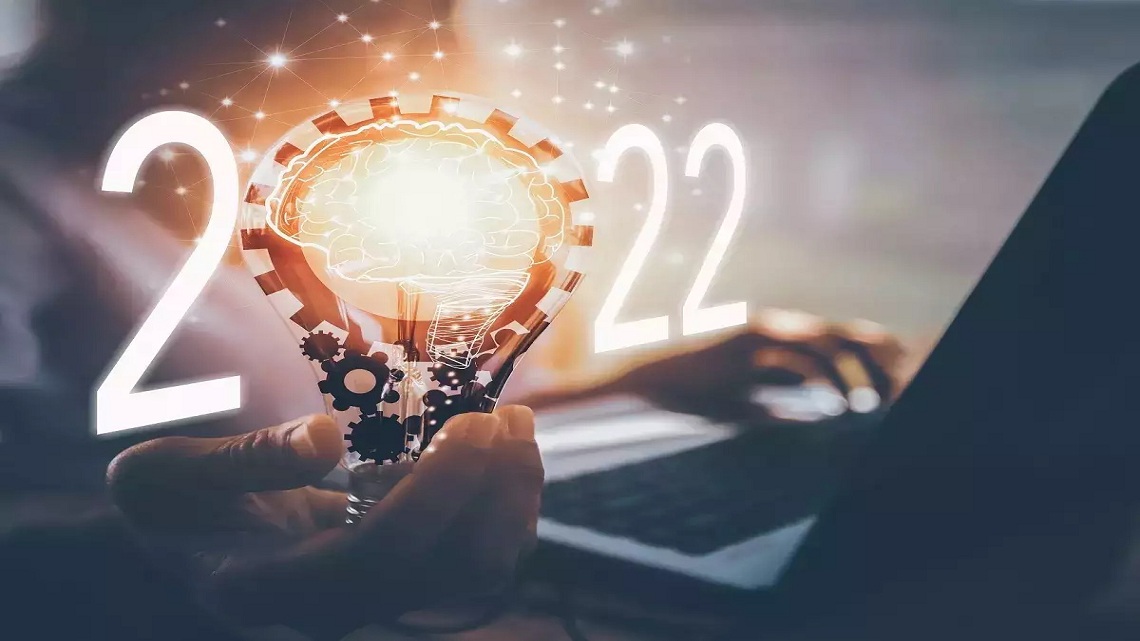 The tech industry is changing at lightning speed, and things continue to change dramatically. The pandemic taught us one important lesson. You must be able to adapt, become resilient, and respond quickly.
Before you decide on outsourcing partners, I want to highlight some of the most important trends in tech outsourcing. This is especially true for the unimaginable times of 2022. It is important to remember that many tech companies have transformed into strong partnerships with stronger collaboration by managing multiple vendors.
Let's now look at current outsourcing trends.
1. AI, IoT and Robotic Process Automation
Robots are an automated form of machine that is programmed to perform specific tasks, such as picking up and packing goods or moving them. Robots can be much more affordable than human labor once they are in operation.
Robots are becoming more popular, but it takes expertise to setup and manage them. To help clients harness robotics' power, IT companies are increasing their robotics expertise. With robotic process automation, it is possible to lower operation costs, improve work coordination, and make fewer mistakes.
2. Cloud Computing & Cloud Platforms
Cloud computing is a key component of digital innovation and outsourcing trends. Cloud computing is a key innovation. . Combining software development with cloud computing may seem difficult and expensive at first, but you'll soon feel more relaxed as this strengthens your outsourcing core, and ensures long-term business continuity.
Many companies will look to outsource cloud-based platforms that are efficient.
Cloud computing: What's possible? Cloud computing can be used to provide high-end data security, faster data operations, and enhanced business processes.
3. Specialized Software Development Companies are on the Rise
You will be able to find a variety of options for a strategic partnership with an outsourcing provider. You may be wondering how that works.
You have two options. One, you can either choose a partner that offers full-fledged service or choose from a variety of services offered by different vendors.
Evolution is occurring at an alarming rate. You might not think that an in-house team could keep up with the never-ending innovation.
4. Blockchain Services in High Demand
High-level security is required for financial information. Due to rising data breaches, it is important that businesses protect their financial information. Blockchain Technology has disturbed the financial sector.
It will also have an impact on other industries in the future, such as software development outsourcing. The development requirements are increasing and so is the need for developers. Blockchain may be used by developers to create apps that store sensitive information across multiple decentralized computers.
This protection is attractive for businesses that want to outsource IT tasks and store data in the Cloud. Because blockchain is decentralized, it makes it easier to extract value from data through business intelligence (BI).
As more companies recognize the potential of blockchain outsourcing, we expect that demand will rise.
5. Progressive Web Apps
A new wave of progressive web applications has emerged recently. There has been a demand for better apps in the world. Why then are there progressive web apps? Ordinary mobile apps are not able to provide the same experience as web-like experiences.
PWAs were created to provide a similar experience on mobile devices as websites. Creating And mantaining them is easy.
Sometimes businesses want an online presence, but are reluctant to create a mobile app or a mobile version. What if the target audience needs a mobile app? PWA is the answer.
PWAs offer many incredible benefits, including flexibility, SEO-friendly and cross-platform support, low development costs, and high performance even in a non-network environment.
6. Cybersecurity
Any business leader will feel shaken by the word "data breach". An embarrassing data breach can put a company out-of-business. Cybersecurity protection is therefore more important than ever.
The best-in-breed IT service provider goes beyond network monitoring and helpdesk support. They will help your company create a strong security strategy to protect you from cybercriminals.
Increased numbers of IT providers offer security as a service. They manage all aspects of your security operations. This is how you can learn more.
7. Remote Work
Post-pandemic changes have brought about a shift in how we work. Remote working was not possible before, but it is now the norm. Remote work is something that everyone is aware of. It can be performed on a regular basis or on a temporary basis.
Remote work is growing in popularity as more people discover the benefits of it. Remote work offers many benefits, including increased flexibility, productivity, and a better work-life balance.
There is no doubt that remote work will become more popular and there will be more companies offering these jobs. Outsourcing companies will need to hire more people in order to meet the increasing demand.
8. Strategic Partnerships
No matter what type of development, it is always a team effort. It's not about me or them, it's always about us or them. It is important to build a strong relationship and collaborate with others when you work with many people at once. This will ensure a long-lasting partnership.
Partnerships don't just happen. One must strategize and take a proactive role. It's better you know how to do this. You can start by effective communication. It's a two-way process so make sure that you and your outsourcing partners keep in touch. We have many tools to help, such as skype, Whatsapp and Google Meet, Zoom, Facetime and other similar services. You can also schedule bi-weekly and monthly meetups. You will not only be able to keep up with the project's progress but you can also discuss emerging trends and the changes that are needed in the next project.
Next, don't be rigid. Software development is constantly changing and you should be flexible. Be flexible in all decisions you make to ensure the project's success. Trust your tech partner. They are here to help you, so they know what they can do.
9. Regulations
Last on the list are new regulations that must be adhered to. How can you expect rules and regulations to remain the same with the constantly changing technology? Outsourcing service providers will need to be adaptable and flexible to changing regulations.
Check that all clauses and costs are included in the contract before you sign it. You might be wondering what happens if the company doesn't follow the latest regulations and rules. You might not be able to achieve the desired outcomes, productivity, or security that you desire.
A software development company that is agile will ensure you get the best results. You may be interested to know that agility is a term that refers to being able to adapt to changes in your environment. You don't have to spend a lot of money to incorporate digital technology into your business.
Conclusion
This is a very exciting time in technology and IT outsourcing. Many technologies such as AI and robotics that were previously only available to large corporations are now accessible to SMBs.
Don't try to do it all yourself. Learn how outsourcing IT can help you boost your business's operations today.