What Are Content Delivery Networks (CDN)? & Importance of CDN in e-Commerce Sites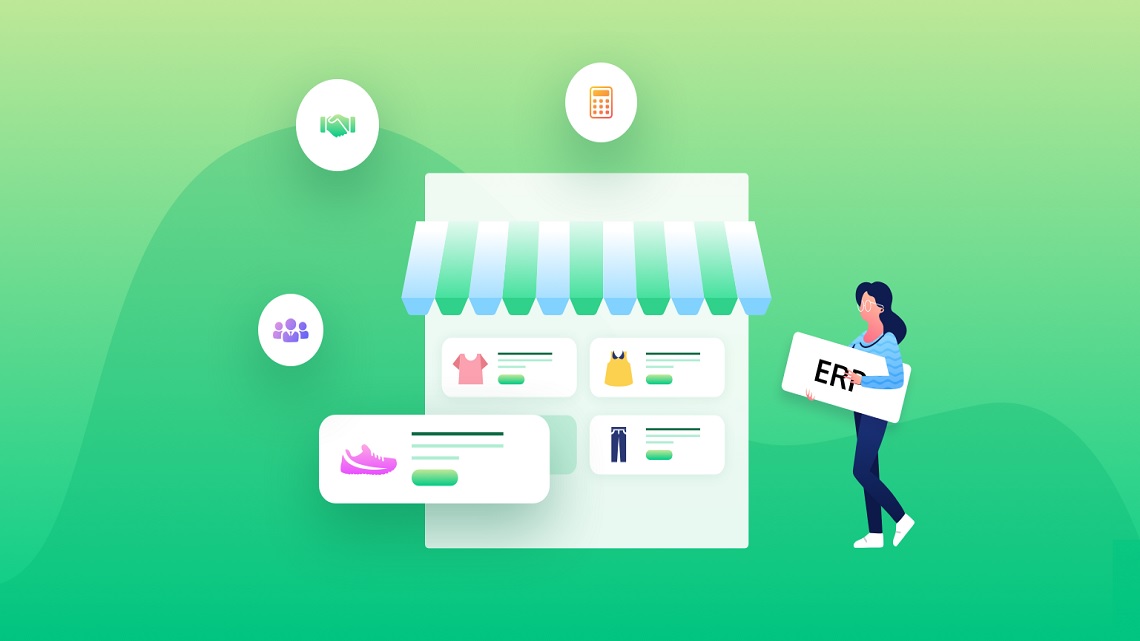 Today, Every e-commerce website owner knows the importance of website speed. Ecommerce webpage loading speed matters most in the shopping experience to the customers. Ecommerce websites gain a lot of traffic from mobile devices. If a shopping site fails to load within three seconds then the customer will bounce back to another site, this causes an increase in the bounce rate of the website.
Business owners expect to grow their e-commerce apps in such a way that they can be used on a daily basis like other social media apps. All SEO concepts or website growth strategies and other tools are affected by the speed of a site. Google also changed its algorithm by giving top ranking to the websites or apps which have good loading speed. Site visibility is also affected by e-commerce speed.
Ecommerce website success depends directly on the speed of the content loading on it. Many popular e-commerce brands take the help of other sites to gain high speed for their site. Some of the well-known services are SPA application, Jamstack, static site generation, etc. if you are the e-commerce website owner or you are on the way to building your business site then this article is for you only. Everybody must know about the CDN content delivery network and its use in e-commerce development and growth.
Let's discuss the CDN (Content Delivery Network)
A content delivery network i.e. CDN is nothing but a collection of servers around the globe. Website runners store various content files in it. These files can be accessed by visitors with the help of these servers from different locations around the world. CDN helps to deliver desired web content to the visitor from servers of the locations.
Role of CDN (Content Delivery Network) in e-Commerce
Ecommerce websites necessarily need a content delivery network for their proper business. The content delivery network helps e-commerce websites to deliver their content more fastly and quickly without any disturbance. Contents such as files, images, and videos are delivered smoothly and quickly to the visitor of the website.
An e-commerce site without CDN takes more loading time than usual. Ecommerce sites must load quickly and provide content to the user. As the e-commerce site works in all countries there is a huge location difference between the website and the customer. The content provided to users comes from various servers located in different countries and states which are hundreds of miles far from users.
Working on CDN (Content Delivery Network) in an e-Commerce Site
CDN working is very simple, just to provide desired content to the users. CDN role starts when a visitor asks for content to the website following various search options. Here the CDN work starts, below are steps of the working process of CDN
Step1: Copy the search request and transmit the webpage request to various network servers having different locations.
Step2: Sending the website cache to the nearest CDN server along with its primary site server according to its location.
Step3: Delivery of content that is cached by CDN to the initial servers for transferring cached content.
These are all the steps that are followed behind the user view by the website in much less time.
Importance of Site Speed in e-Commerce
Loading speed is the most important aspect of an e-commerce site. The speed of the website is obtained with the help of CDN. CDN helps to grow various business aspects such as higher average order value (AOV), conversion rate, e-commerce KPIs, sales increment, etc.
Ecommerce website speed helps to manage customers as well as brand engagement. It also allows seller merchants to gain more traffic. Along with all these things it furthermore impacts upselling and cross-selling.
Talking about website speed, How can we forget about SEO? In SEO, speed is the most fundamental factor. It affects Site rankings, site popularity, and visibility in google algorithms. Search engine optimization is necessary for every website to rank on digital platforms. An optimized site consists of low bounce rates, more traffic, more conversion rate, more visibility, and a better user experience.
Best Content Delivery Network Options for Your e-Commerce Website
Here are some of the content delivery network options for your e-commerce website. These are used globally by various topmost e-commerce sites.
Jamstack
Jamstack is one of the best CDN providers for e-commerce sites that are used worldwide. It is famous for its properties like cohesiveness as well as flexibility with other tools. Jamstack focuses on e-commerce properties and helps to promote or generate the APIs.
The APIs efficiency for both backend and frontend is increased by the Jamstack. This auto generates its codes to load your website pages rapidly. Automated tasks are also generated to help e-commerce sites. If you have a single-page application then it allows storefront and reduces page loading time.
Cloudflare
Cloudflare is another CDN provider for websites. This is especially used for WordPress websites. Cloudflare is useful for bloggers and small business websites. Cloudflare provides a CDN that is customizable for its users. This provides a free plan to the users along with high-security features. Also, it claims it can protect your website from foreign cyber attacks. Cloudflare gives so many useful benefits to the users for free with its plans.
KeyCDN
KeyCDN is the easiest and simplest CDN provider, which provides excellent service. It has a network that is spread worldwide and helps a lot of websites to run smoother. They provide various tutorials on how to use their CDN network for your website. The KeyCDN plan is cheap and costs only $4.00/ month.
Stackpath
Stackpath is a CDN provider used mostly for e-commerce or business sites. Its key features are high data security, more flexible options for users, and more visibility into the back front. Globally it has different locations for more user convenience. Within a package, they provide SSL certificates and give real-time analytics. Stackpath plan starts at the lowest cost of $10.00/ month.
Conclusion
A content delivery network is necessary for not only e-commerce websites but also for other small business websites. CDN always helps to grow websites in terms of visibility and access so, it's beneficial for all online businesses. CDN is beneficial for e-commerce websites to achieve desired business growth. Check out all the CDN providers and grow your website from today.