How to Implement Personalization into Your eCommerce Strategy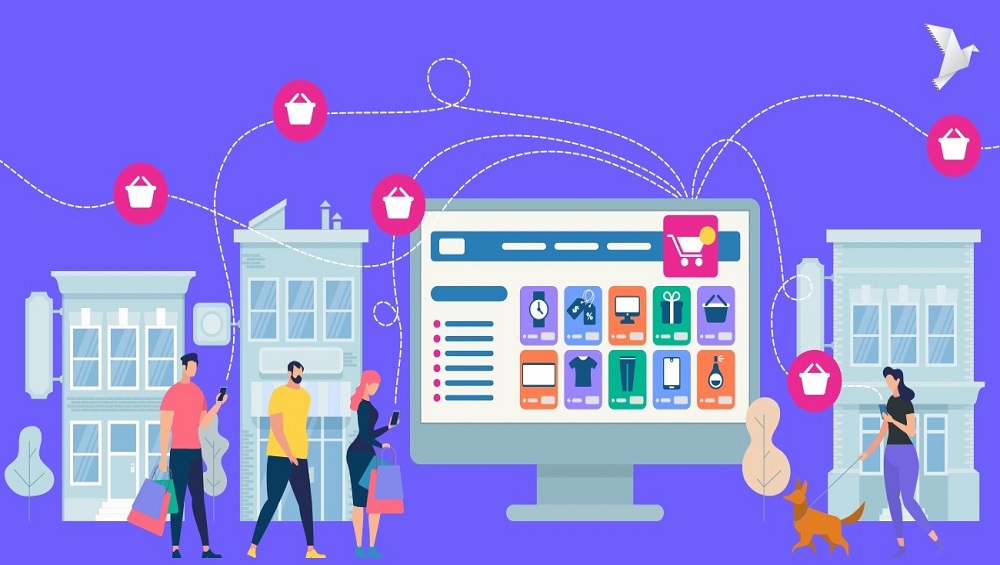 eCommerce customers today expect personalization when they are shopping online, and they are primed to develop an attachment to your brand when they receive personalized service.
Personalization is highly valued by eCommerce marketers for creating a consistent, cross-channel experience that adapts to customer needs and goals in real time. This allows brands to create a personal connection with customers that can increase conversion, drive repeat sales and improve brand perception.
By developing strategies on eCommerce sites based on known customer information (purchase history, account details, location, preferences, etc.), businesses can strengthen customer loyalty and increase revenue by offering that extra special experience.
The whole goal is to smooth the process that your customers are taking at each stage of their journey, and getting the right content to the right viewer at the right time—content such as product recommendations and specific offers based on previous actions, browsing behavior, demographics and other personal data.
Personalization efforts work best when they are synced across customer touchpoints, from visiting your website to the marketing messages they receive in their email inbox. Let's look closely at some steps you can take to implement personalization into your eCommerce marketing strategy.
1. Invite Customers to Open Personal Accounts
Prompting your eCommerce customers to create an account is a two-part ask. First, make your shoppers feel easy about it, so that it doesn't seem like an intrusion into their privacy. Next, provide a valid reason to do so, preferably something that gives them instant gratification. Probably the best location for this is at checkout, where you can add a checkbox that nudges your customers to add in their personal details, and offering them a slight discount to do so is a perfect incentive.
Building customer profiles from these personal accounts is integral to implementing personalization strategies that work. The details will help you identify customers and personalize the eCommerce shopping experience for them by offering them products or information that may be of interest to them.
2. Segment Email Subscribers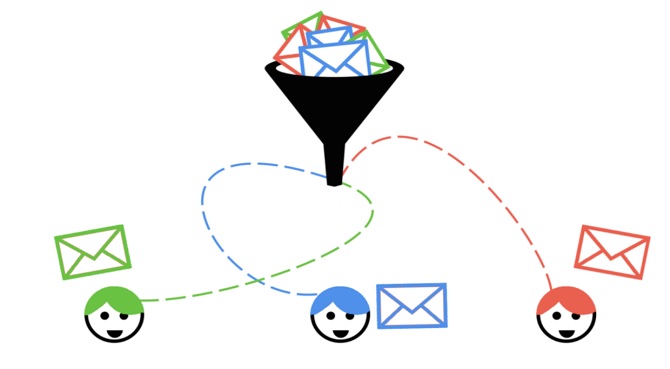 Segmenting your email list helps you speak more intelligently and directly with your customers, giving them information that they want at the opportune time. The more personally relevant your email communication is, the higher the likelihood that your subscribers will engage with it.
Some of the ways to segment your email lists is by geographic data, demographic data, psychographic data (lifestyle, activities, etc.) and behavioral data (based on purchases, browsing behaviors, etc.).
Once you've done this, you can send out personalized emails with appropriate content; for instance, one based on a customer's location. Send subscribers an email that reflects their purchasing history along with a link to a landing page that tells them more about those products or services. You could also personalize email subject lines and include subscribers' first names (or the name they go by, as not everyone uses their first name—and that's a dead giveaway that you don't really know them after all).
3. Create Personalized Home Pages
Provide your customers with a warm, personalized welcome based on their purchases or browsing history when they visit your eCommerce site. Tracking cookies can tell you which pages a previous user has visited and present them offers that might be relevant to them on a personalized landing page. You can also change the content of your home page to match with a visitor's preferences.
Personalizing your pages ensures that visitors will have a meaningful experience of your website. Something that is trending for visitors in the U.S. may not be relevant to visitors from Brazil, so personalizing helps widen your global reach.
4. Provide Personalized Online Store Assistance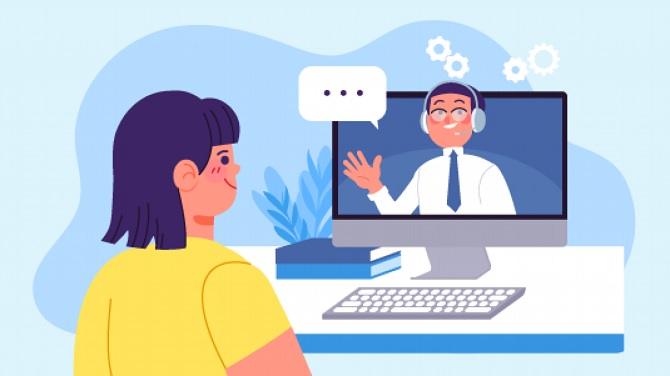 With information about a customer's previous purchases or browsing history, you could offer them email updates about new products that match their interests. If you are a fashion or apparel eCommerce retailer, this enables you to provide personalized wardrobe suggestions that match your customer's budget, size and tastes. If you're in the B2B space, the same idea applies.
It is also important to know what customers think of your products and services, and their overall experience. Personalized customer interaction provides an opportunity to ask for feedback that can be analyzed and responded to.
5. Personalize Product Pages
Once again, with tracking cookies you can get valuable information on where your visitors are located. This can help you customize the experience for your customers every time they visit your eCommerce site. For example, you can customize currencies on your checkout page, upsell and cross-sell based on regional promotions and inventory data, and give product recommendations based on geography or previous page visits.
In addition, web traffic segmentation will give you at least the broad expectations of your visitors so you can personalize their experience. Some of the most important categories for web traffic segmentation are new or returning visitor, channel arrived from (email, for example), location and device. Personalization could take the form of a coupon offer on first purchase for new and returning customers, or customized banner ads targeting visitors coming to the site from Facebook.
6. Capture Visitors Before They Leave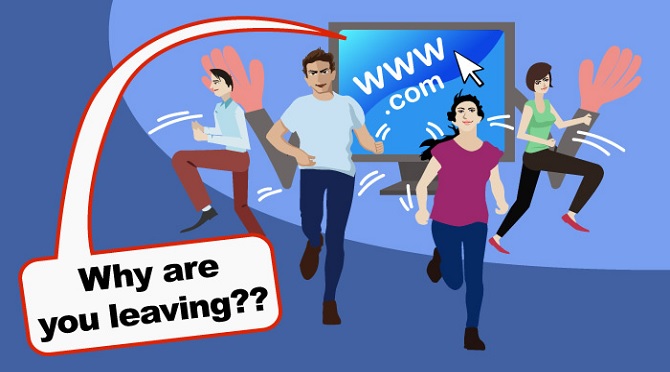 Have you heard of the 15-second rule? That's how much time you have to capture a visitor's attention before they leave your site. So, before a visitor departs your site, show them a personalized offer based on their browsing activity to complete a purchase, sign up for your newsletter, etc.
Using analytics you can see a visitor's journey on your site, and it will show you how many and which pages were visited and how long they stayed on them. It will also show you the last pages they visited before they converted and made a purchase . When you know more about which customers are staying and leaving, you will have a better idea about your customers' likes and dislikes and how to design your eCommerce site to provide a better overall customer experience and more conversions.
7. Offer Incentives to Win Back Customers
An extremely high percentage of customers don't purchase on their first visit to an eCommerce site. If you can catch their attention and get them to stop long enough to consider an offer, you may be able to convert them now, but the reality is that it may take several visits to make that first sale.
Personalization can help you win back customers who haven't purchased from you, or who have not visited your eCommerce site in a while. In order to help them make a buying decision, you will need to retarget them with fresh content. Retargeting ads are great for that, and could include offers based on previous purchasing history along with incentives such as special one-off discount codes to give them a reason to shop with you again.
8. Use Chatbots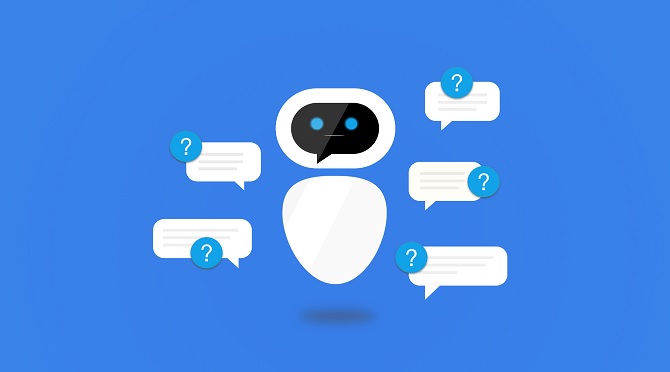 Even with eCommerce customers demanding an ever more personalized shopping experience, some companies are still using the same tired, pop-up chat messages to communicate with visitors to their site. It makes far more sense to personalize the introduction message based on a visitor's URL, their behavior or any other data you can collect.
Chatbots are recreating the experience users have on an eCommerce site by making it more like an interaction with a friend. They are built with AI and driven by a predefined set of rules, so they learn and adapt themselves to complex problems and offer quick solutions to user inquiries, just as a live person would.
They can offer 24 x 7 customer support, collect data about visitors, offer product recommendations and notify customers when items are out of stock. Chatbots can also remind users of items in their shopping cart and ask them if they are willing to proceed toward checkout. Such reminders are great at pushing customers to revisit their cart and enable them to purchase some, if not all, of the items in their cart.
Conclusion
45% of consumers are more likely to shop on an eCommerce site that offers personalization, and the eight implementation steps outlined in this post will help you engage more with visitors and convert customers.
The main ingredients of a successful personalization strategy to support your eCommerce site are data and the infrastructure to gather that data. The insights you glean will help you set your brand apart and create a relationship between you and your customers. It may seem like a complex proposition involving a lot of investment, but the alternative is losing sales to competitors who offer more personalized eCommerce experiences.