There are no fixed work hours for an entrepreneur. Working 24/7 comes with this job when you have a business to run. It is a lot different than working a 9–5 at the office. When you are an entrepreneur, there is no room for delayed deadlines, nor can you afford to waste away hours procrastinating. There is a lot that you have to do yourself and delegating someone else to do that job when the success of your company at play is risky.
You need to stay focused on your business goals at all times and do your best to achieve them, as your business can only succeed with hard work. That was what the entrepreneurs have to do for their business. Having said that, let's take a look at employee productivity. No matter how big or small a business is, there is nothing more important than employees to a business. Perhaps, even more so to a small business.
When your employees are happy, their productivity also increases. The main ingredient for the growth of your business. Making small yet effective changes in operations and habits could result in significant improvement in office efficiency and productivity levels. Higher productivity levels will let you get more work done in a short period and lessen the time required to do mundane and some unnecessary tasks:
1. Transparency and Open Communication Channels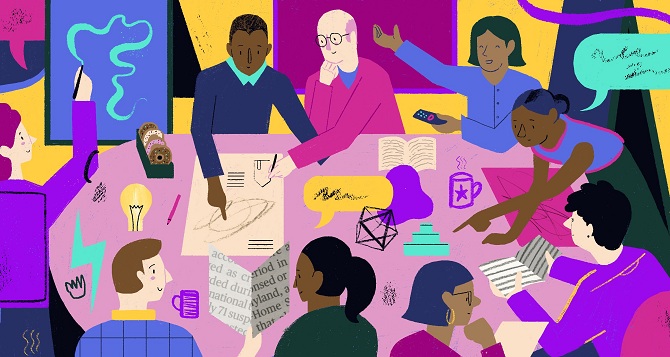 You must create an open and transparent culture in the workplace. You should have a work environment that encourages feedback, where you can openly talk to an employee regarding their performance and discussing the problems if their performance has dropped. And all of this should be done without creating any toxic reaction. This way, the employees are encouraged to come to you with their queries and concerns.
Always praise the good work of your workers in public. But you have to point out a mistake or criticize something, see that you do it privately. Avoid getting overboard with compliments, though. When asking for feedback, be as specific as possible. This way, they are more likely to open up and talk about key issues.
2. Set Clear Goals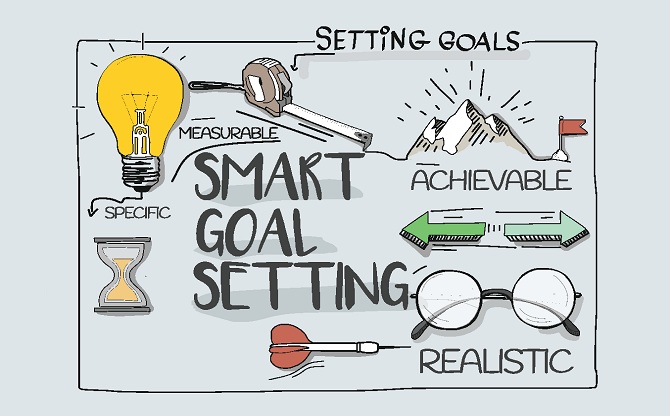 You must state clear goals and then break them down effectively. Your employees should have a clear vision of your company goals and visions. Tell them what your company aspires to do. And then, break down these goals according to departments and individuals as well. This way, every person knows what they have to do.
For best results, see that your goals are SMART means they are specific, measurable, attainable, realistic, and timely. When the employees have clear goals to achieve, they yield better results as well.
3. Delegate Tasks and track performance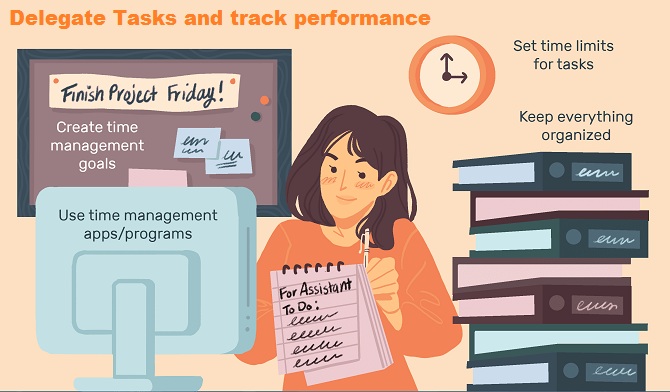 There is the element of risk associated with the delegation of tasks. But when you place more responsibility on workers, it helps with improving their morale as well as the job satisfaction of your staff. Assign tasks and responsibilities to your qualified employees who have a good track record in a particular area with the belief that they are going to do a good job.
When employees are provided with an opportunity to gain leadership experience and skills, it is going to benefit your company substantially and also give the employees a sense of direction in their careers. And while you assign them tasks, see that you track their performance as well. This way, you will know which of the employees you need to focus on. There are many ways to track performance and include questionnaires, performance reviews, and even desktop and employee monitoring apps.
Many companies provide their employees with smartphones. And with the growing threat of data leaks and cyberattacks, employers must take a cautious approach. Apart from educating the staff about responsible internet behavior, employers can ensure that employees are not wasting time on the internet and not indulging in activities that make them less productive. For that, employers can use Xnspy, an employee monitoring app, to track employee activity on the web.
This employee monitoring app lets the employers keep track of their digital movements such as the website they visit and do they waste time chatting on different social media networks. Employers can also know details about their call logs, multimedia, locations, and a lot more. These features come in handy when you think your confidential data might be at risk. Investing in an employee monitoring app saves you a lot in monitoring.
See that you are clear about monitoring the employees. In many cases, this leads to increased job commitment and productivity when employees know their activities are being monitored.
4. Focus on Workplace Conditions and Productivity Tools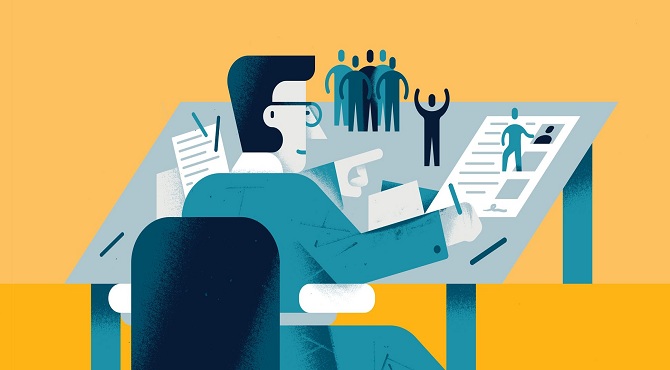 When it comes to workplace productivity, the company culture plays an important role. When a workplace has a positive culture, it could have a massive impact on the profitability of the business. On the other hand, having a negative culture could ruin it altogether.
Take the temperature, for example. A comfortable work temperature is between 20–21 C. Employees can get distracted if the environment is too hot or too cold. This also affects the concentration because the employees will not be comfortable. See that both your air-conditioning and heating systems are in working order.
Also, you should try to make things easier for your employees, and adopting technology could be quite helpful. When you use the right tools, your staff can be successful in maximizing their potential. For example, a workflow management software lets your employees save time from doing repetitive tasks. Adopting automation solutions in all areas of the business could bring better results and also save time.
Employees can use this time to do some other tasks rather than wasting it on the mundane things that can easily be done via machines.
5. Lessen Distractions and Create a Reward System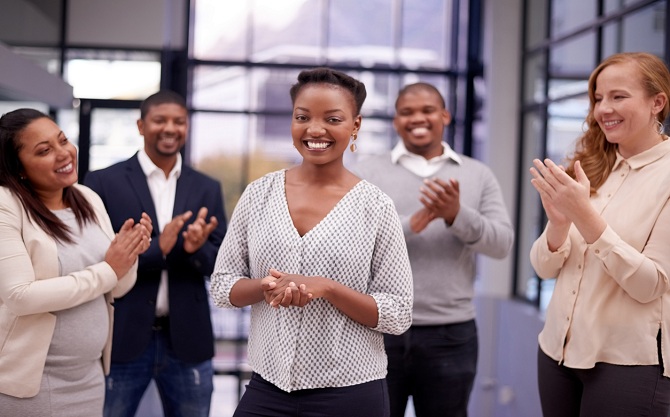 Social media is the biggest distraction in the workplace. Sure, taking small breaks is fine. Employees can take regular breaks to check their phones. But social media apps are addictive and make one check their phone over and over again. You cannot have a no-policy rule at work. But you can establish some rules. An employee monitoring app can help you again, as it lets you see the apps on the phone, and the app's Android version allows you to block apps that lead to wastage of time.
And you can come up with a reward system when employees spend more time working on the desk and meet deadlines. When employees get positive incentives, they are motivated to work and strive to do their best every single day. There are many ways to reward them. It could be a note, certificate, or a small gift or coupon you think they will enjoy. You can have a meeting with your workers in this regard, and they can suggest what rewards will be best. The goal is to give them recognition and appreciation for their hard work.
And see that you reward them publically. So that others also get motivated to do their best and win rewards.
If you are an entrepreneur, try these tips, and you will see a major difference in productivity levels at your workplace.