10 Effective Ways to Optimize Your Website for Local SEO in 2022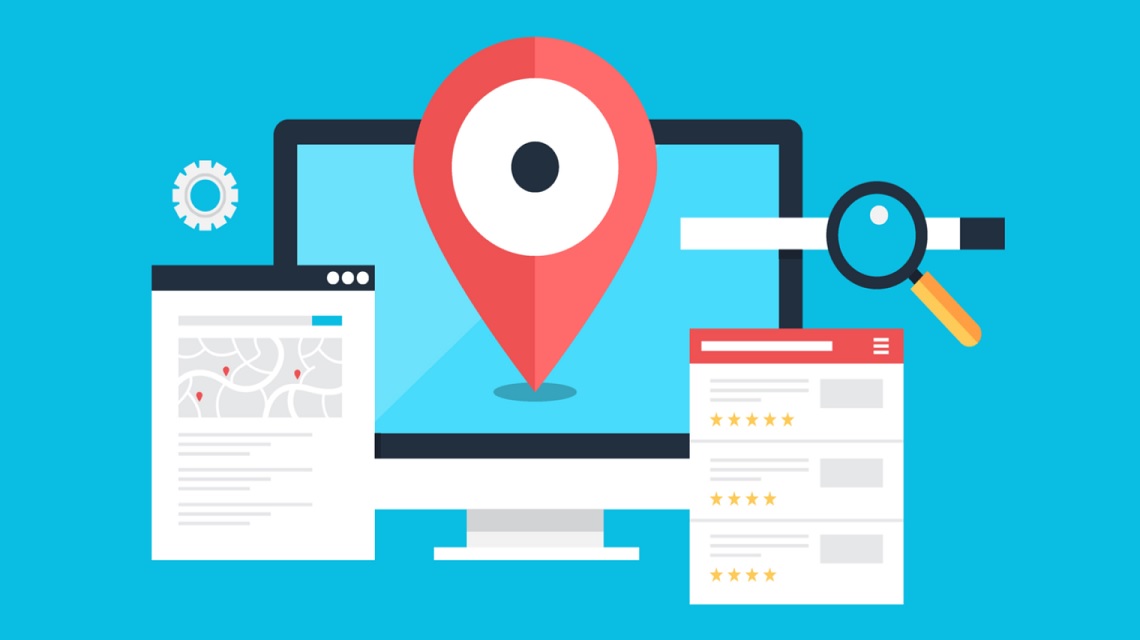 Local SEO is the most important aspect for regional businesses. It also plays an important role for small businesses. Basically SEO is divided into two levels one is national level and another is of local level.
Local SEO focuses on the specific region or area while national SEO works for search analytics all over the country. This strategy helps in the brand marketing, service oriented marketing, local product marketing to the local or regional customers. By implementing this strategy you can grab your local potential customers for your business as well as compete with the biggest brands with your local customer support.
Along with the customers you can also get your brand recognition among the users. Local SEO leads to a greater traffic as a result you are able to generate more revenue. One of the studies says that about 40% of traffic is evaluated by the use of local SEO so this is the most important thing on which you should focus more.
Here are 10 ways to optimize your website for local SEO that will help you out grow more
1. Local Content Creation
This is the first step towards local SEO. Local content creation is the easiest method of reaching local customers. In this method you have to create content related to local events, local stories as well as news. For this purpose you can create your content videos related to local authorities, organizations, charities and much more so that your business can get support out of it.
You can write blog posts that relate to the local stories, situations. Specific events that relate to your region also help you to boost your local customers.
2. Creating Google Business Account
Creating a Google business account is the best way to reach out to local customers. This is another good way to rank up your website on Google map search or on Google analytics. For this purpose first of all you must have a Google business account. Due to Google business account it helps to appear your info on the search panel so it's important for your business.
Create your own Google business account, follow all the steps and fill up accurately all required information into it. Now simply add your business logo, business hours, and acceptable payment methods. After that, publish your business post through your local website and try to encourage your potential customers.
3. Voice Search Optimization
Voice search optimization is one of the trending search options that are appreciated by a lot of customers. You have to optimize your content for voice search so that it can appear on too many times when anyone asks about it.
According to the type of keyword you have to arrange it properly. Voice SEO helps you to reach out the kind of people you like to talk to by searching for the content.
4. Website Optimization for Mobile Devices
In the last few years, a lot of changes have been observed. Most of the people shifted to mobile phones from desktops. Now people are accepting services that are convenient as well as effective so that they are us8ng mobile devices more than any other.
So, keeping this in mind you must optimize your website for mobile devices. Make sure your website takes less time than others. Use readable fonts with larger size.
5. Effective Use of 'About us' Page
The About us page is an indivisible part of your website. Especially talking about local business SEO, then this must be done in an effective way. If you have more than an area of business then it helps your users to locate you and ask queries if they have.
On the about us page the minimum information must be the name, address, contact details, promotions, area, etc. Along with Google map attachment with it.
6. Use of Proper Backlinks
Backlinks also play an effective role in the growth of your small business. In local SEO this must be given priority at too level. One of the studies says that these are the soul of the traffic so use it effectively.
Create quality content for your website. Link your post with another reputable site. So others can do the same with your site. Collaborate with other sites so that your website gets more users.
7. Listening Business in Other Directories
Along Google business directories you can also list your business in other directories. It is said to be the most powerful factor in the local SEO for your small business.
You can choose national as well as international business directories for this purpose along with a specific directory of your locality. These listings help your business to rank on Google analytics.
8. Review Management
You can manage your reviews. This is another way of doing local SEO for business. Reviews are required to do better work. Positive reviews are helpful without any doubt. But you can't ignore negative reviews. They must be managed wisely by replying honestly , promising them to manage all the effects.
A good reply to a negative review helps to gather potential customers for your business.
9. Target Your Local Keywords
Target your local keywords related to your region. Try to use long tail keywords into your content. Do research and use effective keywords along with relatable other keywords.
This helps to rank your website on the top most. Local keywords also help you to gather regional users that give support to your business and eventually your business will grow.
10. URL Optimization for New Website Pages
Along with location specific website pages don't forget to optimize your URL address for your new website pages. URL address is also important in local SEO for small businesses. These URLs play a vital role in attracting Google search engines to your website. They also introduce your webpage to these search engines so that your website should be displayed.
Wrapping up
Improvements in SEO takes some time. Local SEO is not that difficult for you to do, so try it out for your better business. You can take help from others for the purpose of SEO so don't be tense if you are not able to do it on your own. Consider all the above mentioned points during your webpage local SEO.