Free e-books for web designers and developers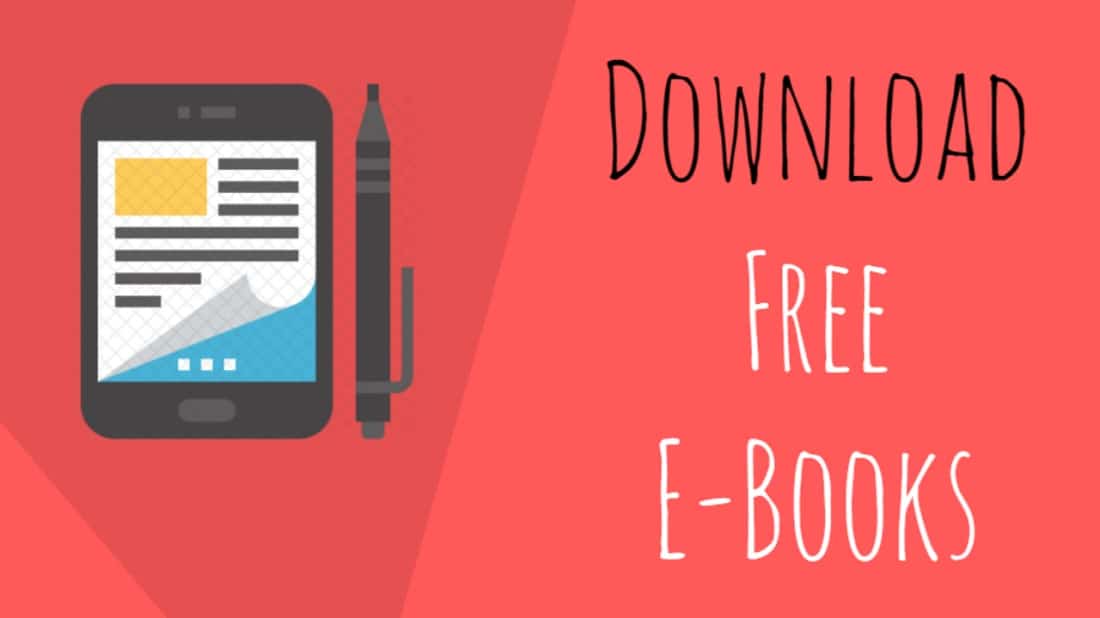 e-books, The revolution from typical books to the e-books are always said to be a milestone. The word book and its necessity in every field remain the same, though it is in your hand or on your screen. The main advantage of using e-books is that it can be read by anybody at any place throughout the world.
It is not important whether you are a beginner or just want to revise your knowledge of web and UI skills, it is always the best option to learn by utilizing e-books. The main reason behind using e-books is that they are available always and you can read those while doing some other task or working as well. You can go for various free books if you are willing to learn web designing on your own. These e-books describe various topics and concepts related to web designing and are available in various formats as well.
Let us run through some of the free e-Books below:
Author: UXPin
Available on: Email Download
Topics covered: Advantages and disadvantages of flat design, a combination of material and flat design, flat design resources, and some famous techniques with examples of various companies like Squarespace, Google, etc.
Flat designing is said to be one of the famous design technique related to UI. The above-mentioned book describes various techniques that can be used to design highly useful and attractive web designs. This e-book is totally free to use.
Author: Adobe
Available in: PDF version
Topics covered: The free e-book describes various tools used and options classified into different chapters such as designing a file by reproducing colors, sharp lines, transparency which is pixel perfect.
The author of this very useful book is Adobe and it specifies various techniques for printing using Adobe Photoshop, In Design, Acrobat, and Illustrator which is till now has been used by many professional and famous web designers in an effective manner.
3. An Introduction to Adobe Photoshop
Author: Steve Bark
Available on: Email Download
Topics Covered: The book mainly describes two levels. Beginner and intermediate level. Once you are done with learning various tools and techniques, you can proceed for the next and little complex concepts such as clipping masks, smart objects, and vector tools.
If you want to start learning web designing, it is not at all the late beginning; this free e-book is the great platform to learn the basics of web designing in a very friendly and simple way. The book consists of the various basic fundamental of software, basics knowledge of printing, etc.
Author: Mark Boulton
Available on: Kindle, PDF, Read online, and ePub
Topics Covered: Colors, typography, and layout.
The book is used to learn web designing that includes deep research and specifies different tools to learn basics to advance web designing techniques.
Author: Joni Trythall
Available on: Read online
Topics covered: Thorough discussion of various attributes, learning SVG step by step (available in Portuguese.)
The book specifies the detailed introduction of writing SVG which is known as Scalable Vector Graphics. The book also describes the steps that need to be followed from the beginning to the end. It helps in learning using fruit images and detailed description of designing SVG.
Author: Jeremy Saenz
Availability: ePub, Mobi, Online, and PDF.
Topics covered: learning web designing for various applications.
The whole e-book is covered in 15 chapters. It specifies how to build web application by utilizing "Go Programming Language"
7. PHP: The right way
Author: Josh Lockhart
Available on: Read Online
Topics Covered: Best practices used in PHP and various links of authoritative tutorials which can be used to learn basics to advanced PHP.
There is various outdated information and concepts of PHP which are easily available in the market which can misguide or mislead a PHP or web designer, so this book helps in restrict this. The book can be effectively used in learning PHP in a friendly manner.
8. Pixel Perfect Precision Handbook
Author: ustwo
Available on: iBook, PDF, and many other options are available.
Topics covered: The book can be read using iBook and PDF formats
The author believes in visual things rather than just longer descriptions. The Pixel-perfect specialists have shared their experiences and tips to learn various concepts related to pixel-precision.
Author: Mike Mc Derment & Donald Cowper
Available in: PDF
Topics Covered: distinguishing time and value.
The book helps in understanding the basic difference between time and value. The book can be read in just an hour or two, which explains the basics in a friendly manner.
Author: Antonio Lupetti
Available in: PDF
Topics Covered: CSS, HTML, web programming, Mootools, and Scriptaculous.
The book is collectively a gathering of different articles written by Antonio Lupetti which was published on his web designing blog. The book mainly covers the topics mentioned above in an effective and easy format.
Author: Ryan Hodson
Available On: Email Download
Topics Covered: Basics of IOS, multi-scene applications, audio, and various important topics and concepts.
If you are in a process of designing an IOS application or just want to learn developing an application then this book is for your rescue. It consists of just 118 pages which cover all the basic requirements included with basic concepts of IOS, and fundamentals associated with IOS application designing.
Conclusion:  There are various other free e-books which specify and describe basic to expert level web designing in a truly effective and user-friendly manner. A learner can take advantage of these free e-books to achieve the self-learning while doing various other tasks and at any place in the world. It is just important that how do you learn and what do you wish to learn.
Tags: Free E-Books, Free E-Book, E-Books, E-Book Free E-Books for designer and developer