Technology advancements have boosted security systems in all companies, offering more security and less administrative burden. Notably, security technologies like access control and video surveillance are evolving with these advances.
Video surveillance and access control are moving to the cloud because cloud-based systems offer users a simple design that requires little or no management by security personnel without compromising security against threats. Cloud technology enhances the possibilities of video security and access control technologies and opens up the possibility of new technologies in the pipeline.
One of the most recent developments can be found in the Openpath Video Intercom Pro, which utilizes the cloud to integrate audio, video, and access control through a single piece of technology to facilitate the development of security controls. Cloud technology is causing an era of change in the security sector and is bringing security technology to the future to help businesses protect themselves better.
What Does Cloud Security Controls Mean?
A cloud security system is a collection of safeguards which allow cloud infrastructure to guard against weaknesses and reduce the consequences of a malicious attack. It's a broad concept covering all the security measures, practices, procedures, and guidelines that must be put into the cloud to protect a computing environment.
Cloud security controls are primarily used to evaluate, consider and implement security within the cloud. The Cloud Security Alliance (CSA) has developed a cloud Control Matrix (CCM) designed to help potential cloud users evaluate the security aspects of cloud solutions.
While there are no limits to cloud security measures, however, they're similar to conventional security measures and are categorized into different domains, like:
Deterrent Controls: Do not secure the cloud but act as a warning to the prospective attacker.
Protective Controls (PCs): used to monitor weaknesses, improve security and strengthen them in the cloud.
Correctional Controls: It helps reduce the effects of an attack.
Detective Checks: Useful to recognize or identify an attack.
Benefits of Cloud Security: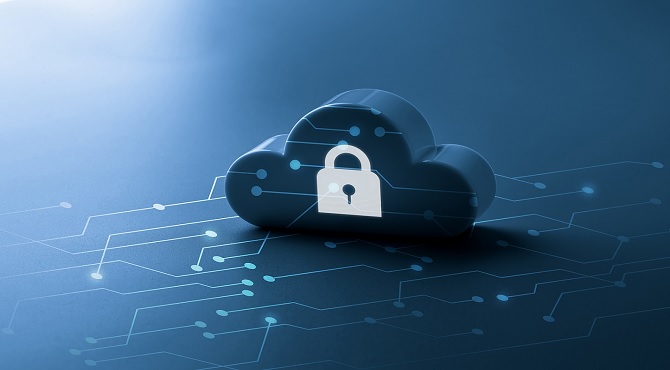 Provides Access Control Systems with Advanced Features Systems
Cloud-based technology has made access control a reality in the future. Before that, it was integrated directly into computers and regulated by the company, which meant more administrative work and reduced security measures.
With cloud-based technology with cloud-based technology, the security possibilitiesare limitless. From rule-based access to role-based security systems for video, numerous options exist to protect your property more effectively without overloading your security staff.
The Possibility to Scale up and Adapt
There is no way to stay stagnant in business as they grow and change in the same way that the market is changing, so their needs will also evolve. It is usual for things to change, and technology should be able to handle the change and safeguard companies from it. Therefore, technology must adapt and adjust as the business demands it.
Cloud-based systems can be effective in vertically scaling businesses if it is required. This involves adding services and capacity to an existing platform while expanding its capabilities and potential. In contrast to on-premises systems, cloud-based technology grows naturally. It updates itself automatically to provide the most up-to-date and safest model of technology, with the flexibility to alter as required.
Cloud-based access control systems can create new locations and doors without additional software or configurations. In the end, cloud technology is both user-friendly and affordable because it has less need for overwatch and grows with every update over the air. There is no need for businesses that are beyond the reach of cloud technology.
Simple to Incorporate
Separately the access control system and security cameras are effective devices that can guard against crimes. Because of the cloud, they can work together to complement and improve their respective applications by using video intercoms. Integrated systems supply your security team with enhanced information, which allows for better monitoring of your operation.
By integrating security into your system, you will be able to determine who has access to the room through their credentials and footage. This provides security personnel with more details to provide more effective and informed decisions, which will make the security more secure because it significantly decreases the amount of access that is not authorized.
If an incident occurs when a person can steal an ID card and uses it to gain access to the building, The integrated system can catch them much faster since it operates in conjunction with one network. This allows security personnel to handle multiple technologies simultaneously to provide faster responses. Further improvements will be made to the speed of reactions by the automation of security.With the help of integrations, systems can be run in the background and detect security threats swiftly, passing the information to security personnel or creating a response on its own. An automated response is not feasible without cloud technology, and they simplify the detection of threats to ensure system security.
What Impact has Video and Access Shifting into the Cloud been Changing Security Controls?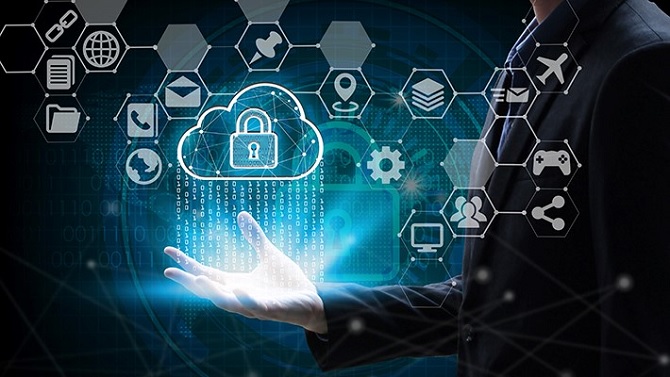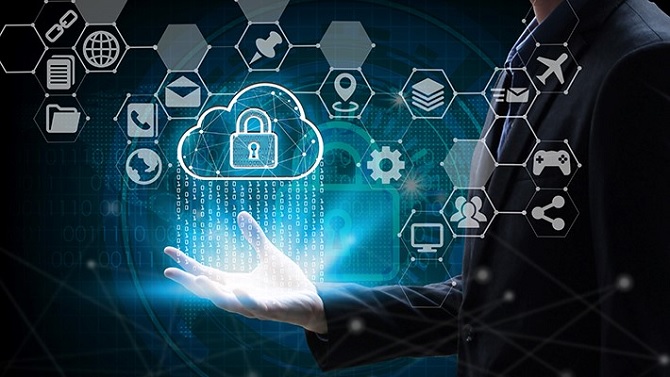 Securing Containers for Cloud Migration
Containers can separate the application into one package and separate it from external elements. Although they serve many functions, they do a primary purpose of aiding IT teams in transferring software from one setting to another. Although they can transfer files from one location to the following cloud-based users are the most enthusiastic supporters of containers. They are quick to start and have smaller file sizes and permit the use of microservices as containers can house multiple modules.
Over the last decade, the security of containers has improved exponentially by optimizing their code to avoid security holes. But, companies are still required to think about some key aspects. When on-premises storage containers are moved to cloud storage, they may need updated security policies that limit accessibility to the containers. The IT department must be able to add or remove specific processes to a blocklist, storage practices, and network-related activities. It isn't easy to do by hand, and companies are advised to use an application that will help in controlling access.
Security Challenges associated with Microservices
"Microservices" is a term used to describe a system of "microservices" it represents a type of architecture in which one application comprises a few loosely connected but easily deployable services. This differs from the standard, in which many benefits are tightly linked to form a single, inflexible application. Instead, microservices create an application using loosely connected services, which is now the norm for cloud-based applications.
Although microservices can help companies expand and improve their deployments, they also present a security risk to people who aren't experienced. In most cases, specific microservices lack integrated or user-friendly security features. Another reason is the inherent security issues created by developers or a DevOps structure. We'll discuss more on this in the next section.
When you employ microservices, you're creating a complex cloud environment that typically uses multiple databases – all of which have to be monitored and secured regularly. Additionally, microservices are often involved inmulti-cloud, and one microservice could be able to concurrently utilize applications that are hosted by Azure, AWS, and other cloud providers. It's ideal to use an application that can help manage all your cloud deployments from a single central point.
Securing Containers for Cloud Migration
Containers can separate applications by putting them into a single bundle and separating it from external elements. While they serve many purposes, their primary function is aiding IT teams in transferring software from one setting to another. While they can be utilized to transfer information from one environment into another, cloud-based users are the most enthusiastic supporters of containers. They are quick to start, have smaller file sizes, and permit using microservices because containers can house numerous modules.
Over the last decade, security for containers has increased by leaps and bounds by optimizing their code to eliminate weaknesses. However, businesses are still required to think about the following points. When on-premises storage containers are moved to cloud storage, they may need updated security policies to limit the access of containers. The IT department must be able to allow or block specific processes such as storage practices, procedures, and network activity. It isn't easy to do manually, so businesses are advised to look for platforms that assist in controlling access.
Cloud Security Issues with DevOps
DevOps is a software delivery method focused on delivering software in the highest quality, efficient, speedy and controlled way. The name of the approach comes from the collaboration between teams of software developers as well as the operations team. Most of the DevOps approach is led by the developers who create, design, and then deliver and operate the application. The remaining half is aided by operations teams supervising and managing the application while identifying inefficiencies and determining resolutions.
But there's something fundamentally lacking from their duties – security. Although the DevOps approachis an excellent solution to any security issue, enhancing security isn't a part of the structure. Since performance and speed are critical to the DevOps approach, proactively implementing safeguards against potential threats can be long-winded, and this is why security is often a neglected aspect.
Organizations must put security in the middle of their DevOps strategy and develop a DevSecOps strategy which integrates security throughout the software lifecycle. The DevSecOps method should be backed by a system that can automate security protocols and provide unifying information about the software's deployment.
Final Thoughts
Cloud security isn't easy – consequently, businesses must find solutions and tools to reduce the burden of cloud security. To achieve the best outcomes, look for a team of cloud experts who can provide internal resources and know-how to address all concerns related to CSP, particularly those involvingv. They will aid you in planning your budget and creating your plan to consider security needs at the start.
Suppose your company isn't deficient in cloud specialists. In that case, these cloud experts can benefit from an easy cloud management tool that will find and implement the most efficient methods of sharing access to and transferring data between cloud services. This can help simplify cloud management, making cloud security easier to manage. With the proper tools, your business can enjoy the best level of cloud security.