A website is an important asset for business owners and individuals. Having a website helps increase their online presence, build credibility and trust for visitors, and profit by marketing their products or services. However, to enjoy these benefits, maintaining a good website performance is crucial.
Regular website maintenance ensures your website runs well and at its full capacity. Many factors affect your website's performance, including the website's uptime.
Even great websites like Google or Facebook sometimes experience downtime, making users unable to access the website and negatively impacting its performance. Thus, staying aware of your website's availability is necessary.
In the article, we will go over the tips to keep your website up and running. You will learn why uptime is important and the best practices for monitoring it. Let's get started.
Why Monitoring Your Website's Uptime Is Important
Uptime measures the total time a website is available for visitors in a specific period.
Commonly, websites with 99.999% uptime are considered to have achieved high availability or five-nine availability. It means it is fully operational and has less than 6 minutes of downtime/year on average.
If your site experiences downtime, it can damage your reputation and even cause financial loss. On average, downtime costs $5,600/minute.
For example, if visitors encounter the dns_probe_finished_nxdomain error too often on your website, they will question your site's performance and credibility.
Monitoring your website's uptime helps you identify these unexpected errors and quickly fix them. This helps increase the visitor's trust in the website and minimize bounce rates.
Also, using uptime monitoring tools and services, you will receive warnings or alerts when any downtime occurs.
It helps you to be constantly aware of the website status and inform your visitors that your website is currently down while you are working to fix it.
Best Practices to Monitor Your Website Uptime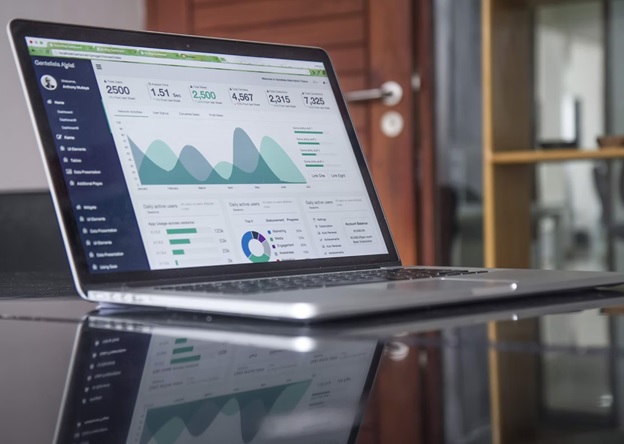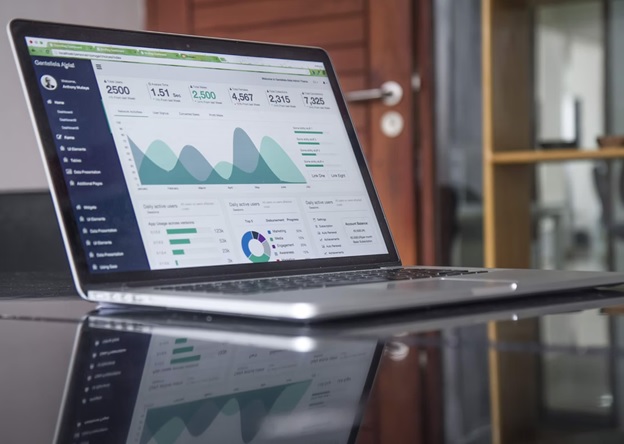 The main purpose of uptime monitoring is to check your website's availability and fix any errors that might be affecting it. To make sure your website stays online, we've listed some tips on how to monitor website uptime:
1. Check Your Website Status
Experiencing frequent downtime is frustrating for both the site owner and its visitors. In that case, to ensure that the website is accessible, check the site's status first:
Perform Basic Troubleshooting
Start by performing some basic troubleshooting. For instance, try to visit other sites to determine whether your server is the cause of the error. If other websites are also inaccessible, there might be a problem with your internet connection. Reset your router or contact your internet service provider (ISP).
Use the Ping Command
You can also check your website status using command lines. For Windows and Linux users, open the Command Prompt or Terminal and type ping followed by the URL you want to test.
For macOS users, access the Ping tool from Network Utility and enter the website's IP address.
If the website is inaccessible, you'll receive a "request timed out" message.
Use a Website Status Checker
Using a website status checker is also worth considering. This tool tests your website availability from multiple servers. Also, you can use it to check if any particular countries block your website.
Many website status checkers offer free services or trials, like Dotcom-Monitor, IsItDownRightNow, DownDetector, or DowntimeReport. Simply enter your website URL and hit enter to see the result.
2. Try and Pick a Website Uptime Monitoring Service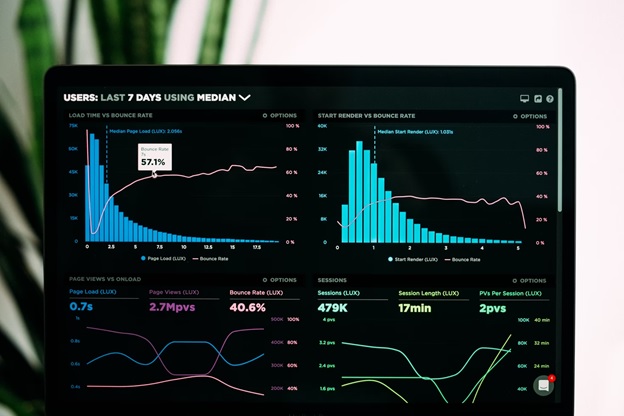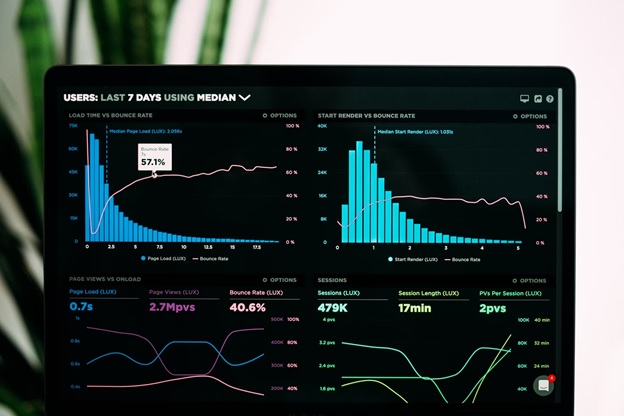 Website uptime monitoring services help you easily keep track of your website status. They send notifications or warnings via text messages or emails if your website experiences downtime.
Website monitoring services like StatusCake, Montastic, and Uptime Robot provide a free trial with limited features. For example, you will get limited URLs monitored, basic uptime monitoring, and speed testing.
It is a great practice to test their service before upgrading to a premium plan. Keep in mind to check each plan's pricing and features beforehand.
3. Understand the Four Types of Uptime Monitoring
Website monitoring services use various techniques to check your website status. It is recommended that you understand these uptime monitoring types to maximize your knowledge and better monitor your website.
HTTP Monitoring
It constantly checks whether your Hypertext Transfer Protocol (HTTP) endpoints are working. So, once downtime occurs, it gives an update about your website's status.
Ping Monitoring
It helps assess the strength of your connection based on the ping's response time. Also, it gives information about the website uptime and downtime statistics.
DNS Server Monitoring
The domain name system (DNS) monitoring conducts regular checking on DNS records. Also, it notifies you if there are any unexpected issues like DNS spoofing or hijacking. So, you can work on fixing the issue immediately.
TCP Port Monitoring
The Transmission Control Protocol (TCP) is the standard that allows data to be transferred from one network device to another, ensuring no data loss during each transmission. It helps to monitor your site's uptime by alerting the user when there are any errors during the transmission.
4. Monitor Secure Socket Layer Certificate
An expired Secure Sockets Layer (SSL) certificate can prevent visitors from accessing it. That's because most browsers will display a warning sign alerting visitors and might even block them from accessing it.
Leaving your site without an SSL certificate damages your website's reputation, as it makes it look suspicious and dangerous. Also, it will make it vulnerable to cyberattacks or considered scam sites.
Make sure that your site always has a valid SSL certificate in place by setting up an auto-renewal.
What Causes Downtime?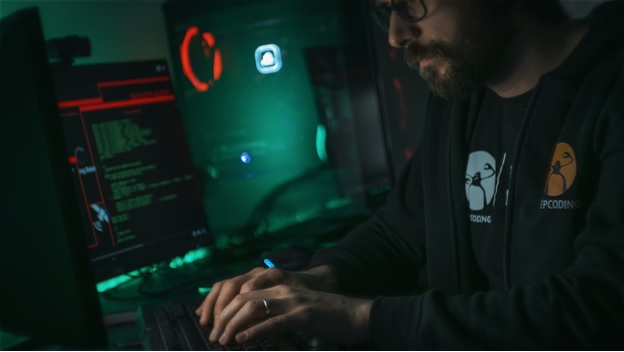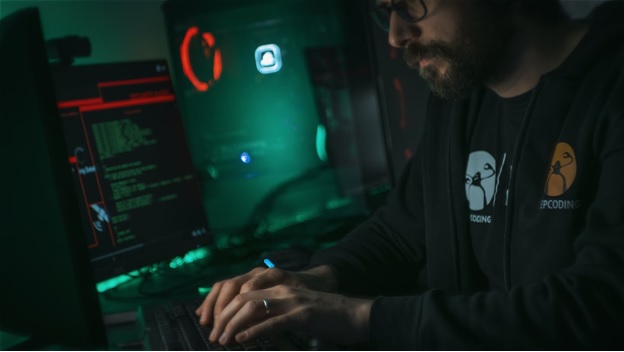 When downtime occurs, it is crucial to take immediate action to bring your website back online. However, downtime may be caused by several factors, as follows:
Scheduled Maintenance
While website maintenance ensures your site performs at its peak capacity, it might cause a temporary downtime. So, it is recommended to perform maintenance during off-peak hours and put the website in maintenance mode to reduce traffic loss and bounce rates.
Cybersecurity Attacks
Cybercrimes are a threat to any websites that don't implement standard cybersecurity or proper website monitoring. Cybercriminals can easily bring your website down in many ways, like injecting malicious codes, overloading the servers with DDoS attacks, or stealing its credentials.
Hardware Failures
Hardware like physical servers, networking and computing equipment wear off and break down over time. Thus, hardware failures can cause your website to be inaccessible unless the hardware is replaced or upgraded.
If you experience frequent downtime from your hosting provider, it is better to check with them if there are any issues regarding hardware maintenance on their side.
If left unattended, it will impact your website's reputation, traffic, and conversions. Also, don't hesitate to move to another web hosting provider if the problem persists.
Traffic Spikes
Receiving constant traffic on your website is great. However, when there are traffic spikes, it may slow down the site's response time and even cause downtime.
Sometimes, that even happens to popular sites like Quora, Reddit, Facebook, and Google. To solve this issue, upgrade your hosting plan to get additional resources or pick a reliable web hosting provider that offers great uptime.
Conclusion
Uptime monitoring helps you improve your website's reputation, visitors' trust, and conversions. That's because quickly identifying downtime allows you to take immediate action and minimize any potential damages.
Keep in mind that downtime can occur at any given time. So, we recommend using uptime monitoring tools and services to make sure issues don't go unnoticed.
Here is a recap of the best practices when it comes to monitoring your site's uptime:
● Check the website status
● Select a suitable uptime monitoring tool
● Understand and implement the four types of uptime monitoring
● Monitor the SSL certificate
Even though downtime might happen unexpectedly, now you are ready to deal with it. Good luck with developing and growing your website!