11 Graphic Design Software to Support your Social Media Marketing Campaigns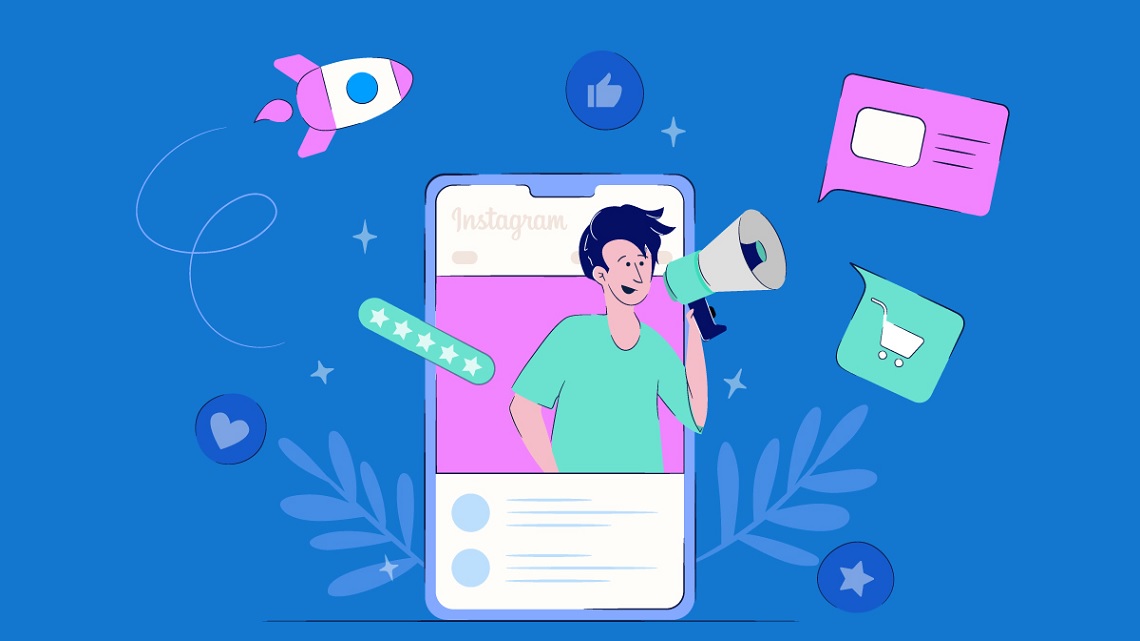 Three fun facts that inspired this resource:
Over 65% of digital marketers are using visual aids in their content strategy
80% of digital marketers rely on graphic design to lift their social media marketing efforts.
The average person remembers over 60% of visual info three days after seeing it; they remember only 10% of written content.
These graphic design statistics suggest a few things. Firstly, the majority rely on visual assets in their content strategy. Secondly, an even larger majority rely on graphic design assets, particularly in their efforts on social. Thirdly, we probably should have presented this information with an infographic.
Graphic design is rife in digital marketing and even more so in social media marketing. Yet, not everyone is in a position to hire an in-house graphic designer. This is especially the case for those small businesses just getting started in their content marketing game.
That's not to say businesses still can't rock some stellar graphic designs to support social media strategies. It just means they need to rethink how they create and use them. Introducing graphic design software to support your social media marketing efforts.
It's low lift, minimal dedication, and is often a lot cheaper than a full-time resource. If you know you're in need of graphic design but aren't in a position to fork out for a designer just yet, here are 11 graphic design software you can invest in that won't break the bank.
11 Affordable Graphic Design Software to Boost Your Social Media Efforts
Our Top Three Pieces of Design Software For Social Media
1. Pitch—The One With Inspiring Templates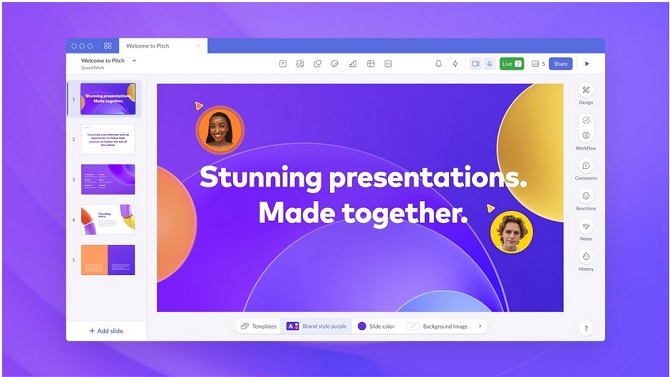 Number one on our list for graphic design software is Pitch. Now, Pitch is most commonly known as collaborative presentation software. However, it's not uncommon for social media managers to take this resource and run with it.
Delve into the hundreds of templates for inspiration, and create stunning one-pagers for infographics, social campaigns, or create visuals with eye-catching CTAs to help you stand out in news feeds.
You can also consider taking Pitch up for the organizational side of your social media marketing strategy. You can use the platform to present social results, plan marketing campaigns, or put together an influencer deck to help you bag that perfect-fit social celebrity.
2. Canva—The One We All Know and Love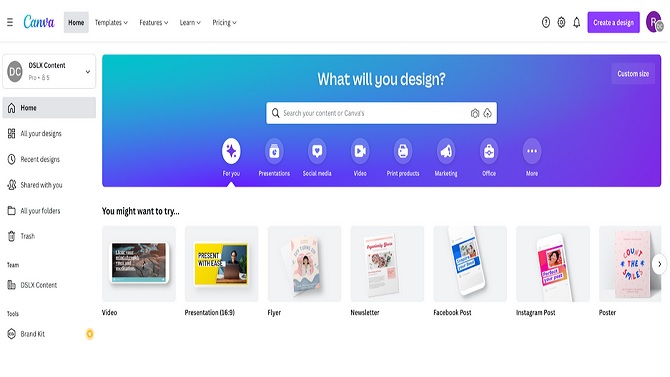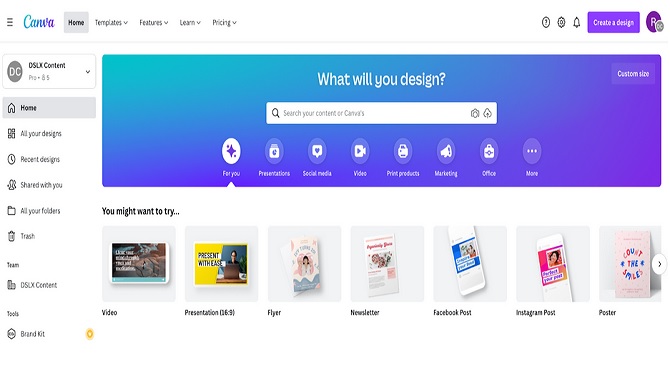 Canva is a go-to tool for most small businesses, and for good reason. In our canva review, the platform won praise for its easy-to-use interface, its 250k+ template gallery to get you started on your graphic design journey, and its 5GB of free cloud storage.
Plus, if you're looking to level-up from the free plan, the pro plan is pretty kind. It starts at just $12.99 per month and comes with over 100M stock photos, videos, audio, and graphics. Bye bye, Unsplash!
3. Adobe Suite—The One For the Design Pros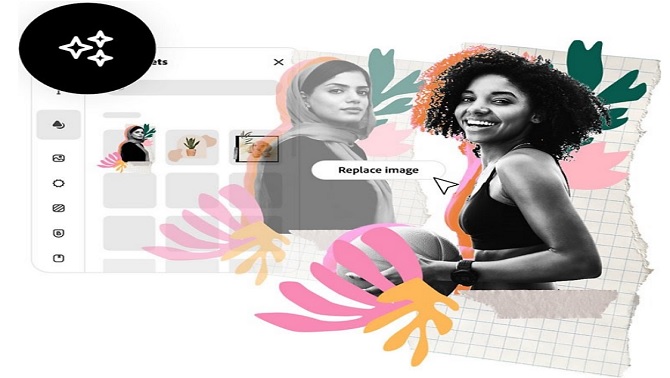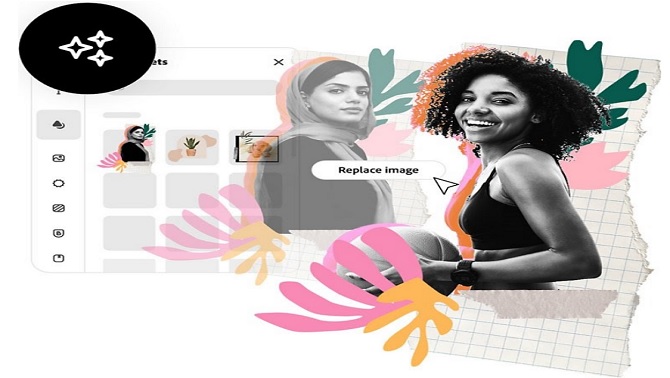 Depending on your background, and your product niche, will determine if the Adobe product suite is right for your social media business and where it's at today.
Why?
It's not one for the faint-hearted. Although it's not unheard of for self-taught designers to become pros with Adobe, you'll need to put in the hours to get anywhere fast.
However, the end result is always worth it. The Adobe suite, now known as the Creative Cloud, includes:
Photoshop
Illustrator
Indesign
Premiere Pro
XD
At the time of writing this article, Adobe is offering 40% off your first year, bringing your monthly subscription down to $34.49. Not bad at all, considering the power-house of tools this cloud offers.
Our Runners-Up For Top Graphic Design Software
4. Easelly—The One For Effortless Infographics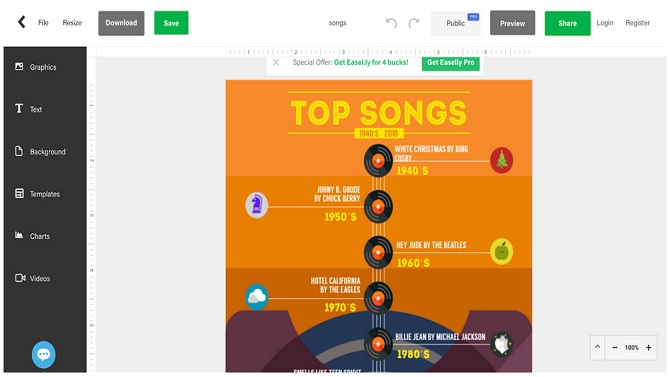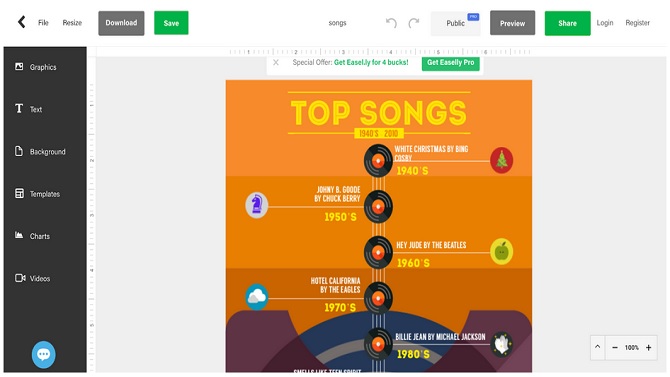 Jumping from one for the design pros to one for those with little to no design experience, welcome Easelly. Effortlessly turn that lengthy white-paper or research excel sheet into an infographic people actually enjoy.
Their pricing is just as simple as their software, and for a $5 monthly fee you could be creating infographics that win you more shares and engagement than your current solution.
5. Pixlr—The One for Image-Dependent Businesses
Pixlr is largely known for its capabilities with images over graphic design. It's also good for those that need to find a balance between the two.
The platform comes with a heap of graphic design templates for you to work from. It also allows animations, lets you effortlessly remove backgrounds of images—no photoshop skills needed—and lets you put together high-quality collages in minutes.
There's a free forever plan with Pixlr, or you can level up to one of their paid plans and get access to more features and resources to keep your social media game at the top of the game.
6. Venngage—The Infographic Maker the Pros are Using
Trusted by the likes of Airbnb, Google, The New York Times, and HubSpot, Venngage is on the list by popular demand. This graphic design tool specifically focuses on creating infographics in three easy steps.
You'll have a library of over 7,500 templates to work from, can personalize every element, export, and upload to your social media scheduling platform in a few clicks.
Of course, with such big names using the tool, you'd presume it comes with quite a hefty price tag. You're not wrong. Despite there being a free plan to get you started, the Enterprise plan climbs up to a steep $499 per month!
7. WordSwag—The One For the Typography Masters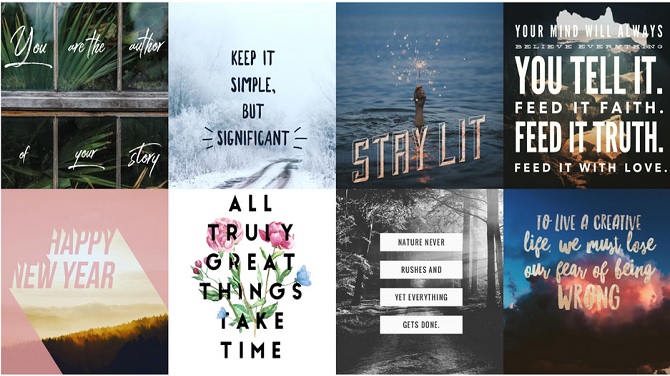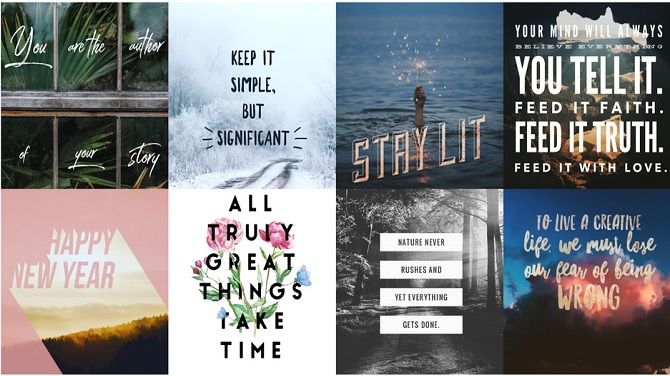 Now, you may say that WordSwag is out here stealing jobs, and you wouldn't be so far from the truth. We've all seen those stunning Instagram posts with word art scrawled across the image that make us stop and contemplate life.
You don't need a full time designer to help your brand achieve this style of social media post. In fact, you don't even need your laptop as this is an iOS app, and a free one at that. It's scored a solid 4.8 stars out of 5 in the app store, and is definitely one for those on-the-go social media managers out there.
8. Vectr—The One For Creating Vectors in No Time at All
When you step into the world of Vectr, there's a high chance you'll recognize a few branding elements from some of your social media favorites. Vectr enables you to edit vector graphics like a pro, but with all of the drag-and-drop functions that us non-designers love.
The tool will allow you to collaborate in real time with your team, and is completely free to use. There are also some nifty AI-powered time-saving tools and features, as well as a chat function if you ever get stuck.
9. Snappa—The One Competing With Canva
Snappa has got it all. The platform allows you to effortlessly whip up graphics for your social feeds that will have your followers stopping in their scroll. The platform has been featured in Forbes, SemRush, Hubspot, and Buffer, and it definitely gives Canva a run for its money.
Coming in a little more expensive than Canva, with a team plan at $20 per month, the tool is still a hot contender for those social media managers lacking design resources. The tool lets you pick the ratio of your visuals going on your social platform of choice, hosts a wealth of templates to get you on your way, and boasts an image library supporting 5,000,000+ free stock photos to choose from.
10. Desygner—The One For the Full Branding Experience
Desygner takes graphic design a step further, enabling you to create every branding asset your business needs within the platform. From a selection of useful features like PDF editors, background removers, and animation options, there's no wonder it's used by brands like Accenture and Carrefour.
Get started with a 14-day free trial, or jump straight into one of their plans, all below $10 per month.
11. Visme—One For the Seasoned Designers and the Newbies
Visme is one that will streamline a designer's workflow, or will give those non-designers the opportunity to create stunning visuals for social media and beyond—much quicker than if they were to try their hand at photoshop or illustrator.
The platform allows you to build presentations, charts and infographics, branded docs, and those much-desired social posts. There's a free plan with the basics available, to a business plan of $29 a month, and an enterprise option you'll need to get in touch with them about.
Wrapping Up Our Top Graphic Design Software For Social Media
That's all for now on our top graphic design software for you to try this year. Hopefully, you've found some new potential platforms to consider. Definitely make the most out of their free plans before dedicating to a yearly subscription, find what's best for your design maturity level, as well as the type of social media strategy you're running.
Lastly, don't limit your tool to solely the use of social media, there's a high chance other departments and roles within your business can make the most out of this tool as well—sharing is caring!