7 Brain Training Apps to Download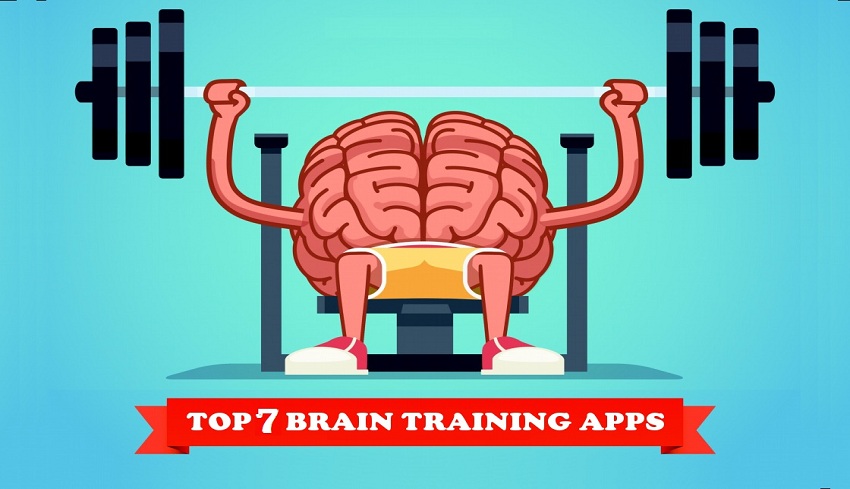 Nowadays, there are tons of apps for our smartphones available. All the apps have different purposes. Some help us to communicate, others entertain. Also, there are a lot of brain-training applications in the list of the most downloadable apps.
These applications boost brain activity by driving users to resolve complicated tasks, resolve quizzes, and find solutions. Most of them have a lot of different topics to improve memory, attention, math skills, etc. If you want to boost your brain with a smartphone's help in your pocket, check out the top seven apps below.
Peak
It is a very popular mobile game that is developed to level up your brain. This application allows users to play 45 different games that are developed to improve different skills. These games are not about resolving puzzles and combining letters in one word.
All the games are unique, have great graphics, and drives to resolve well-thought-out tasks. Also, all the games are sorted by categories. For instance, if you have five free minutes, grab your smartphone, open the coffee-break games category, and play one of the fast brain training games.
One of the most popular games to train memory shows a field with bombs and two dots. In a few seconds, all the bombs become invisible. To pass a level, you need to remember the bombs' locations and build a safe path from one dot to another.
Brain It On
It is the best app if you want to learn how to think out of the box. There are a lot of different levels that require you to build a path for one or several objects to a particular destination.
To build a path, users are allowed to draw anything. There are no limits. However, there is one thing that you should notice playing this game. After drawing objects and hitting the play button, the app simulates gravity.
You need to take this into account and create complicated mechanisms that will help you put a ball into a cup above, for example.
Elevate
This one is the most popular brain training app on AppStore. It has an enticing design that implies a lot of beautiful graphics. It drives to use the application more frequently. The app has 35+ games and a thorough scoring system. It shows your progress in different topics and highlights the most gained parts of your brain.
Using Elevate, you can gain these skills, such as writing, listening, speaking, reading, and math. This is a must-have for international students with poor English as it helps improve vocabulary. A lot of interesting tasks can help sharpen knowledge and improve English significantly.
If you're a student with bad academic achievements, the question, "Who can do my essay for me?" may appear in your mind frequently. If so, don't be shy to order college papers online to increase your college score.
MindPal
It is a popular brain training app with a large number of downloads. The application implies roughly 40 games that help gain speed, memory, attention, flexibility, and problem-solving skills. The advanced progress tracking system will always keep you updated about your results.
One of the problem-solving games requires users to connect two dots. However, the line that connects these dots should fill all the spare space. The first ten-level is easy, but every new round will require you to develop a thorough tactic and try dozens of different options.
Lumosity
This application gathers the most interesting games for training memory, attention, and math skills. The game adapts to users' learning capabilities and delivers well-tailored-tasks with the perfect level of complexity. The app can also track users' progress and provide detailed reports on achievements.
One of the games drives a user to separate sunflower seeds using a stick to provide an equal number of seeds to two birds.
Left vs. Right
It's a well-known fact that there are two parts of the brain. This app gains both of them by driving users to resolve different puzzles. There are 51 games in total. They help develop awareness, reflex, patience, etc.
For instance, to develop precision, a user needs to pick blocks of one color in ascending order. Also, it's forbidden to pick blocks of different colors to pass a level.
Brainwell
It is a comprehensive app that helps develop a large number of skills thanks to a huge library of interesting and fun games. To train math and problem-solving skills, there is a great game that shows a few math problems. To pass a level, a user needs to resolve all of them fast and tap from small to high. The app also can track users' scores so that you can compete with other players.
Bottom Line
If you have some spare time or want to gain your skills, playing brain training apps is the best way to achieve your goal and pass the time.
Fortunately, we can carry our smartphones everywhere to improve your skills while waiting in line or during a coffee break.