Having a good-looking website is not enough for achieving business goals. There are so many factors responsible for making your site successful by increasing your website rankings.
Search engine optimization SEO is the major factor in making your website successful. There are more than 200 plus ranking factors considered today so it's really difficult to rank our website. SEO algorithms are changing daily making more ranking factors. You have to deal with these things and continue to grow your website.
If you want to overcome such issues then you have to understand all SEO factors and their updates regularly. This will surely help you to run your website at a high ranking.
There are plenty of SEO tools available on the internet. If you feel confused about what to choose then this article is only for you. Here we have described the best SEO tools that will help you to raise your website rankings.
Let's discuss these best tools for 2023
Ubersuggest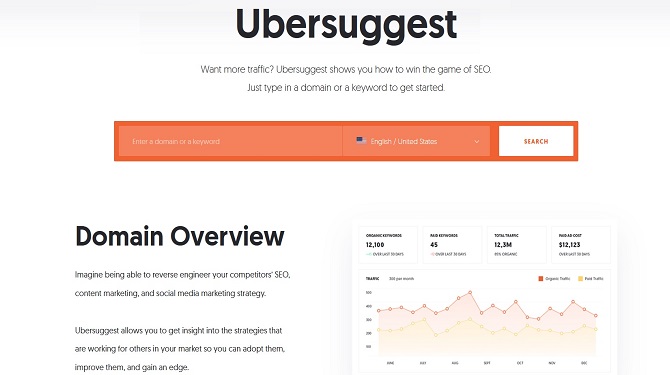 Ubersuggest is one of the commonly used SEO tools. This tool is best for beginners and also for professionals. It has so many useful features and is easy to use. It provides keyword research, domain authority score, finding competitors, collecting backlinks data, and so many other SEO-related issues. This tool was created by Neil Patel and it is good to use.
Ubersuggest comes with a user-friendly interface. It doesn't need professional skills to handle this tool. As this tool is much easier, it is used by most small businesses. This is a very effective tool.
Features of Ubersuggest:
It helps to generate keywords ideas having low competition
The content idea tool helps to find so many content ideas for the user
The website audit tool helps the user to fix up the error issues and other related issues
Backlink tools help to generate and connect the websites to high domain websites
This tool analyzes your competitor's website data for you
KeywordChef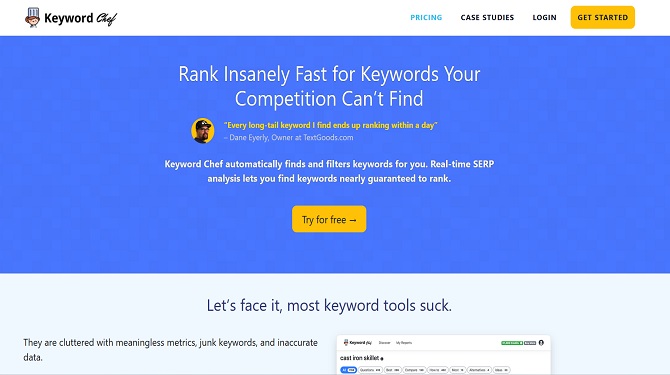 If you want long tail keywords then keyword chef serves you better in this. It is a long-tail keyword research tool. This tool finds plenty of relevant keywords that can rank up. It has many useful filters that provide hidden keywords.
SEO algorithms need easy-to-rank keywords for this keyword chef is the best tool. This tool identifies various keyword opportunities for your website.
Features of keywordChef:
Finds easy-to-rank keywords
A feature that allows to find automatic search and finding keywords
It performs the real-time SERP analysis for keyword
Voice search keywords are also generated by using this tool
Ahrefs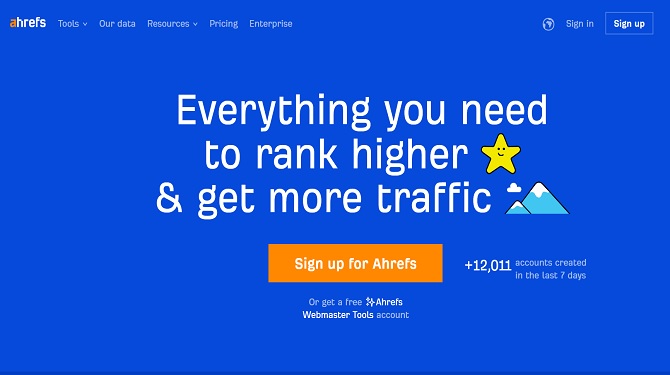 Ahrefs is a well-known SEO tool having a set of useful tools. It is a trusted website for various brands. Brands like Netflix, Adobe, and Uber actively use this tool. This tool comes with a complete SEO toolkit. These tools help to find keywords, build backlinks and perform other SEO tasks faster and more easily. Ahrefs is the best tool for getting traffic estimates and good top pages.
Features of Ahrefs:
The site explorer tool provides all essential data of any website or the Domain
Gives data related to domain rating, backlinks, website traffic, organic keywords, total traffic, and traffic value
Keywords research tool provides plenty of keywords having good ranks
This tool can track your website keyword positions and its actual rankings
SEO Site Checkup
SEO site checkup is one of the SEO optimization tools. This tool is known for its instant analysis of SEO issues. This helps you to know your site's competitors' profile and their analytics. All the analytical reports provided by SEO site checkups will help you in managing your website.
This site gives you all the issues of your website. This tool also helps in solving those issues. You just need to enter your site URL into the search box. You will get all the analytical reports through this tool.
Features of SEO Site Checkup:
This tool checks all the components of on page
Detects the keywords and meta tags
Checks the website speed
Checks the site security
Helps to conduct the data test of error 404 web pages
This tool checks mobile design to see the mobile-friendly site
Siteliner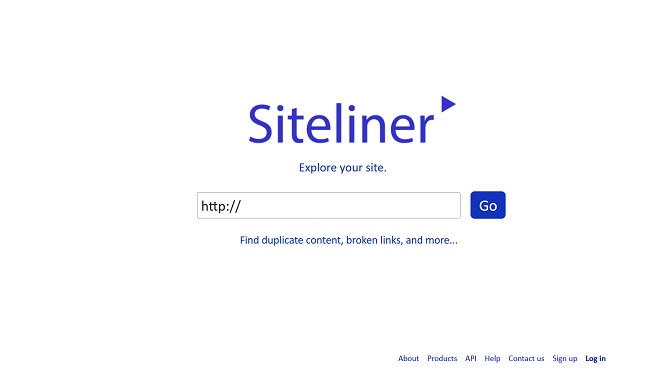 Siteliner is the best tool for analyzing duplicate content on your website. This tool checks for duplicate content on the website. This easy-to-use tool helps you to manage your duplicate content by providing you with a detailed report.
Features of Siteliner:
Checks the duplicate content on your website
It helps to find out the exact number of duplicate content
This report can be downloaded in the PDF format
Along with duplicate content, this tool also gives information about broken links and it's skipped pages
Semrush
Semrush is the popular SEO tool commonly used by most content creators. It provides SEO audits, percentage of site traffic, backlinks, etc. Using this tool, users can do keyword research, content topic research, and so on. Users get a detailed analysis of their site competitors. Semrush is the combo set of tools including all SEO tools. If you are in search of only one tool that will assist you in all your SEO work then semrush is the best one for you.
Features of Semrush:
Conducts technical audits of any site
Conducts domain score and its competition
Backlinks analysis
A content analyzer helps to measure the content quality
Keywords research tool helps to find out low competition keywords on any site
Moz Link Explorer
It is the link analyzer. Moz link Explorer analyses the link and gives a detailed report. This tool offers a comprehensive view of the backlinks and the webpage metrics along with domain authority and page authority.
You can earn higher ranks by analyzing the links. You can defeat your competitors by conducting such an analysis of your links.
Features of Moz Link Explorer:
Find out and fix your broken links
Check out the spam score of your links and fix them up
Find out various opportunities by quickly discovering the competition and competitors
Users can get lost connections along with new ones and the top performing links for your website
Google Pagespeed Insights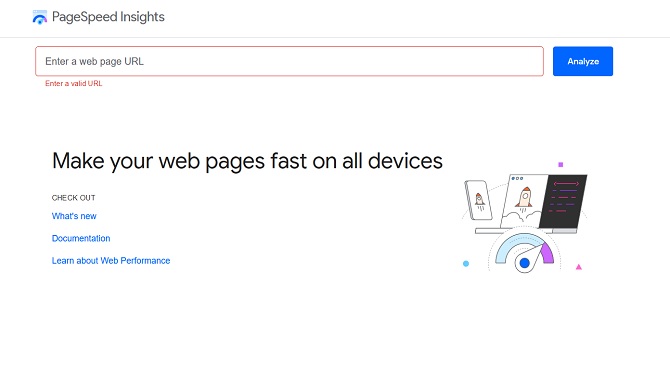 Website loading time is one of the major concerns of site owners. A site with better speed gains more users instead a slow site tends to lose users. For checking the website speed you need a trustworthy tool and that is Google page speed insights.
This tool helps you to measure your website speed. It's free to use tool that checks for speed and improves it instantly. It provides easy solutions to speed up your website speed. As the page speed matters most so you have to give priority to the page speed so you can avoid any kind of penalties regarding page speed.
Features of Google page speed insights:
Helps to measure the website speed in three options fast, slow, and average
You can get useful suggestions, and advice to improve website speed
It is useful for both the mobile and desktop PC
Netpeak Spider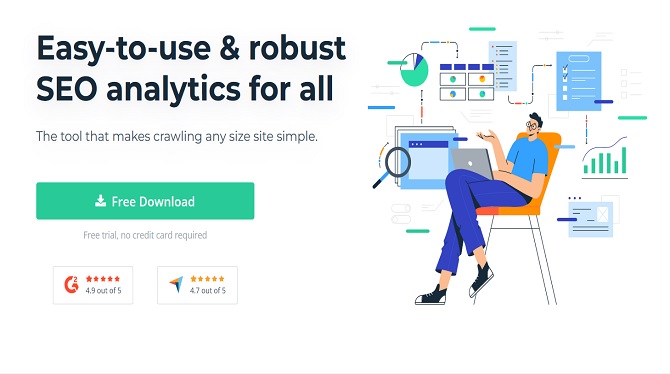 Netpeak spider is one of the tools for SEO optimization. It works like a crawler for regular use. It helps in analyzing website systems, auditing SEO, resolving and quickly searching the issues, etc. This tool is designed for desktop purposes specifically on Windows.
Features of Netpeak Spider:
It helps in determining Headers, titles, pages, titles, etc
It helps in the extraction of source codes with the help of scraping functions
This tool analyze broken links, outgoing and incoming links, also identifies the duplicate content
SEOquake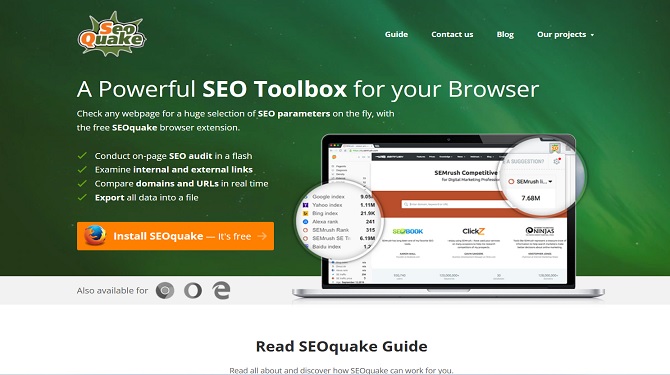 This is one of the popular SEO tools which provides the best services for optimizing the SEO of any website. It is an extension for desktop PCs. It displays the overall SEO factors.
Features of SEOquake:
This offers on-page SEO analysis for any error, and it also offers a complete audit of the website
It has the best work fluidity, it can analyze all kinds of SEO factors in real-time
SEOquake helps in displaying the total web pages, age of the domain, shares as well as the external links
Conclusion:
There are so many tools available on the internet but the above-mentioned SEO tools are the best as well as trustworthy. Some of these tools are free to use and some are paid if you are a beginner then go for free versions. If you want some extraordinary features then go for paid versions.
Check out all the tools and choose your best one. Once you feel familiar with such tools then you will get all the benefits from them. Do experiments by using various SEO tools so that you can get a better experience along with better results. Go for it until you achieve your business goal. Thanks for being with us till the end of this article.