8 Best Logo Maker Tools to Create Your WP Site Logo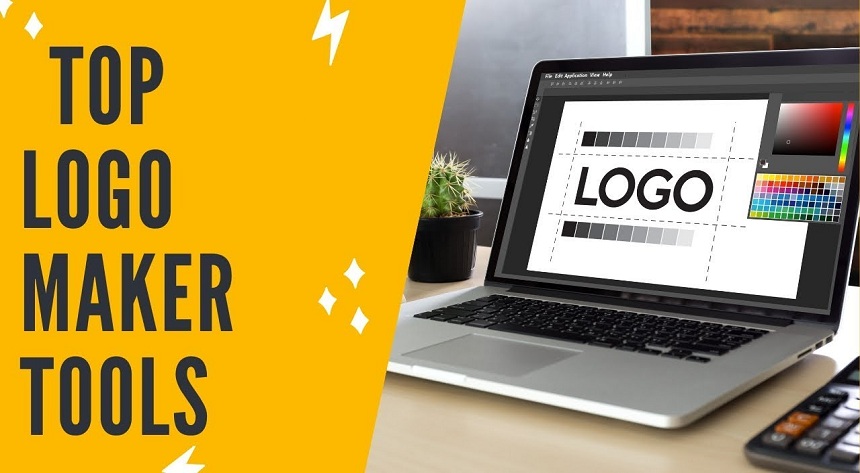 WordPress is an amazing site to give your digital work a kick-start. Be it blogs or websites it is a powerful tool that allows your content to gather global exposure. If you are into blogging and wish to start with WordPress, logo designing is your primitive work.
However not being a professional designer, things may keep you holding back. Hiring designers can be an option too extravagant at the same time. Such circumstances call for an extending hand from these famous logo maker tools.
The road to creating a beautiful logo depends on:
1. Crello
With Crello logo maker, designers and everyone in need of an original logo for their online platforms can create one in minutes. This graphic design tool services for creating logos. It helps to independently make company logos of any complexity and style. Offer the necessary tools, templates, fonts, and layouts.
Crello is in demand among studios, designers, and freelancers as it offers 30,000+ professional templates and an extensive media library for their customization in one place. Its intuitive interface encourages users to try all the editing features even with no design skills in the pocket.
Try Crello if you need a distinctive logo for social media or your business website. The tool offers dozens of formats, and you can literally design your brand here.
If you are on a mission to create stunning logos, Logo Crisp must be on your checklist. With a hassle-free registration process, you can choose from 10,000 distinct designs.
All you need to start with are inputs of your company information, followed by selecting a design that fits your profile. Customize your design, add catchy text, font styles, find the best colors, and download.
There are days when you may lack creative thoughts, even though you may not be a professional. You can always count on creativity skills from designers to keep the creative spark alive!
3. Tailor Brands
It is a fantastic platform with automated branding options to launch your company's first look. With Tailor Brands, you can create the most advanced logo designs with a professional tinge to them.
If you are a freelancer or a newbie to the business world, Tailor Brands Logo Maker is a name that offers you stunning logo arts. With thousands of ideas in your footstep, it is a completely free logo maker.
With robust artificial intelligence, it clearly understands your requirements. Create, edit, and re-design your logo endless times and pay for only those you consider great!
If you are tired of registrations and logins to craft your perfect logo, here's designapp.io for you. Free from unnecessary sign-ups, they provide a fantastic platform for curating eye-catching logos.
It helps you start your design from scratch and add a professional touch to them. You can also select some templates for a meager amount if you lack ideas.
Suppose you are on a mission to draw palm tree designs and you are missing that spark. Rekindle your ideas with examples of palm tree logo designs and find similar ones on designapp.io.
5. Logo Garden
Another seamless platform for professional logo designs, you can look up for Logo Garden. Without hindrances of registration and information sharing, you can start with design and save your best work.
Also, if you feel naive at creating designs, you can click on their make logo for me option. With such viable alternatives, you have items with a complete professional touch for a small fee.
Moreover, you get revisions on designs up to 3 times. Also, there are free inclusions of high-resolution files.
6. Constant Contact's Logo Maker
On days, you may miss out on the perfect guidelines to create a logo, if you are a designer. Being a freelancer, you may lack the dos and don'ts of a logo design.
Constant Contact provides a platform for creating remarkable logo arts. All you need is to visit their website, log in, and create logos from the auto-generated templates.
Also, you need to enter primary information about your organization; and stunning arts come your way.
Building a logo for your start-up is no longer a hassle. With Ucraft Logo Maker, get the best designs, cool templates, and fonts.
Moreover, you can select one distinct icon from numerous royalty-free vector ones. It is a super-simple interface that lets you find perfect business launching logos.
Also, polish your logos, cut-off unnecessary shapes to get that perfect one. Export your snap on any desired resolution for launching a business.
8. Graphic Springs
Create a brand image that makes eyes turn around with Graphic Springs. Design a logo that matches your company's image with advanced tools.
Moreover, you can get that perfect fit from the category page and edit graphics with ease. It gives you endless chances of editing, shaping, and re-designing your art until you create the one.
With the user-friendly techniques, even a newbie can create wonders on the artboard. Pay a nominal amount to download your final art.
9. Logo Genie
Just like a genie that grants your desired wishes, Logo Genie makes you find a perfect logo. It offers multiple options to choose your logo.
Also, you can add attractive texts, colors, and details to your design. Logo Genie helps you to start with cool graphic logos for your budding business.
Before you bid adieu
Some viable options on the Internet help you create cool logos on the go. Maintaining your pocket pinch, you can rely on these tools to start with pretty good artworks.