30+ Amazing 3D Street Paintings to Crave For!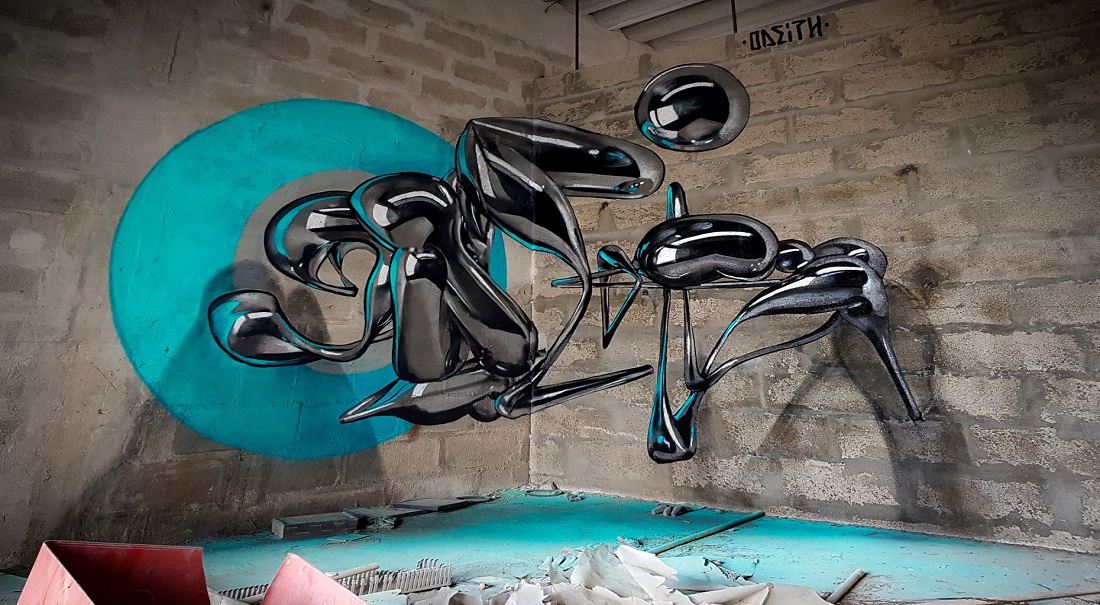 From 16th century wall paintings to contemporary street art. 3D art has always been an important means of presenting the artistic abilities of the public. The magic of this art form is created by painting a 2D image and looking at it from a certain angle or perspective so that it appears completely in 3D. Thanks to the Internet's ability to make everything viral around the world, 3D Street Art has gained immense popularity lately. 3D street artists have become famous for creating stunning designs for famous brands or just for public recreation.
This article is a continuation of a series of stunning street art works in 3D and showcases some of the best examples of this art form.
Visit Britain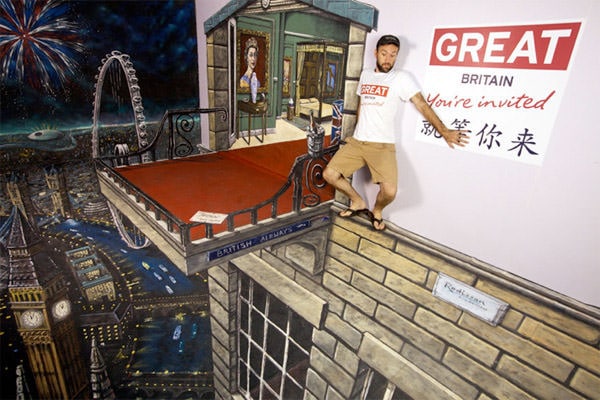 Self-portrait of artist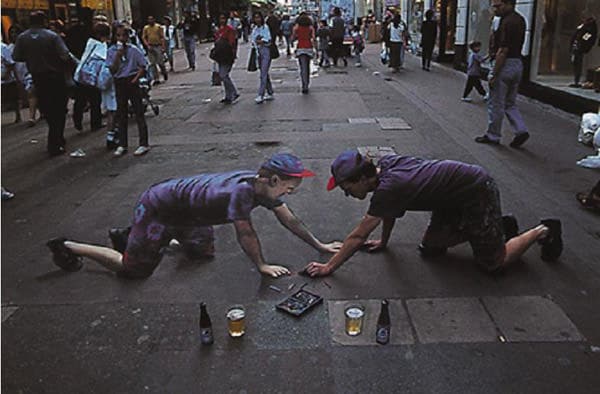 Escalator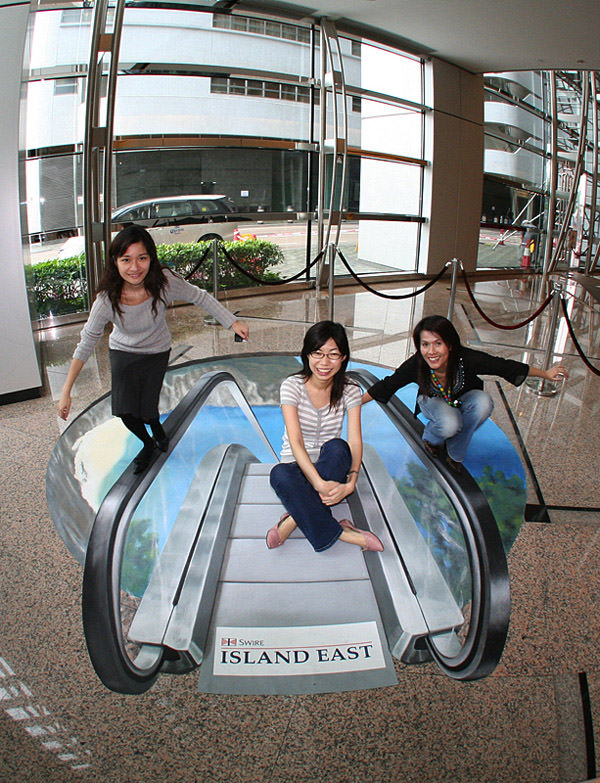 Reflection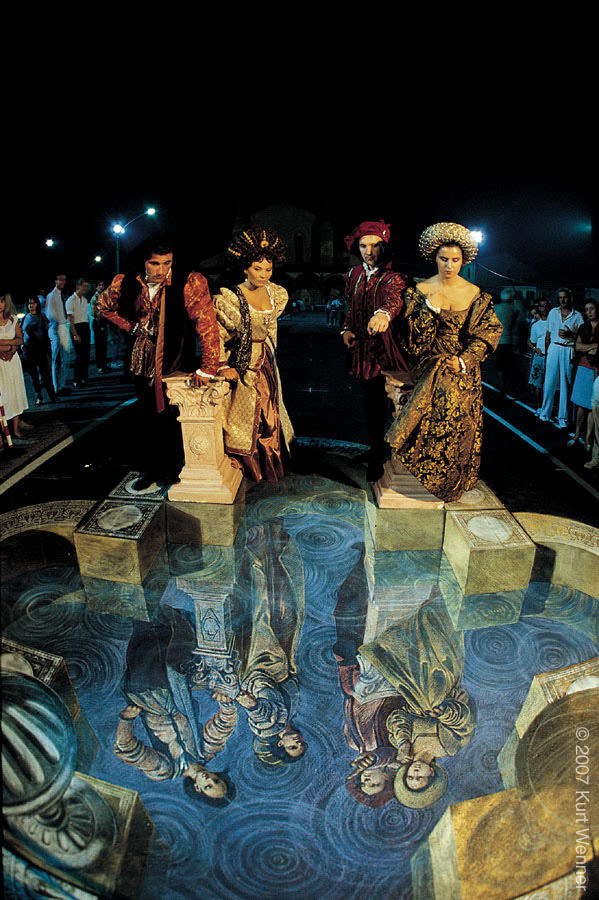 Reebook Crossfit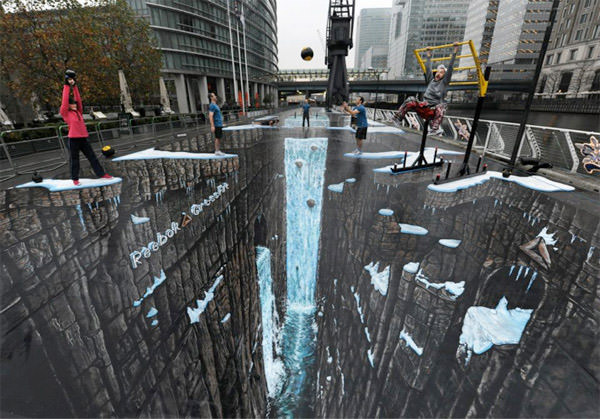 Raft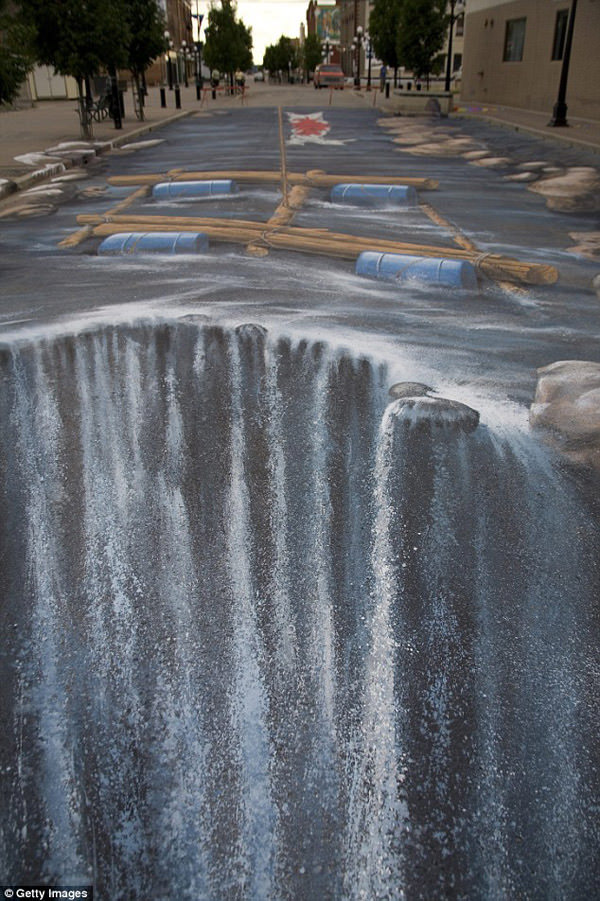 Treuhaus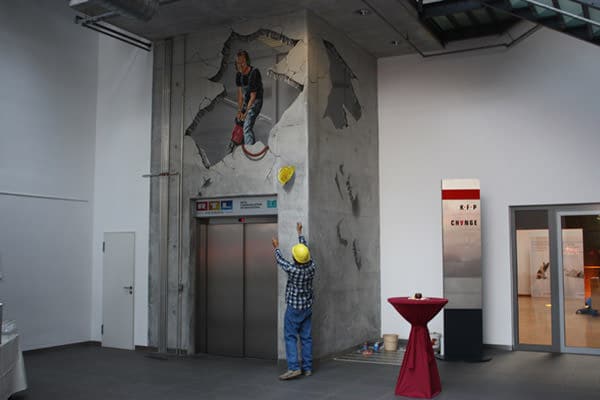 Train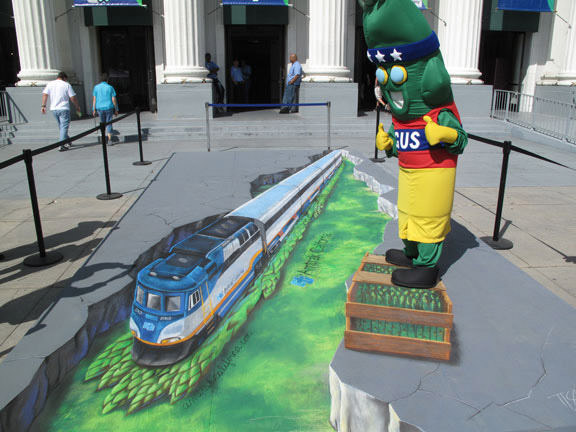 Brandon Trust bridge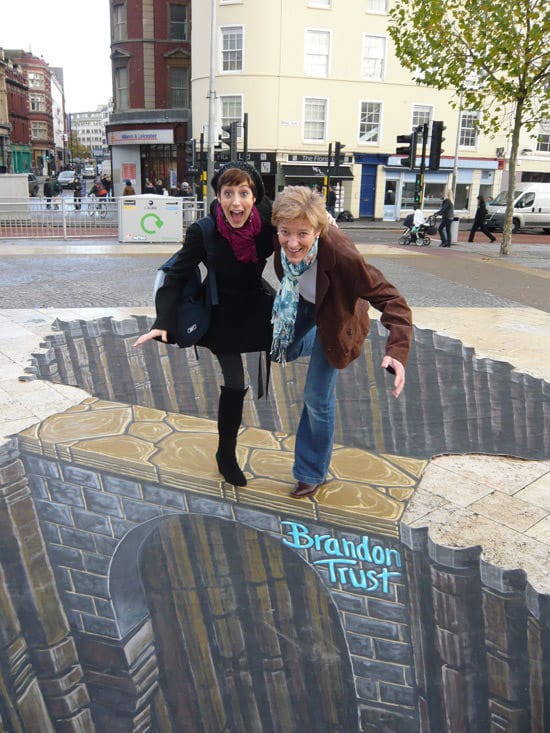 Jameson's Cult Film Club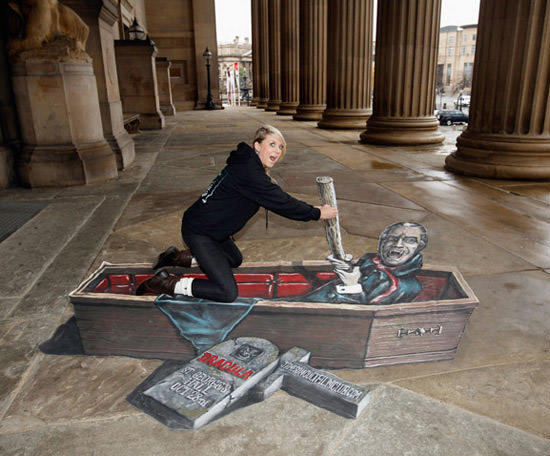 Interactive 3D Picture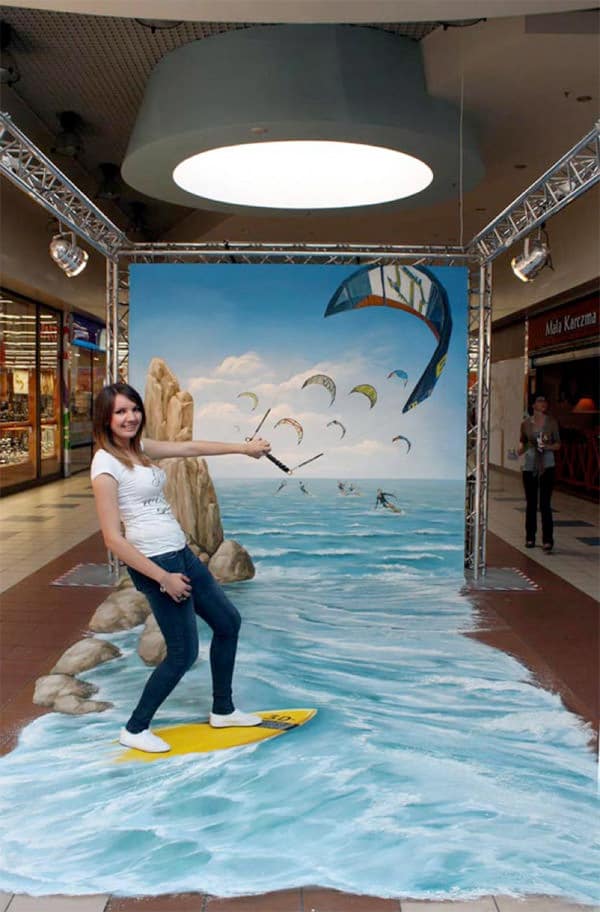 Hole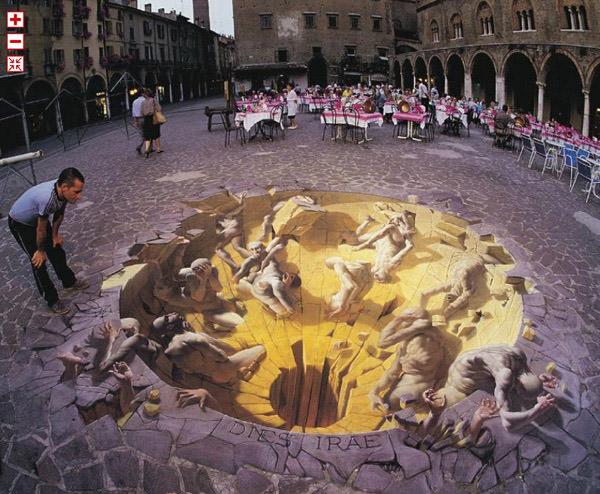 Mysterious cave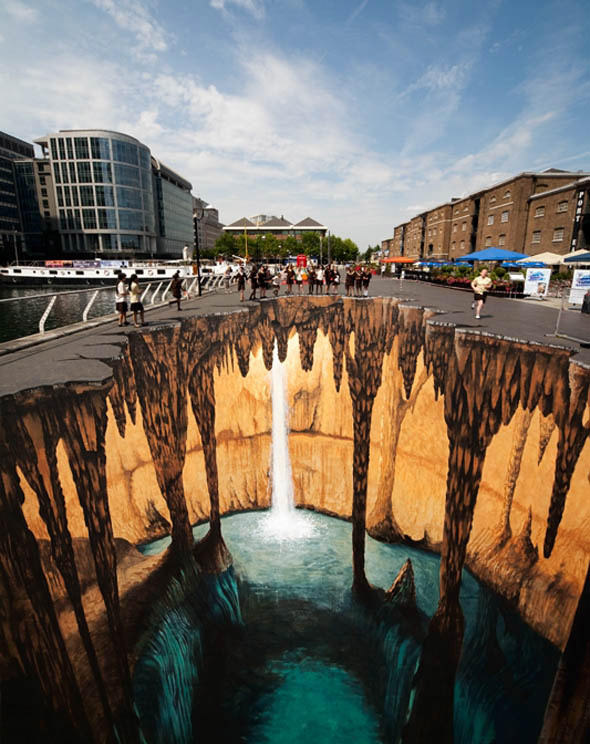 Melstorm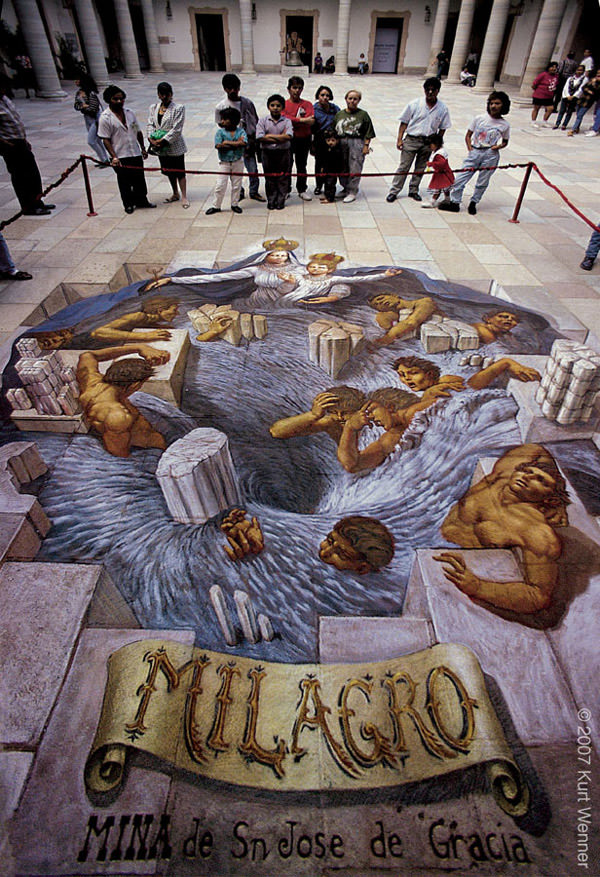 TV Tiger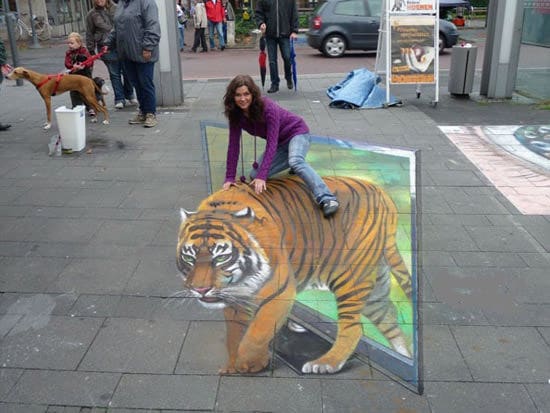 Swimming Pool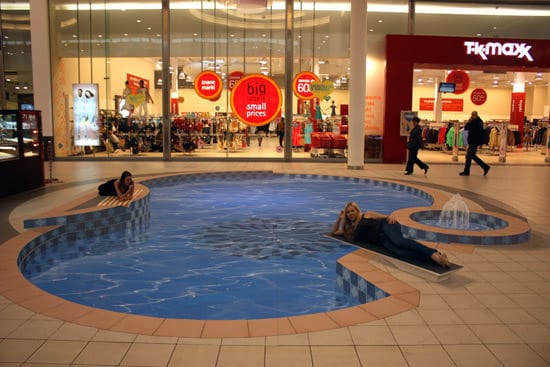 Hot river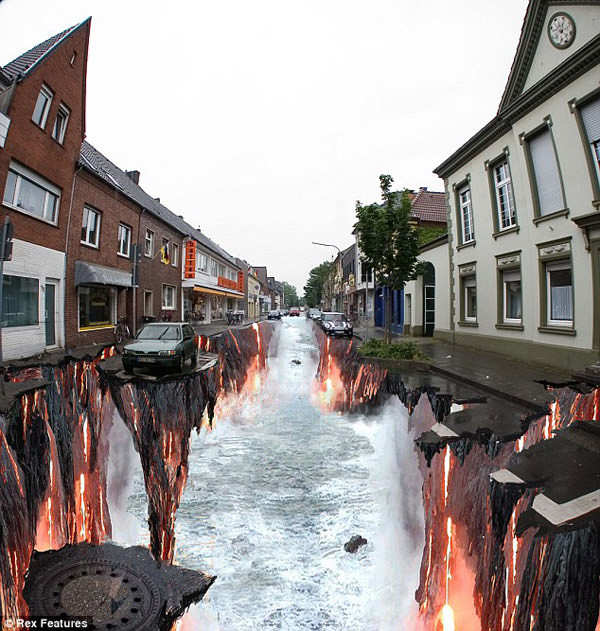 Nails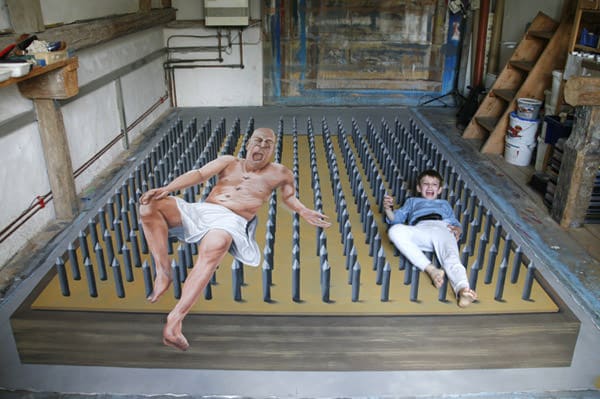 Asian Paints

Anti-AIDS campaign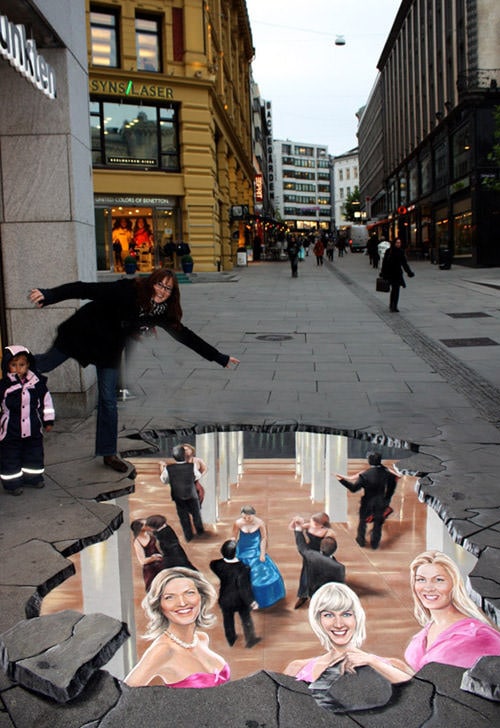 Hang on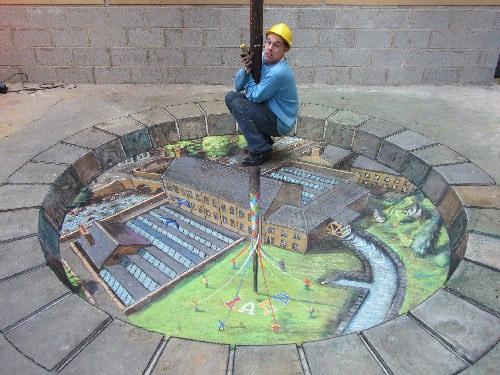 Escape of the mummy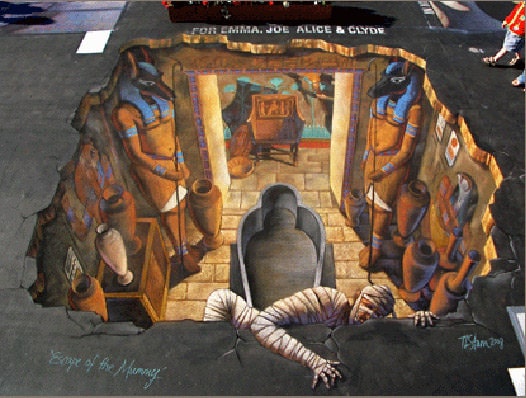 Relaxing giant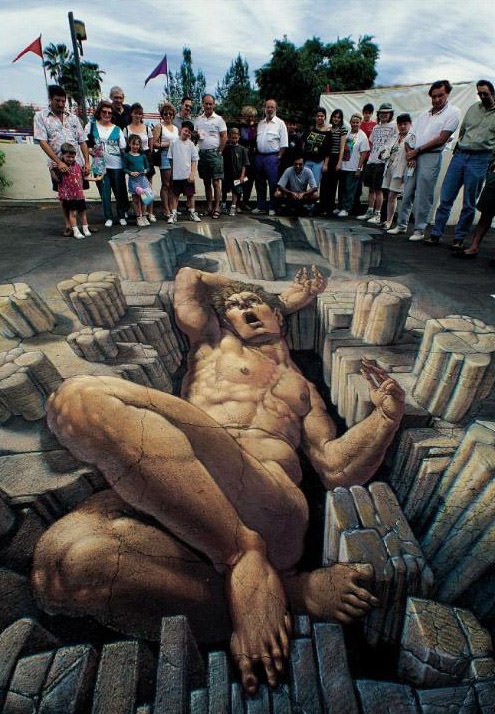 Max Rules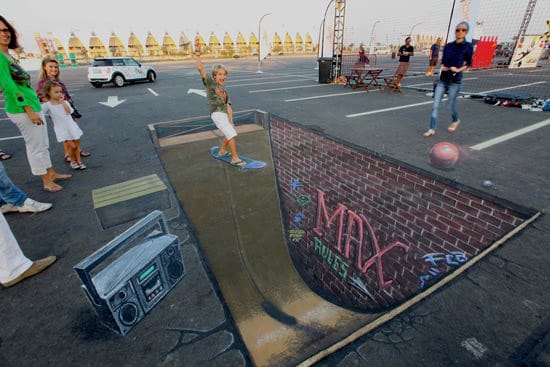 Lions Gate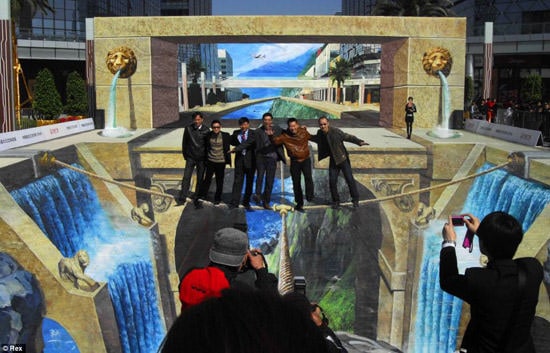 Crazy river
Johnnie Walker in Taipei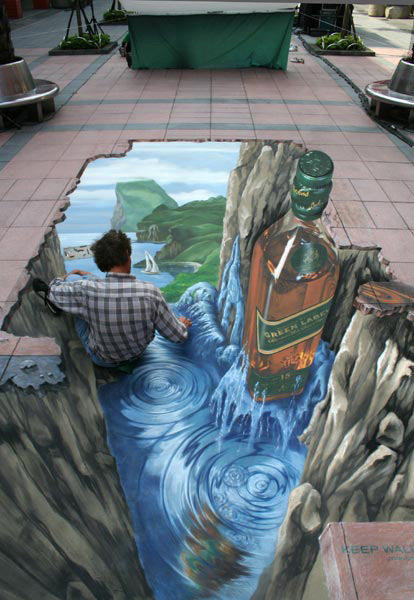 The world's biggest fly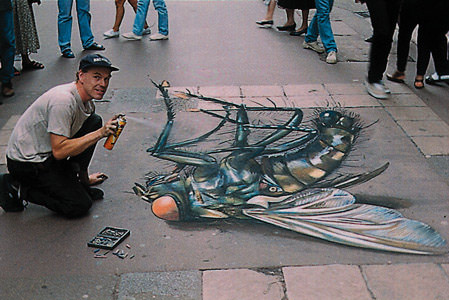 Shelterbox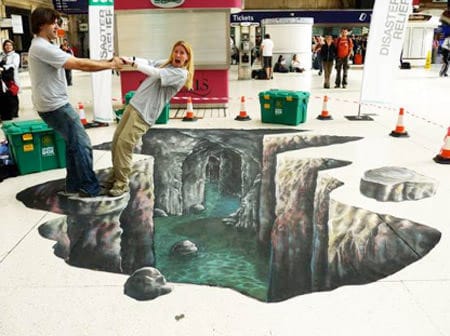 Accident Railway Station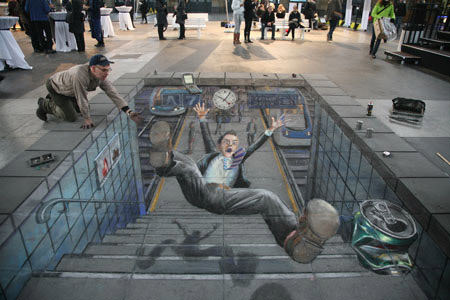 Santa Claus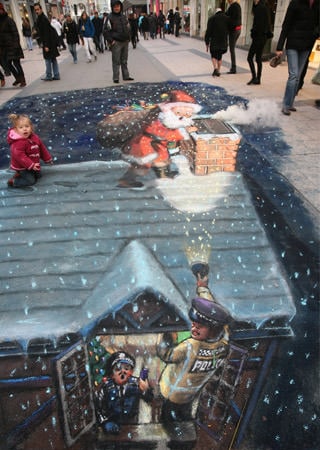 Accident Building site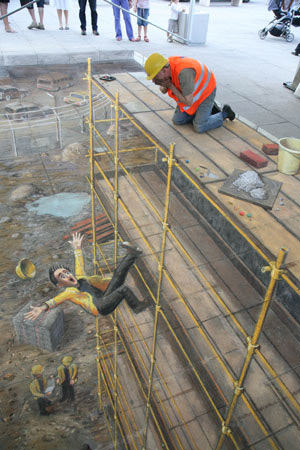 Waste of water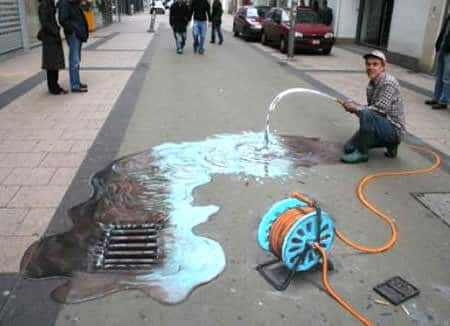 Tags: 3d street paintings, 3d painting on wall, 3d art, street painting art, 3d street art, street art, street paintings,