What is Storiesdown?
Storiesdown is the Instagram Story Viewer that's lately been on everyone's mind. Simply put, it's a web app that allows you to view Instagram Stories and Posts made by an account without the account owner finding out. That means no matter how many times in a day you use Storiesdown to check an account's Stories, the owner won't find out that you're viewing their stories.
And that's not where it ends. This web app also can download Instagram Stories and Posts to your device at original source quality. No more using sketchy sites to download 480p versions of Insta posts!
How Does Storiesdown Work?
If you're on the famous social media app Instagram, you must've heard of Instagram Stories. They're an easy, quick way to let people know what you're up to. From a different person's perspective, the Stories posted on an account can tell you what the person's been up to lately.
They have a significant caveat: account owners can see who's viewing their stories. That means if you're trying to check up on a crazy ex or that cute crush of yours, they will know that you're interested in them.
That's where Storiesdown comes in.
As an Instagram story viewer already proving its worth to thousands worldwide, Storiesdown gives you an easy, free, and completely anonymous way to check out somebody's Instagram stories. Just head to their website, enter the account you want to view, and click Search!
How to Download Instagram Stories with StoriesDown?
Surprisingly, we found that it was actually pretty simple to download posts and Stories using Storiesdown. This web app's grand design is one of the main reasons: it's simple, intuitive, and everything's right in front of you. There's no fumbling around with weird, vague menus that don't really give you any details.
But hey, we're getting off point. To download a Story or Post off Storiesdown, use the following steps:
Enter the profile name you're looking for and click "Search."
Click on the correct profile when it pops up.
There are two options side-by-side, "Stories" and "Posts." Both pop up in enlarged format, so it's easy to find the one you want.
There's a big button titled "DOWNLOAD" below them. Seriously, we're not kidding.
Click the big button, and it automatically starts the download.
Features of StoriesDown
The great things about Storiesdown don't stop at just a downloading feature and great design. Below, we're going to lay out some of the best features this web app packs for its users, including some great points you might not have known about, like:
It's free, meaning you don't need to pay a cent to use this great Instagram story viewer.
You don't need to log into an Insta account of your own or provide any personal details.
There's no limit on the number of posts and stories you can check.
The official storiesdown site is easy to find: storiesdown.com.
It's very user-friendly and lets you search for the profile you want without any fuss.
Downloaded posts and stories are available at original source quality.
It also offers cross-platform compatibility, which works excellently on commonly used platforms like Windows, Android, and iOS.
Best StoriesDown Alternatives 2023 (Updated)
1. SmiHub– What Every Insta Story Viewer Should Be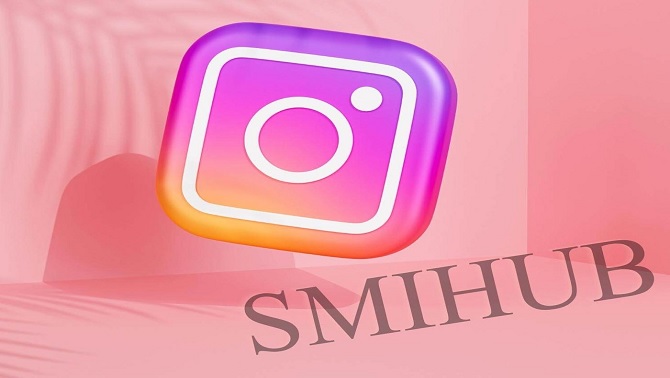 Similar: SmiHub Alternatives
We'll be honest about this: not a single story viewer we checked out was as good as SmiHub. It's a clean, uncluttered site that offers great functionality around the clock, and it lets you download Stories and posts easily. The best part? It's all free!
Features:
Clean, uncluttered UI.
Intuitive design that you can use when you're sleepy.
Doesn't lag in the slightest.
2. Picuki– Browsing Insta Stories Made Quick and Easy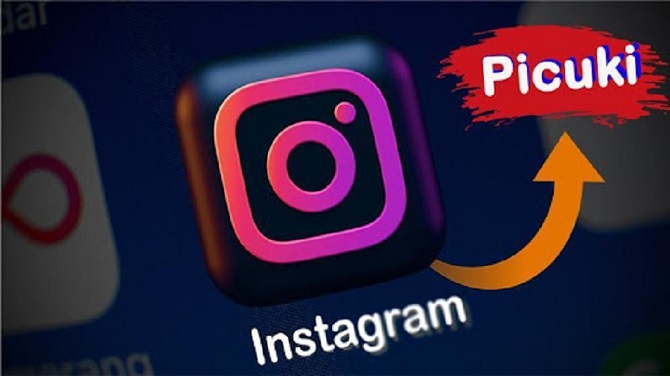 Similar: Picuki Alternatives
The first one we'll be taking a look at is Picuki. This Instagram story viewer prides itself on being as fast as possible. It's easy, simple to use, and above all, it's completely free!
Features:
Picuki's completely free to use.
It lets you edit your Instagram content.
It's also fully anonymous and has no chance of leaking your identity!
3. StoryInsta– 24/7 Functionality At Zero Cost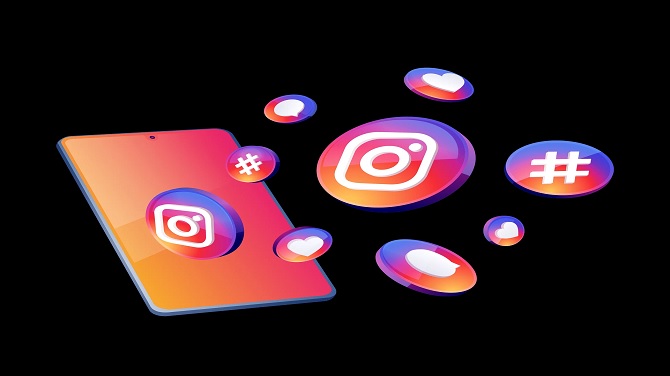 StoryInsta's another one of the alternatives we checked out, and we've got to say, we're impressed with this one. There are a few mirrors out there, but regardless of which one you use, they're all reliable, free, and easy to use.
Features:
Quick browsing at fast speeds.
Doesn't have server crashes often.
Free to use at zero cost regardless of how often you use it.
4. StoriesIG– It Doesn't Get Any Better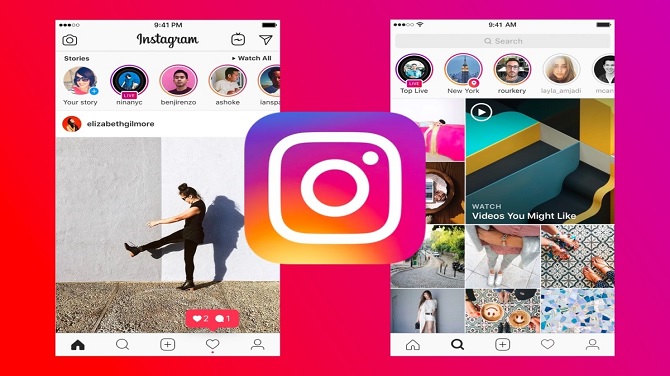 Similar: StoriesIG Alternatives
Out of all the story viewers we checked out, StoriesIG ranked as one of the best. It's free, easy to use, and best of all, it lets you download high-quality posts and Stories, just like Storiesdown.
Features:
Lets you download stories and posts at high quality.
Completely anonymous, so nobody will find out you've been looking at their profile.
It doesn't ask you to sign up or register on the site.
5. Insta Stories– The Most Attractive Story Viewer You'll Find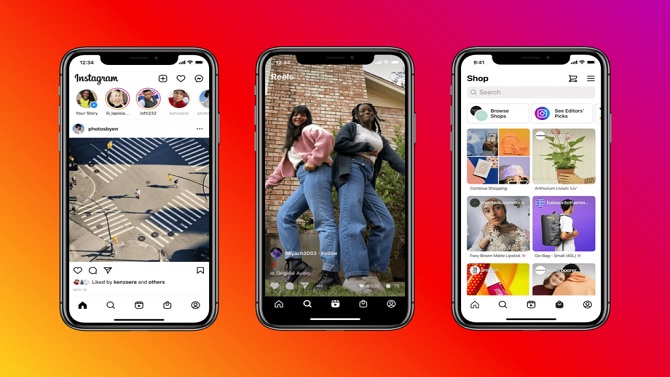 All Instagram story viewers come with the functionality you're looking for, but few of them are very aesthetic. That's where Insta Stories comes in: it's the free story viewer catering to everybody who likes a high-end design on their websites.
Features:
It's free and doesn't require you to pay a sub.
Attractive design that appeals to everybody but is still simple to use.
Comes with a user-friendly UI that everybody can use.
6. Dumpor– The Most Functional Story Viewer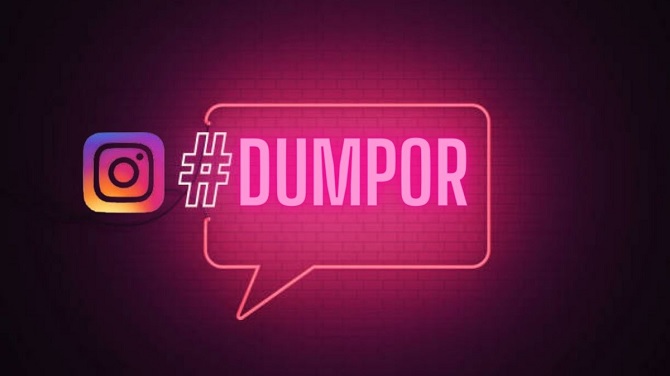 Similar: Dumpor Alternatives
Dumpor's one of the few story viewers on par with Storiesdown and StoriesIG. Besides a great, simple design that a child could figure out, Dumpor comes with everything from easy usability to a downloading feature for both Stories and posts. It's also completely free!
Features:
Lets you download Stories and posts at high quality.
Accesses private accounts as well as public accounts.
It even shows you deleted content.
7. InstaDP– Enlarging Those Tiny Profile Pictures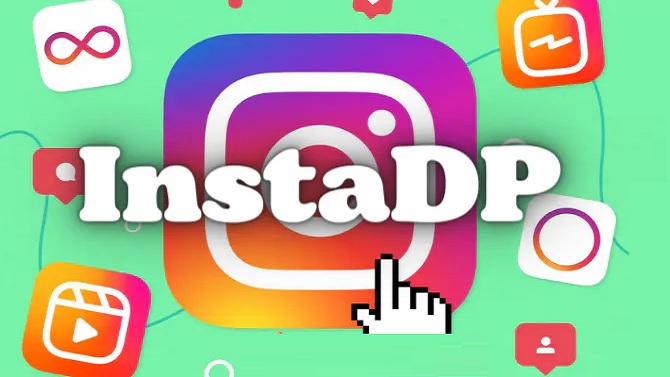 Ever used Instagram and noticed the teeny tiny profile pictures? Instagram doesn't let you zoom in on them either. InstaDP, a free story viewer that's proved capable, is the only app showing you an enlarged version of profile pictures. It is also totally anonymous and free to use.
Features:
Simple and easy-to-use UI.
It offered the best download speeds we saw, indicating high-quality servers.
It's also totally anonymous and has no chance of leaking your identity.
8. Instalkr– The Only Way to See Those Deleted Posts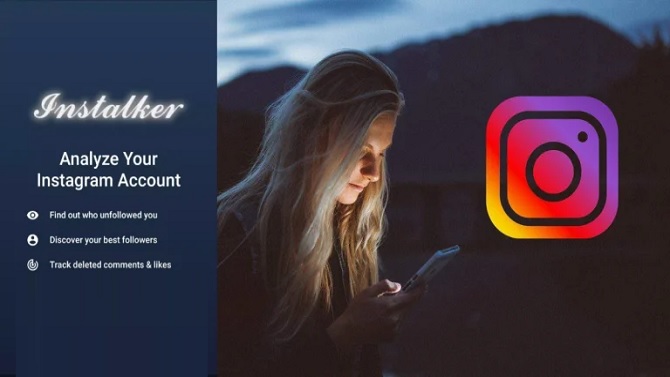 Ever wish you could see Instagram posts that somebody has already deleted? You'll want to head over to Instalkr. Not only does this app show you posts and Stories on an account in the last 24 hours for free, but it also shows you any ones they might have deleted.
Features:
Takes almost no time to find the account you want.
Shows you deleted posts and stories.
No sign-up or registration is required.
9. Ingramer- The Insta Story Viewer for Corporate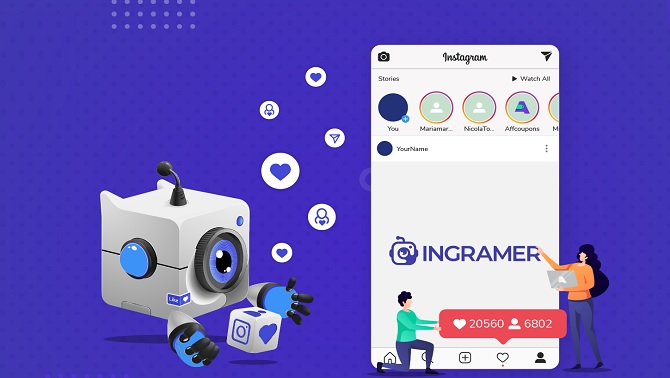 As helpful as some of these story viewers are, they aren't enough for big corporate companies launching marketing campaigns on the social media app. Companies should instead use Ingramer, an Instagram story viewer app designed to help companies get insights into their Insta marketing and build up an audience. It is paid, however, starting at $37 for two weeks.
Features:
Schedule regular posting for whatever times you want.
Provides AI-generated trending hashtags for efficient marketing.
Also comes with a downloading feature to enable downloading Stories and posts.
10. Hoverwatch- The Professional Tracking Service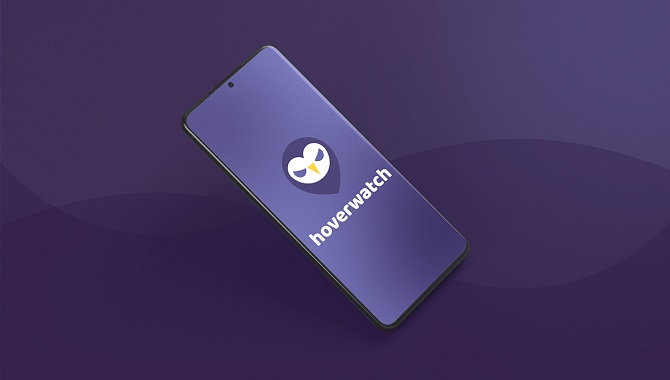 This one's a little different from the rest. Hoverwatch is a professional tracking service that offers everything from call logs, live GPS location, chats and DMs on social media apps, and even Front Camera photo capture. Like you'd expect, however, Hoverwatch is a paid app.
Features:
Live 24/7 geolocation feature.
Lets you monitor social media apps like Snapchat, Instagram, Facebook, and Whatsapp.
Shows you complete call history.
11. Glassagram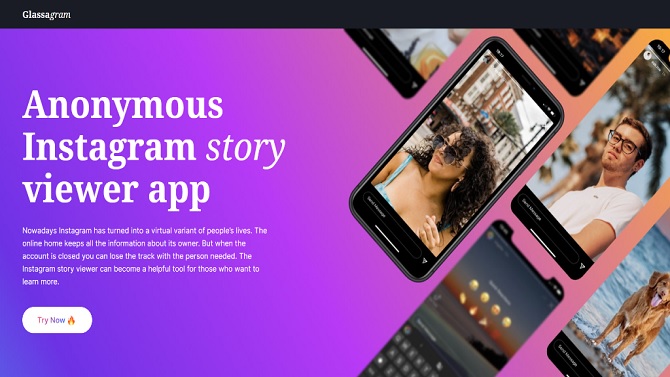 Glassagram is a genuine spy software designed to work around Instagram: it does everything from showing you a person's posts to the people viewing those posts, who are commenting on what, who's liking their posts, and even the account's private DMs. Talk about complete service.
Features:
Lets you see Stories that have been set hidden.
Provides you with a complete DM history.
Also comes with live, 24/7 GPS geolocation for accounts.
Pros of Storiesdown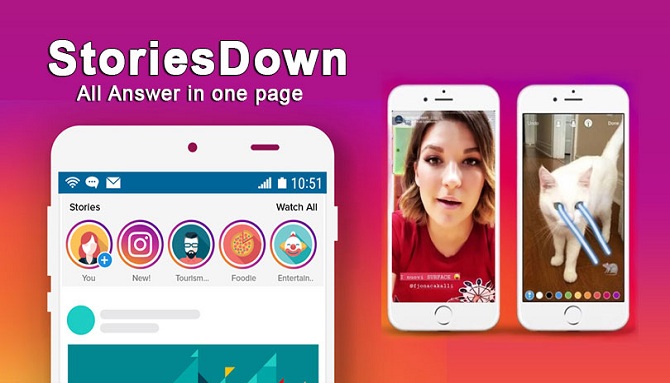 It's Quick and Easy to Use
A big problem with Instagram story viewers is lag, as many of these sites use cheap servers. Storiesdown, on the other hand, is known as one of the fastest story viewers out there, letting you check what your crush has been up to after just a couple seconds of search time.
It's Free and Doesn't Require a Sign-up
Like we've said, Storiesdown doesn't require you to provide personal details or make an account on the website. Since you're not giving out any of your data, you're not at risk of being exposed!
It's Reliable and Doesn't Go Down Often
The best thing about Storiesdown (besides its built-in anonymity) is that it rarely goes down. The web app is hosted on very stable servers that can handle the usual number of users easily. What that means is that the app doesn't go down often and is available for use 24/7.
It Provides Downloads in Original, Source Quality
You might think we're gushing about this one fact, but it's hard to deny what a good pro this one is! Original quality downloads let you get stories and posts in HD quality, which can often be as high as 1080p!
It Doesn't Have a Lot of Alternative Mirrors
The problem with many story viewers is that hundreds of sites use their names with .com, .net, and .app versions. On the other hand, there's only a single official site for storiesdown, and it's the most obvious choice: storiesdown.com.
Why is Storiesdown Better than Other Tools?
We asked this to ourselves, and to start with, there's the obvious reason: storiesdown is just a very convenient Instagram story viewer. There are no cookies and no data stored on your device. There's also no sign-up, and you don't have to provide your email to use the app. Instead, it's as simple as firing the site up and searching for the username you want.
Besides that, there are a couple of other things that make storiesdown one of the best options for viewing Instagram Stories anonymously, like:
Unlike many other story viewers, this app stores as little data on your device as possible.
It offers downloads in source quality without downgrading their quality to save space on its servers.
It's always up and seldom goes down. That's around-the-clock functionality at zero cost to you!
There's no spam mail or malware on the site. We didn't notice too many ads, which is surprising for a free site these days.
Lastly, we'd recommend storiesdown for a simple reason: it's straight-up one of the most reliable sites we checked out. Everything works just like it should, with little to no hiccups.
Storiesdown Frequently Asked Questions (FAQs)
Q. Is there any app for storiesdown?
Ans. There are a lot of people who actually wanted an app for storiesdown. We tried to look for one, but as far as we know, there's no Android or iOS app for this great Instagram story viewer. It's a shame, too, because when it comes to total, easy anonymity when viewing Instagram stories, it's tough to beat storiesdown.
If you want to use storiesdown, your only option is to use one of the various sites like https://storiesdown.com/.
Q. Can you download stories via Storiesdown?
Ans. Yes! Like a lot of great Instagram story viewers, Storiesdown provides the option to download stories and posts to your device. The best part is that Storiesdown lets you download images and videos in original source quality, which means you're downloading them in as high a resolution as possible.
If you want details, most videos are downloaded in 720p or 1080p, the standard HD qualities.
Q. Can you view a private account via Storiesdown?
Ans. Believe it or not, yes! Storiesdown is one of the few Instagram story viewers that let you view stories and posts on private Instagram accounts. Whether you're checking up on that charming ex or on your new crush, Storiesdown makes sure you get to see everything while still remaining totally anonymous.
Q. Can you view Instagram stories without an Instagram story viewer?
Ans. We don't fault you: using a story viewer can seem like a violation of somebody's privacy. The good news is, yes, you can. It's effortless too. Firstly, go to your phone's settings and turn on "airplane mode." After that, just visit your Instagram account and view stories like you usually would. Sounds easy, right?
Q. Is StoriesDown a free and open-source platform?
Ans. Firstly, the great news is yes, Storiesdown is an entirely free platform. It won't charge you for using the web app, and no subscription or fees are involved. And guess what? It's open-source too. There are no complicated security protocols you have to follow: just visit the official website at https://storiesdown.com/ and start using it.
Ans. We've been checking out a lot of the alternatives here, and as far as we can see, storiesdown has quickly become one of the best Instagram story viewers out there. It's free, it's anonymous, and it's completely legit. Your identity is never at risk when using this web app; it lets you view Instagram stories and posts quickly and easily
Q. Why is storiesdown not working?
Ans. We've actually had that bug happen to us too. Despite the web app's great design, it seems like its servers can get frequently overwhelmed if there's a sudden surge of users. As it's on their end and not yours, there's not much you can do. We'd advise waiting a couple minutes or just trying half an hour later when the surge has died down.
Q. Is StoriesDown anonymous?
Ans. Yes! The great thing about Instagram story viewers like storiesdown is that you never have to sign up or log in to an Instagram account of your own. Since they don't store your data, your identity can't be compromised or have the owner of the account you're checking out know about you.
Q. Is it safe to use StoriesDown?
Ans. As far as we can tell, it's completely safe, yep! Like we said before, it doesn't store any of your own data, meaning there's no chance of your identity being leaked. There's also no malware or viruses present on the official storiesdown site, so yes, it's entirely safe for use.