12 Tips To Create A Great Proposal Presentation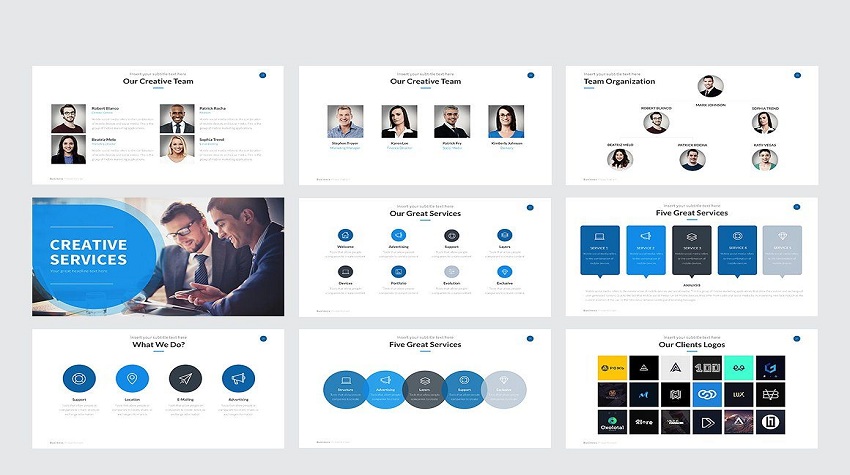 Introduction
Making a legit presentation is the first step to sell your ideas like hotcakes. But there are certain things that you should consider in order to convert your audience into potential clients.
In this article, we will be discussing 12 tips and tricks for proposal presentation that actually work in getting your point across and encourage your customers to engage and express what they need and how your idea can be a perfect solution in achieving goals and fulfilling their needs.
1. Keep It Short And Simple
A great vision might have a lot to convey, A problem-solving idea, and A ton of examples and proven results to support your idea but it is said that the audience participation levels begin to drop off quite dramatically after 30 minutes.
So make sure to get the point across in 30 or less than 30 minutes.
Your customers are busy and you don't want to consume their time by bragging about something that doesn't benefit both of you. So, start with a question that needs a solution and keep your introduction short.
2. Have An Explicit Agenda
your presentation should have a great agenda. Agenda helps you figure out the things that you are about to discuss in your presentation. Visualize what action exactly you want your customer to take after the presentation and then pave a path that leads them to take that action.
Make sure to add objectives and key components that you are going to talk about and dedicate a slide in your presentation for the agenda.
Since you will start your presentation with the agenda your audience will get a clear idea of what they are going to get in your presentation and it helps your audience in deciding whether to attend or not.
3. State A Problem
After that brief introduction, Immediately mention the facts and stats of the current situation of their company and encounter the problem.
Your client is more concerned about his sales margin and satisfying his own customers.
So, state the problem and follow it up with a great solution that you can provide and share the predicted results, changes they can expect, and try to build a friendly environment so that the client can feel comfortable in sharing his own thoughts.
4. Benefits
Usually, people can get confused between sharing the predicted result with sharing the benefits.
But, if you want to stand out of the crowd make sure to distinguish between the estimated results and benefits with proper examples.
Estimated Results are the final outcome that you can give where benefits can include further opportunities, leads, and collaboration your client can get from your service/product.
5. Make A Legit Proposal Presentation That Grabs The Attention
An eye-catching proposal presentation improves the chances of getting customers effortlessly.
Understanding your Audience is the Key to a successful presentation but not everyone knows what exactly you are speaking about, On the other hand, you will also see the experts who have great knowledge. So, understand your audience and use terminologies that everyone can easily understand
I know how excited or overwhelmed you can be when preparing your proposal presentation. However, picking colorful patterns and going overboard with patterns can be a disadvantage.
When it comes to presentation people will try to pay attention when things look simple and eye-pleasing so make sure to pick patterns that most audiences are used to.
Less text with more information
Your presentation should be as quick and get the point across that doesn't mean you have to stuff your slides with all the data this leads to a clumsy outlook and may leave a bad impression so keep your text short yet informative. This trick also makes the audience to read and understand as the sentences are short
Maintain less number of slides
One of the design principles of the economy says," one of the most important rules of effective PowerPoint slideshows is to edit your slides ruthlessly".
You use tables, pie charts, and graphs to emphasize an important point
A single picture can speak all your thoughts in one go and it can easily catch the attention of your audience. pictures allow your audience in understanding, analyzing, and remembering your presentation. but, it can backfire if you overdo it. So, use enough pictures without overdoing it.
Say it with bullet points
Cutdown and convert the information into many effective sentences by using bullet points.
This gives your presentation a simple look as the data is well-curated.
We neglect the minute details as we concentrate on bigger things. This often leads to bad results. font size is one such minute detail that should be taken care of.
Select a font size that is understandable and visible to your audience and use it throughout the presentation. so, your audience can cope up with your presentation.
6. Tell A Story Or An Experience
Neuroscientist Uri Hasson concluded that storytelling causes the neurons of an audience to sync with the storyteller's brain.
Well, there are different types of storytelling starting from sharing an experience or a success story that can touch your audience's emotions and encourages them in taking an action.
This is a great way of increasing engagement and getting close to your audience.
7. Add Humor
Adding a little humor to your presentation not only loosens up your nerves but also calms your audience by busting them into laughter. It immediately builds a connection and makes the environment energized and friendly.
8. Ask Questions
Asking Questions that triggers the doubts and fears of your audience helps you to know what they actually think about the discussion.
It helps you in resonating with your audience and improves the participation of your audience.
You can ask questions like:
What do they think about the idea?
What kind of doubts do they have?
Is there anything to add?
9. Pique Their Curiosity
You can open your presentation with a mind-blowing question that piques the audience's curiosity. This makes them get excited and keeps them interacting further. The ultimate goal is to pique the audience's curiosity and get them engaged with the presentation.
10. Gestures And Eye Contact
It can be nerve-wracking to stand in front of people and talk about a specific topic. But, you should never stop moving around and making gestures that help in communicating with your audience.
Making eye contact with your audience and asking a question will make them feel more relatable and connected
So, keep making gestures and eye-contact to keep up with your audience
11. Call To Action
The last slide of your presentation should have a compelling call to action which converts your audience into customers.
Give the contact details that help your customers in finding you.
No matter, how great your presentation is it all comes down to a call to action, which determines your conversion rate so have a good call to action word that maximizes your conversion rate.
12.The End Is The New Beginning
The thought of ending a presentation can bring a sigh of relief but that is when the real conversion starts.
Ensure to hand a visiting card to every single member so that they can contact you when they need your service.
You can also provide a hardcopy of your proposal to your audience so they can go through it easily and access the contact details from it.
Conclusion
As we came to an end this brings me to a Question.
Have you heard of the 10-20-30 rule for the presentation?
let me tell you. So, I can save you some time.
It is said that "A presentation must have 10 slides with a 20 minutes od duration time, and contain no font smaller than 30 points".
Now As you know how to make a great proposal presentation that converts the audience into potential customers go ahead and experiment.