Each year, more and more people are getting a new smartphone, fueled by the growing number of affordable phones introduced by all the major smartphone makers. There are two major operating mobile operating systems – iOS and Android. For the uninitiated, iOS is the mobile operating system created and developed by Apple for its line of products. On the other hand, Android is mainly developed by Google. According to Statista, Android holds an 85.9% global market share which means more people are buying smartphones running on Android OS.
If these stats mean anything is that more businesses are finding android app development to be a lucrative solution, especially to target younger demographics. There has been a steady rise in the number of users who use mobile apps to interact with their friends and purchase things. If you are a growing business or a reputed brand, you might find it easier to target your prospective customers through your mobile application. This is where a list of top android app development companies might be just what you need. Moreover, if you are planning to enjoy the benefits of growing monetary transactions through apps, you got to take developing your android more seriously.
A mobile application, either you choose Android or iOS, allows you to create brand loyalty and stay ahead in this competitive market. Many users want their favorite brands and companies to have a mobile application for customized user experience. However, Android has a wide range of devices – even feature phones. When it comes to choosing the best Android app developers, you should look for an agency with creative designers and experienced developers. Due to the usability and affordability of the Android apps, it remains unbeatable and continues to occupy a bigger share of users with a smartphone. In this guide, you will read about 10 or more companies that are considered best in Android app development.
Why Choose the Android Platform For Your Application?
First, unlike iOS or any other mobile operating systems, Android offers a wide range of selections – everything from affordable to super expensive, gigantic screen to lots of RAMs. Hence, it is an ideal platform of choice for many consumers and is crucial for you to find the best android app development companies. Today's smartphones running on Android offer advanced computing features and are available at remarkable prices. Business owners can target a huge market by creating apps that cater to the specific needs of their target users. Some of the reasons to choose the top Android app developers for your next project are listed below.
Compared to other operating systems for mobile, Android offers low-cost entry for developers to get software development kits (SDK). This, in turn, reduces the cost for businesses to pick the best android app development company.
Android also offers more relaxation when it comes to customization based on the specific needs of a business and ever-changing trends of the market. Hence, you can easily make tweaks and add more features and functionalities to your existing apps.
As compared to Apple's ecosystem, Google's operating system offers multiple distribution channels for you to choose from. Mostly, Android app development companies launch their apps on Google Play Store but if you wish, you can make your app available as a direct downloadable on your website.
The design trends for mobile applications are evolving rapidly which means you will need to continuously update your apps. For this, you will need the best Android app developers who are experienced to develop apps that maximize your customer reach. This not allows you to capture new audiences, but also increase sales and revenues to turn your business idea into a successful venture.
[Last Updated on Jan 2023]
List of Top Android App Development Companies in 2023
| | | | | |
| --- | --- | --- | --- | --- |
| Companies | Founded | Location | Rate | Contact |
| Infinum | 2005 | New York City, NY | $100 – $149 / hr | [email protected] / +385 91 606 4062 |
| Miquido | 2011 | Krakow, Poland | $50 – $99 /hr | [email protected] / +48 536 083 559 |
| Arcanys | 2010 | Cebu City, Philippines | $25 – $49 / hr | [email protected] / +63 32 416 5414 |
| Iflexion | 1999 | Dysart Street, London | $25 – $49 / hr | [email protected]/+1 720 207 0369 |
| Hyperlink InfoSystem | 2011 | Gujarat, India | < $25 / hr | [email protected]/+91 8000 161 161 |
| Appinventiv | 2014 | Manhattan, NY | $25 – $49 / hr | [email protected]/+ 1 646 585 0501 |
| 10Pearls | 2004 | Vienna, VA | $50 – $99 / hr | [email protected] / 703 935 1919 |
| Nomtek | 2009 | Wroclaw, Poland | $50 – $99 / hr | [email protected]/+48 537 606 402 |
| Mercury Development | 1999 | Miami, FL | $50 – $99 / hr | [email protected]/ +1 305 767 2434 |
| Emerge Interactive | 1998 | Portland, OR | $150 – $199 / hr | +1-503 922 3483 |
| Hidden Brains | Gujarat, India | 2003 | $25 – $49 / hr | [email protected] / +1-323 908 3492 |
| Techugo | Ontario, Canada | 2015 | < $25 / hr | [email protected]/+91 966 713 4400 |
If you are looking for a software development company with a deep understanding of everything related to Android, the expert team at Infinum might be the right choice. Their unique development process built by them over the years ensures that your application will be of superior quality. Apart from building great applications, the team stays updated about the latest trends and all the best practices followed in the industry. Some of their most recent projects include a financial app and an app that helps truck drivers to find a safe resting spot.
Throughout the development process, they test and check each change for stability and continuously integrate the changes by performing code review and QA tests. Moreover, the clients are always able to download the latest version of apps from their in-house APK sharing platform. They have worked on and completed multiple Android projects, creating applications for businesses, financial services to the automotive industry.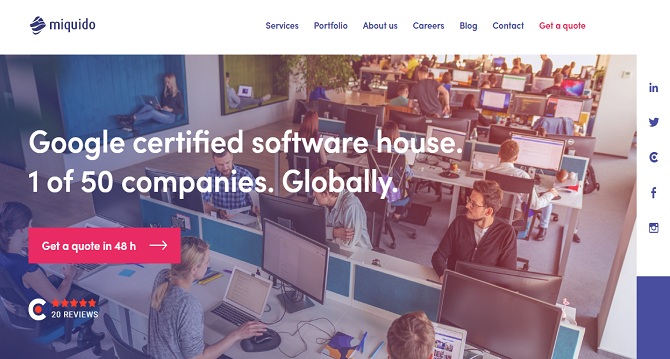 This is yet another top-notch android app development company, credited so because of the hundreds of stunning high-performance apps developed successfully on different OS. This squad dedicates itself to deliver high-quality android apps and services as skilled iOS or Android UX/UI designers, mobile strategists and developers. Miquido has been recognized by 2016 Deloitte Technology Fast 50 CE ranking as the fastest growing mobile design & development company in CE.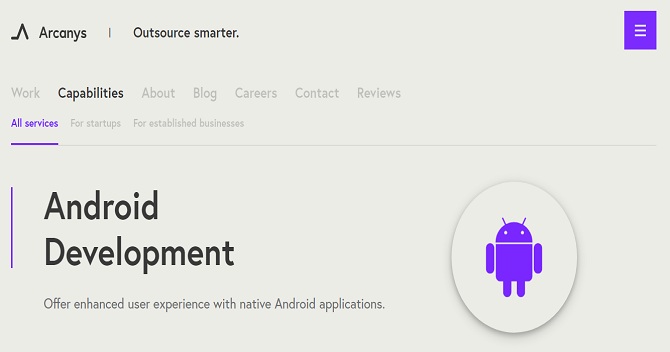 This android app development company provides talented developers who are experienced in developing native Android applications. These native apps are built as per the existing technical and UX guidelines, giving users a great experience and better performance. According to this top application development company, native apps also offer a consistent look and feel for the users. As for the experience, the team at Arcanys has over 5 years of experience during which they have built 20 successful projects.
One of the well-known Android app development companies, it believes in solving real problems of their clients and their users. If you wish to offer your customers seamless navigation and overall pleasant experience, Arcanys might be perfect to develop your mobile application.
The team takes pride in taking advantage of all the outstanding features of the Android platform to build a custom application of your choice. Their development process for an Android app starts with your requirements like the devices that you target. It is one of the top Android app development companies in the USA and can help you devise a strategy to stay ahead in their fiercely competitive mobile app market. Even if you have already built an Android application for your business, this agency can optimize it for greater user experience.
This, in turn, results in a better return on investment and improve workflow for your business. Apart from running quality checks and rigorous testing, the team at Iflexion also works hard to ensure smooth functioning and top-notch performance of your app. Whether it is fixing any shortcoming or a service-level need, their team quickly responds to answer all your queries.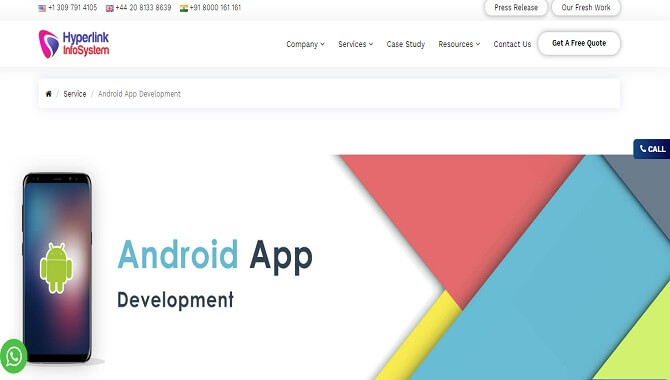 They have developed and successfully delivered hundreds of Android apps for clients across multiple industries. The team at Hyperlink InfoSystem possesses experience of working with the latest technologies and uses proven methodologies to provide faster and on-time deliveries. The competitive pricing and comprehensive integration of suitable functions in a short duration make this agency one of the best Android application development companies. Be it a startup or small and mid-sized businesses, their experience and expertise in Android app development make them the perfect choice for many. Based in Ahmedabad, India, the company has been able to build dynamic and cost-effective applications for clients around the world including the USA, UK, Japan, and Canada.
The application development process at Hyperlink InfoSystem starts with gathering data regarding your requirements. Then, they proceed to UI/UX design and simultaneously built a prototype of your project. During the app development cycle, the team adds new functionality and performs quality assurance checks before the app is ready for deployment.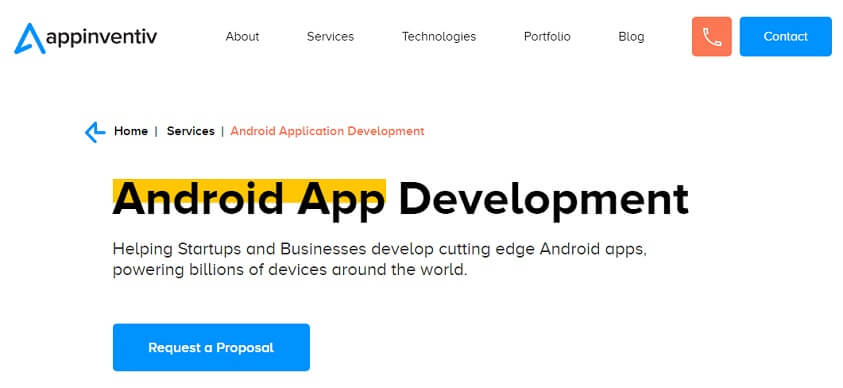 They have an engineering team who are experienced in developing Android applications for startups and businesses across market verticals. With a full-stack development team, Appinventiv has efficiently developed and deployed over 340 applications across a wide range of devices running the Android operating system. Primarily using Kotlin and Java as the primary tech stack, they have delivered easy-to-use, intuitive apps to their clients.
They have highly-skilled, top Android app developers who know the proven formula to develop apps that have seen more than a million downloads on the Google Play Store. The company has expertise in developing apps across various Android devices and platforms including phones, tablets, TVs, and Android Wear devices.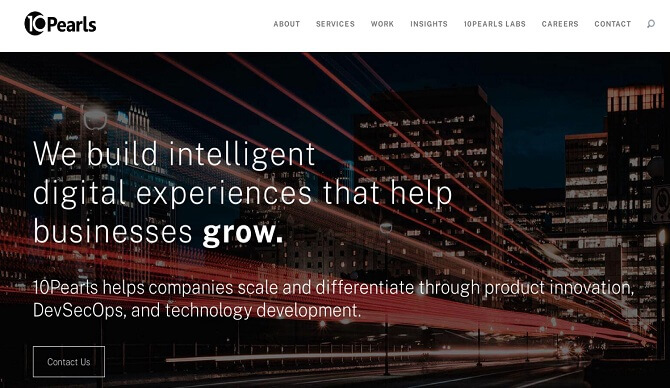 As one of the best Android app development companies, it promises to transform the digital experience of its clients and their customers. Their team of mobile strategists, designers and developers have worked with hundreds of companies to turn a client's vision into reality. They have designed and deployed top-notch mobile apps for both startups and large enterprises. The Android application development process at 10Pearls consists of user research, design, development, DevOps, and continuous security.
Their unique rapid app development process can help a business to quickly turn an idea into a market-ready product within a short duration and tight budget. When it comes to user engagement, 10Pearls promises to build apps that use the perfect combination of usability, functionality, and appealing design that makes users come back again and again.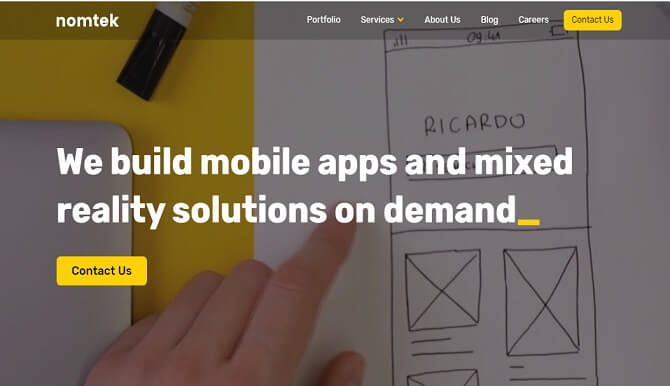 Ever since the launch of the app store, the highly dedicated team at Nomtek has been building excellent mobile solutions that focus on the latest trends, usability, and latest technologies. The team also values the architecture, quality, and scalability of the solution that they have built, ensuring that the apps not only work but also succeed. Being one of the best android app development software companies, Nomtek specializes in building native and hybrid mobile applications and dedicated robust backends.
To deliver top-notch mobile solutions to its clients, the company uses various technologies – Kotlin for native app development, React-Native and Flutter for cross-platform apps, and Ruby on Rails and Node.js for the backend.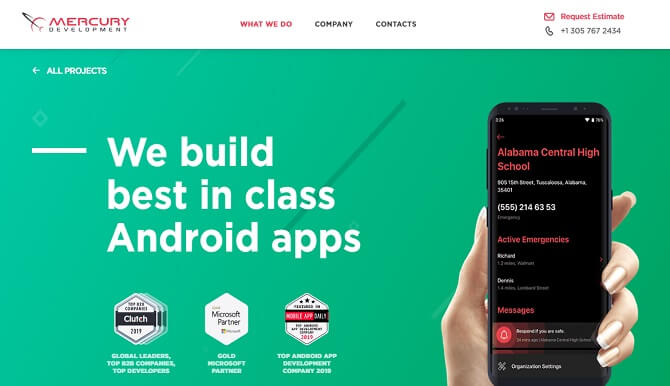 The company has expertise in optimizing the code and design of your mobile application to ensure the best performance. They also follow the latest technological standards and have built over 200 Android apps that serve over 40 million active users. From startup entrepreneurs to Fortune 500 companies, the goal-driven, award-winning team at Mercury Development is the best Android app development company for your next project.
Furthermore, their developers and designers are best at bringing a custom solution to life on any Android device, be it a smartphone, tablet, TV, or Android Wear devices. The extensive knowledge of rapidly changing technology, tools, and developing industry allows them to build mobile solutions that are sustainable and robust for a long period.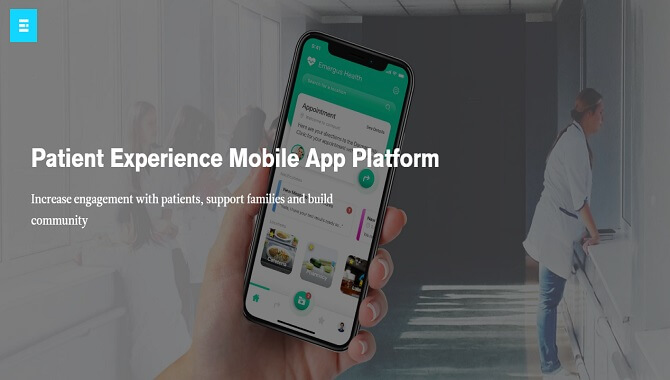 If you wish to create a steady connection with your customers, Emerge Interactive might help you to come up with a mobile-first strategy and build a perfect solution. Their team can help you throughout the app development process including UI/UX design, mobile platform development, and technology implementation. They are also experienced at designing, creating, delivering, and scaling exceptional mobile solutions.
This Android app development company can also help you to improve the customer experience and innovate across the value chain. Some of the excellent services provided by this agency include increasing user acquisition, give greater control to workflow environment, provide greater customer lifetime value, and enable fully-digital workplaces.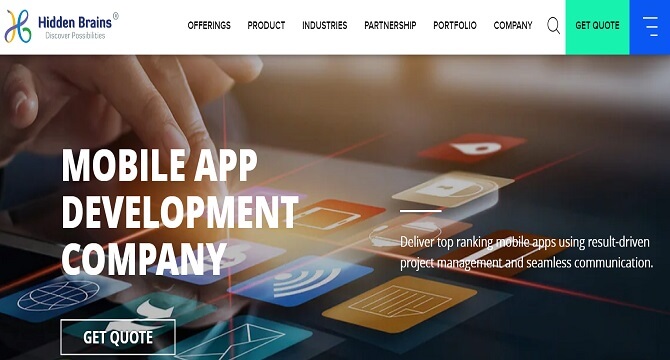 One of the best android app development companies, Hidden Brains uses result-driven project management and seamless communication to deliver high-quality mobile apps. It is a leading mobile application development company, having offices in India and the United States, helping startups, small businesses, and large enterprises to meet their customers' needs.
The team follows the proven global standards and methodology throughout the development process, right from creating a mobile-first strategy to design and development to testing and deployment of the mobile application. They develop mobile software solutions that incorporate industry-specific accelerators aimed at transforming and building a future-proof and sustainable Android application.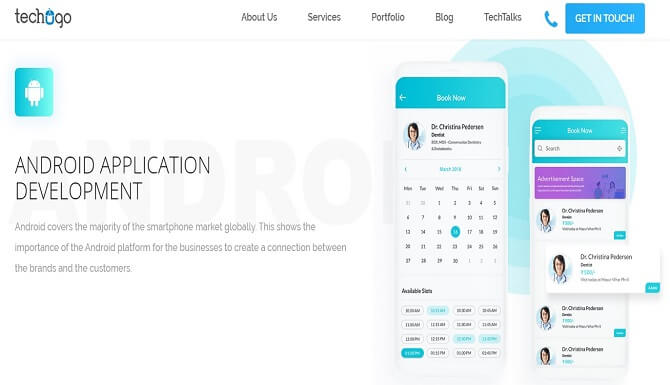 To create a strong connection with your customers, it is crucial to develop a custom application on the Android platform. The brilliant team at Techugo can help you build exceptional Android applications that perfectly fits your business needs. It employs top android app developers who can provide numerous benefits including faster development, top-notch security, versatility, scalability, and customization. By building an Android application, you can quickly and effectively reach your potential users and increase your business visibility.
Some of the outstanding benefits of choosing Techugo include higher return on investment, easy customization, better security, reduced time to market, and scope for innovation. Using the perfect combination of creativity, innovation, and passion, this android development company helps you create a unique mobile app experience for your users, fulfilling their specific requirements.
Conclusion: I hope this list of top Android application development companies will make it easy for you to choose the right one for your next projects. The list has been formulated after thorough research and evaluation based on three crucial criteria which are quality, reliability, and ability. If you want to learn more about each company, you can simply go to their official website. Apart from visiting the company's website, before making your final selection, make sure to analyze its work portfolio, read client testimonials, and figure out whether the team will be able to meet all your requirements. And, if you wish to add your android app development company to this list, simply drop us an email and I will get back to you at the earliest.